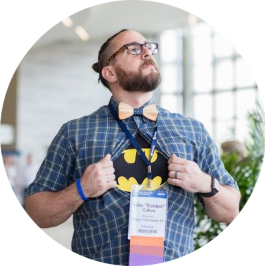 Mike Cohen
Mike (Batman) Cohen runs a recruiting solutions organization that is changing the way that companies interact with sourcing/recruiting firms through: Deliverables-based recruitment and recruitment training.
Batman is a conference presenter at; ERE, HRTX, Hireconf, TalentNet, SourceCon, and many others.  His passion is the infusion of humanity and data throughout the recruiting lifecycle.
Join this webinar and learn
Spinning up a new search from scratch can be a tricky task.
Mike "Batman" Cohen will tell you how to organize your search from the ground up to ensure maximum candidate outreach, response, and engagement. 
Talent pools are more than just a database of suitable candidates' profiles. Mike will guide you through the most effective ways for proactive sourcing, recruiting, and building effective talent pipelines.