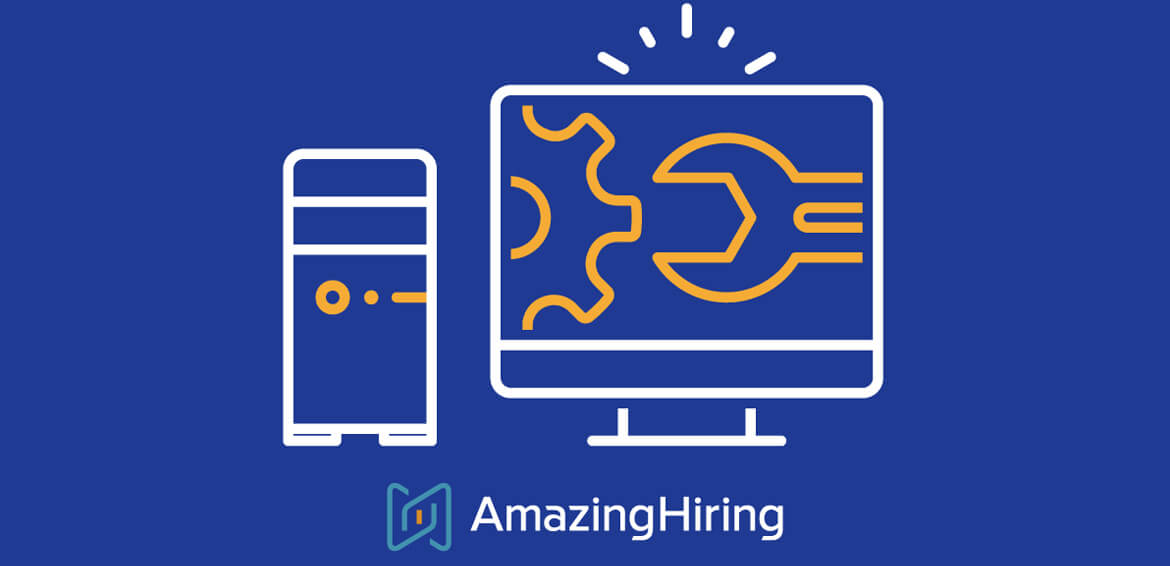 Main system updates for 2017
We've prepared a quick guide about system updates for the past year. We'll tell you how a "similar candidates" block is formed, how the comment search is designed, which countries make up the "European Union" location and also about the new vacancy status "rejected".
Searching for similar candidates
Your AmazingHiring AI assistant has become even smarter: now you are able to see a similar candidates section when you fully open the card. It is formed based on the 4 factors: location, skills, seniority, donor companies.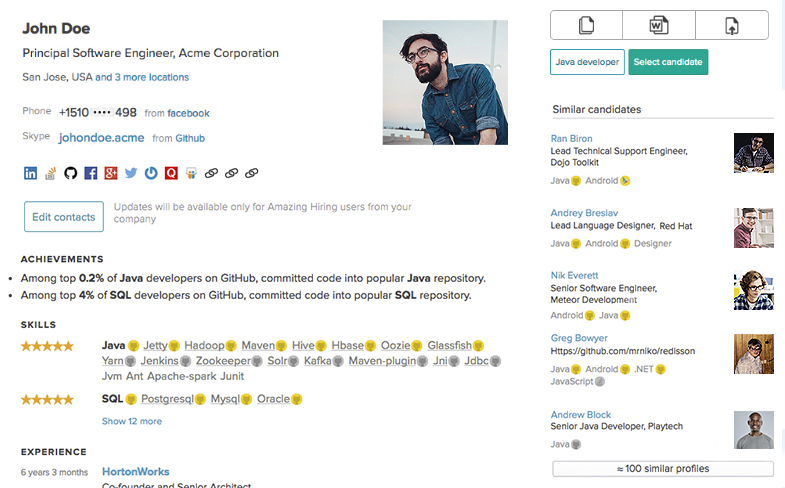 It is pretty convenient because it expands your search results and delivers new candidates to you when it seems that you've already seen them all.
Comment search
Now the system lets you search the profile comments that you or your team members made.

How does it work?
It is pretty simple: to search for comments you first need to write them.
What's convenient is that you could write anything: technology, seniority, reservations about the candidate, his company culture fit.
Here is an example of how one of our clients (IT recruitment agency) uses hashtags to search comments.
#email_position, for example #email_android, — candidates who had been emailed, similar #skype_position/#link_position. These hashtags are convenient if there are many recruiters in the company. The hashtags help to trace engagements with candidates and avoid emailing the same candidate numerous times.   The company has an internal rule that if a developer has been contacted and responded that he was not looking for anything new then he is put on hold for 6 months.
These hashtags are also great to identify the "silent ones". If a candidate has been contacted 3-4 times and never responded then it makes no sense to email him again. He doesn't check email anyway.
#intro — is put when a candidate has been introduced to a hiring manager/client. It is also helpful to add the introduction text.
#offer+ — this hashtag helps to identify your own placement: this candidate should not be contacted unless he quits the company which we helped him to get hired by.
You can create your own, specialized hashtags, for example,#iosdevstar
Joint location European Union
Use this location to search for candidates across Europe. It is comprised of 28 countries: Austria, Belgium, Belgium, Greece, Denmark, Ireland, Spain, Italy, Cyprus, Latvia, Lithuania, Luxembourg, Malta, Netherlands, Poland, Romania, The Czech Republic, Sweden, and Estonia.

The number of candidate profiles in these countries is growing rapidly in our system. There are over 16 million profiles right now.
Vacancy status "rejected"
A small but important update in our ATS: an additional vacancy status. It is even more convenient to manage candidates in the system now.

Stay tuned to find out about new updates!
Join the AmazingHiring Sourcing Community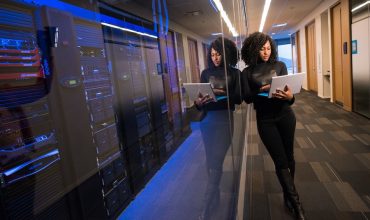 Hiring the right employees can elevate your business to new standards. But finding the right employees or candidates is not always easy. Many applicants have vast experiences and backgrounds, but not all may fit well within your company. This is why you need a tech recruiting strategy to cut through the noise and find the […]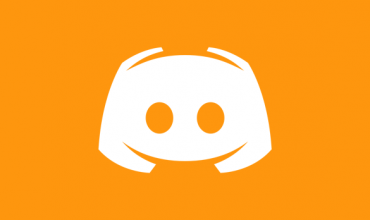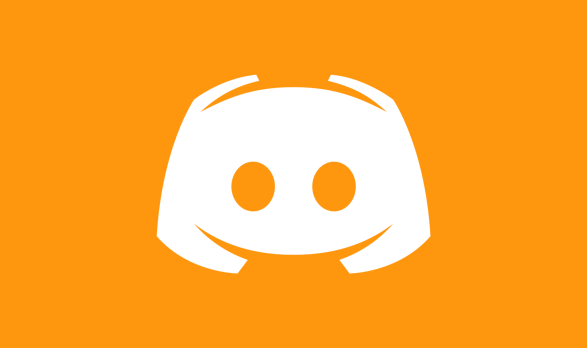 Recruiting using different social media allows you to not only find quality talent but also engage and connect with them. Sometimes to find outstanding software developers, you need to look for them in places, where not so many recruiters go.  We previously covered best recruiting practices on GitHub, StackOverflow, and even Reddit. We also have […]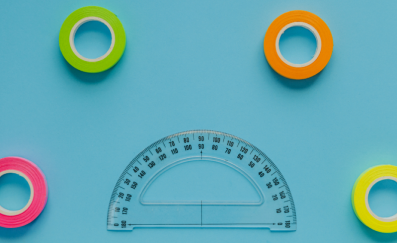 Disclaimer: The article is created based on materials provided by Yves Greijn, Lead Engineering Sourcer (ex-QuantumBlack, now Miro), Neha Naik, CEO of recruitgyan.com, and Monika Nemcova (AIHR, ex-Content Marketer from harver.com) How do you measure your recruiting success? We have prepared an ultimate list of recruiting metrics to be checked regularly. All metrics formulas can be found […]