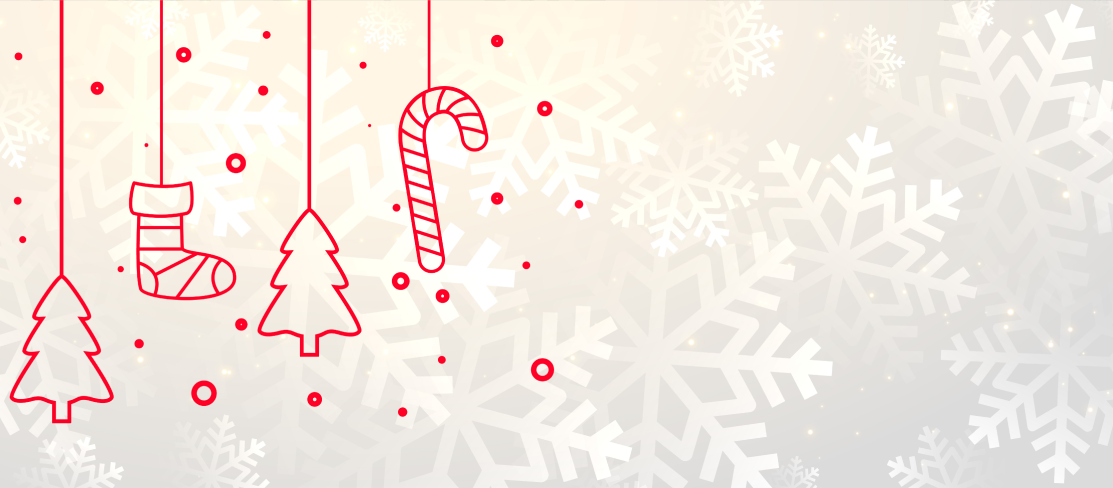 Recruiter Survey 2019: Antistress Tips, Conferences, and Plans for Christmas
Recently we have conducted a survey where asked recruiters and sourcers to share how their 2019 was: how do they relieve stress at work, what conferences they recommend and what bloggers they follow. Below is a summary of the 172 responses we have received. 
Recruiting can be stressful. How do you usually cope with stress at work?
Smarter time management and sport divide the top places among stress-revealing methods. At the same time, almost 12% of the respondents prefer not to panic about the stress and simply move on, sourcing and recruiting new candidates. Not bad, recruiters!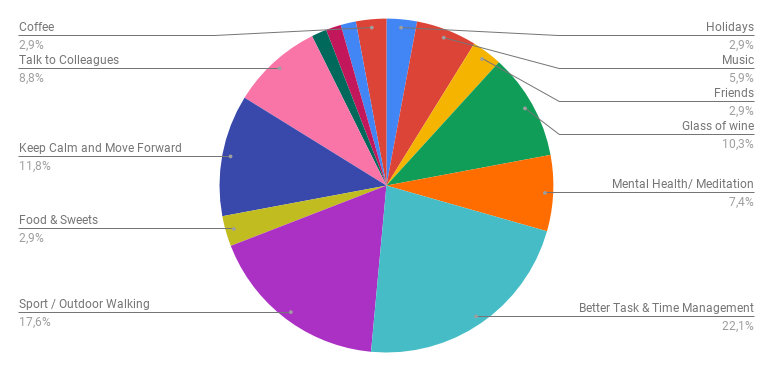 What was the hardest-to-fill job opening for you this year?
The answers are pretty predictable – see the shortlist of the hardest-to-fill roles below:
Roles that are paid below the market  

C-Level positions

Engineering (manufacturing) jobs

Any vacancy in a very specific niche market
DevOps, QA, Big Data & Machine Learning Specialists were also named among the most often difficult-to-fill roles.  Surprisingly, a lot of respondents reported that graduate positions are sometimes a catastrophe for them as well. 
How many jobs have you filled in 2019 in total? 
Surely, it depends on the roles you work on, but on average, we have got 42 closed vacancies/ year. 
Interesting fact, the maximum job roles were filled by those recruiters who relieve stress by communicating with colleagues and who do not really take stress into the consideration and keep on the hard work.
What was the most common source of successful hires?
Linkedin and sourcing across multiple resources are in the lead for top sources of successful hires. Read more about sourcing tools in our blog.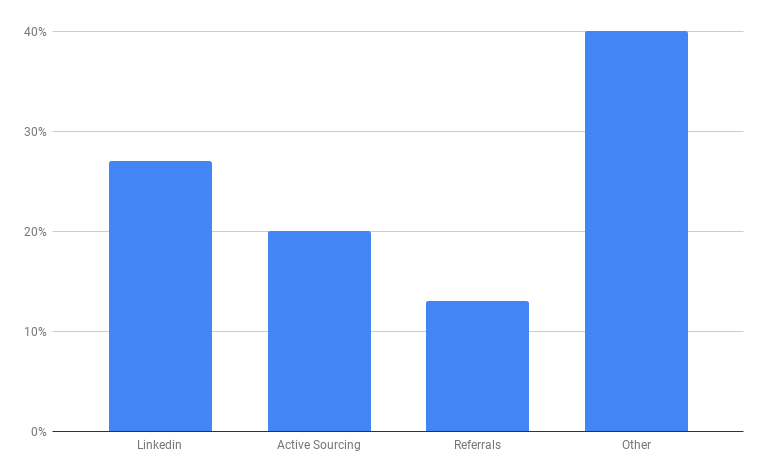 What was the best conference you attended in 2019?
Absolute leaders are SourceCon and SOSU although the responders named a huge variety of HR and recruiting conferences. So great to know that you love to learn, folks!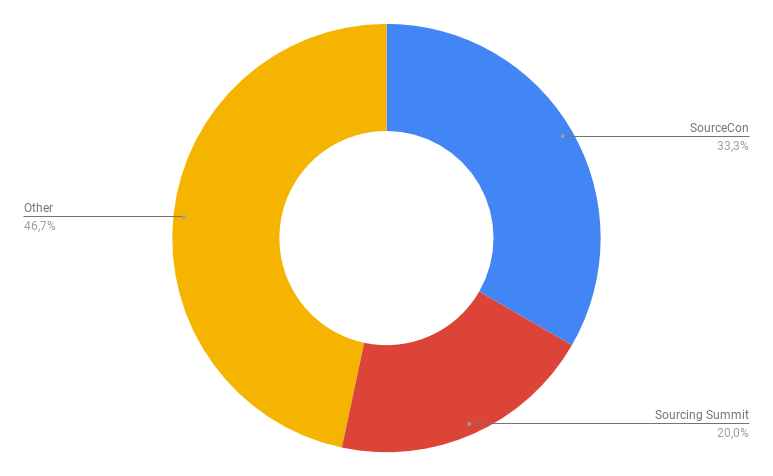 What is the best Facebook group about recruiting for you?
3 absolute leaders:  SourceCon, Recruiting Brainfood, Recruiters Online. 
Other communities that were mentioned are DBR, Sourcers Who Code, Recruiters Who Make Placements, Growth Hacking Recruiters, BadAss Recruiters & Sourcers.
Do you follow any recruiting evangelists/ bloggers? 
The highest number of votes got Hung Lee, Vanessa Raath, Balazs Paroczay, Jan Tegze, Jim Stroud, Dean da Costa, Katrina Collier, Matt Charney, Bill Boorman, Guillaume Alexandre, Chad & Cheese Podcast, Recruiting Animal, Irina Shamaeva. 
 

Any special plans for this Christmas and New Year?
Recruiters are family people!  Spending time with family is #1 holiday plan for almost every responder. The second option is having rest with friends, the third one is parting hard of course. 🙂
AmazingHiring team wishes you all the very happy holidays and the great celebration of Christmas and New Year! 
Hire IT candidates faster with AmazingHiring! 
Use AmazingHiring to source and hire the best software engineers, QA engineers, data scientists, UX/UI designers, and other technical specialists across social networks and professional communities with few clicks.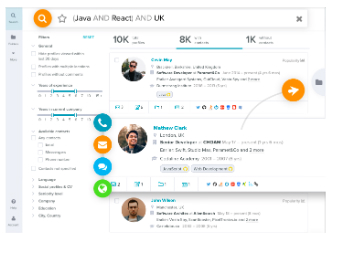 Book free demo
Join the AmazingHiring Sourcing Community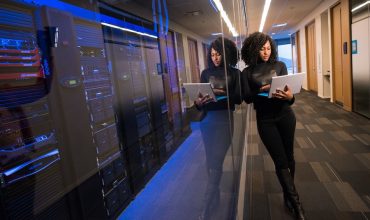 Hiring the right employees can elevate your business to new standards. But finding the right employees or candidates is not always easy. Many applicants have vast experiences and backgrounds, but not all may fit well within your company. This is why you need a tech recruiting strategy to cut through the noise and find the […]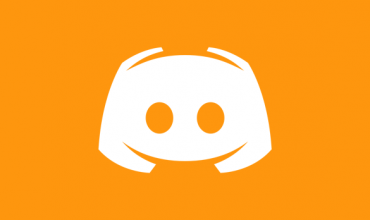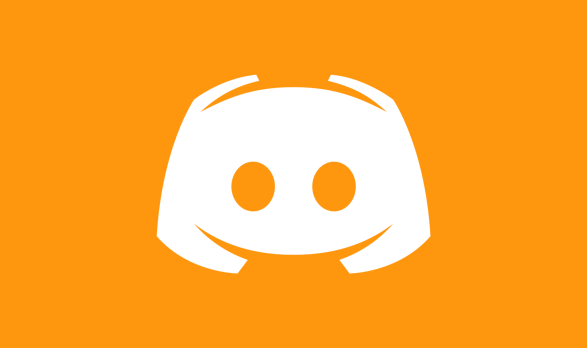 Recruiting using different social media allows you to not only find quality talent but also engage and connect with them. Sometimes to find outstanding software developers, you need to look for them in places, where not so many recruiters go.  We previously covered best recruiting practices on GitHub, StackOverflow, and even Reddit. We also have […]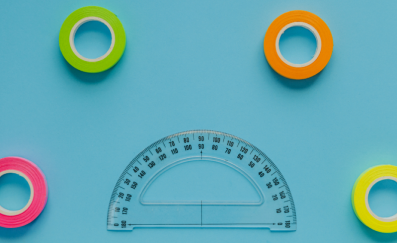 Disclaimer: The article is created based on materials provided by Yves Greijn, Lead Engineering Sourcer (ex-QuantumBlack, now Miro), Neha Naik, CEO of recruitgyan.com, and Monika Nemcova (AIHR, ex-Content Marketer from harver.com) How do you measure your recruiting success? We have prepared an ultimate list of recruiting metrics to be checked regularly. All metrics formulas can be found […]