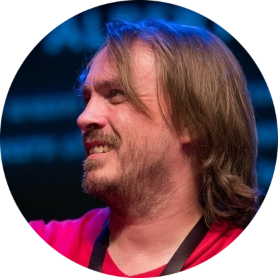 Mark Lundgren
Sourcing conferences keynote speaker and Sourcing Challenge founder
Mark has worked in the recruitment/staffing industry since 2001 working in University recruitment, Sales, High street agency, RPO and In-house roles.
Aaron Lintz
Sr. Talent Sourcing Specialist
Aaron is known for innovative sourcing methods, having presented at SourceCon many times, including a keynote sessions.
What Is Sourcing Hackathon?
Sourcing Hackathon is an online game where any sourcer, beginner or pro, can compete, show their sourcing power and learn new sourcing tricks and hacks!
You have 10 questions

The time is limited

Only the fastest wins!