Sourcing the EvoTalents Way: GitHub and SoundCloud Cases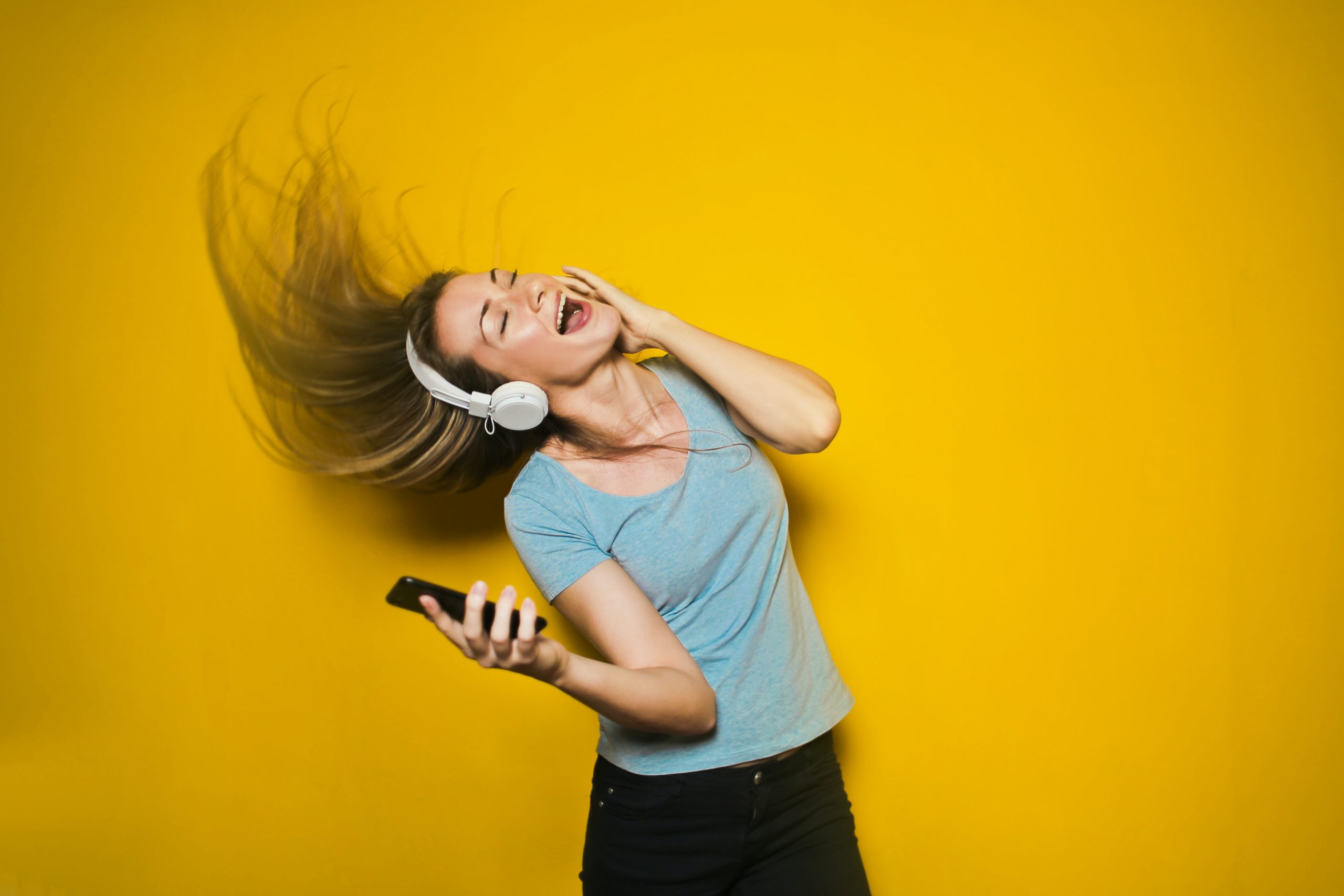 This article is written by our friends EvoTalents.
Working in IT recruiting is like riding a tightrope while juggling. Every year, companies raise their bar for employees while the talent market doesn't keep up with their requirements. What's left for recruiters is to find patience and ingenuity to find "those" candidates.
Here at EvoTalents, we intensely focus on sourcing. Our experience proves that sourcing bears fruit in working even with the most complex technical vacancies. Let's say you need to find an experienced Full Stack Engineer without using LinkedIn and Gitter. Say no more! In this post, we'll uncover some practical sourcing cases from our team.
Connect SoundCloud for personalization
Liuda Ziuman is a Recruitment Partner at EvoTalents and a lecturer at EvoTalents.School. Her secret sauce of a successful candidate search is working with vacancies like a real detective, not missing a single detail and focusing on personalized texts of emails and messages.
Liuda believes that sourcing can be productive if you experiment with approaches. Our client, a telemedicine product company, is looking for an experienced Full Stack Engineer to join a new team. This role's challenge lies in integrating third-party services in one of the products. We realized that few engineers on the market match our description.
Eventually, Liuda found a potential candidate on LinkedIn but never got a response back. Moving a candidate to the "Not responding" stage was not an option. So she decided to choose email as a communication channel. 
The rule of thumb of a high email open rate is to create a "catchy" subject line. So, Liuda chose a musical theme and started looking for songs that might turn the engineer's attention to the email.
How did she manage to find that song?

All you have to do is to go through a candidate's social media account and look that information up. For instance, Facebook has a corresponding section with movies, music, books, impressions, and other users' personal information. You can also scroll the feed to get more insights.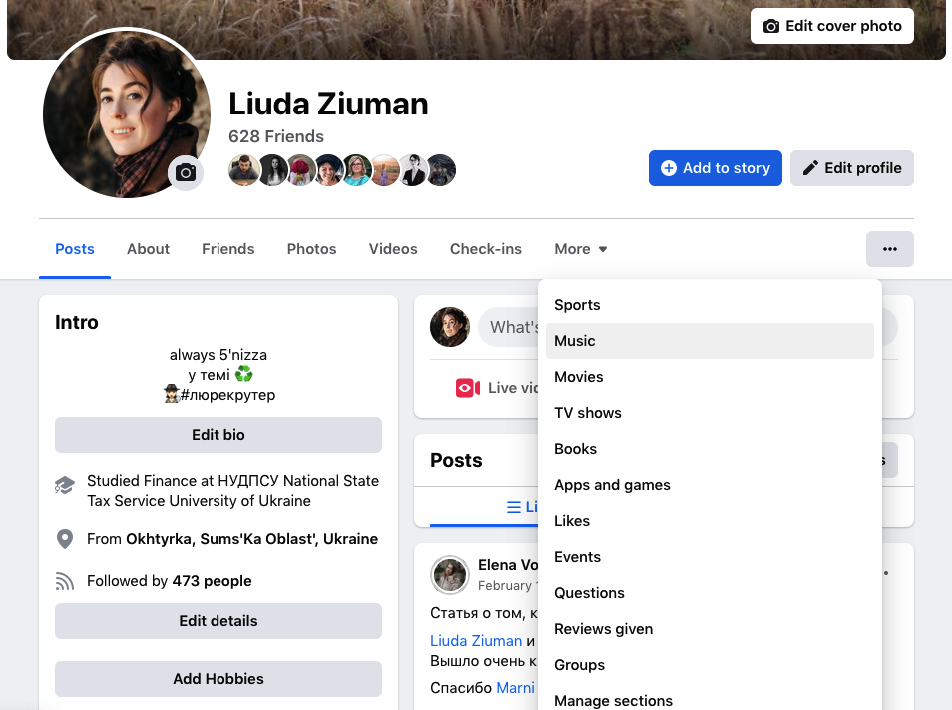 In addition, on Facebook, you can encounter links to SoundCloud profiles, where you can find both downloaded songs and favorite music in playlists.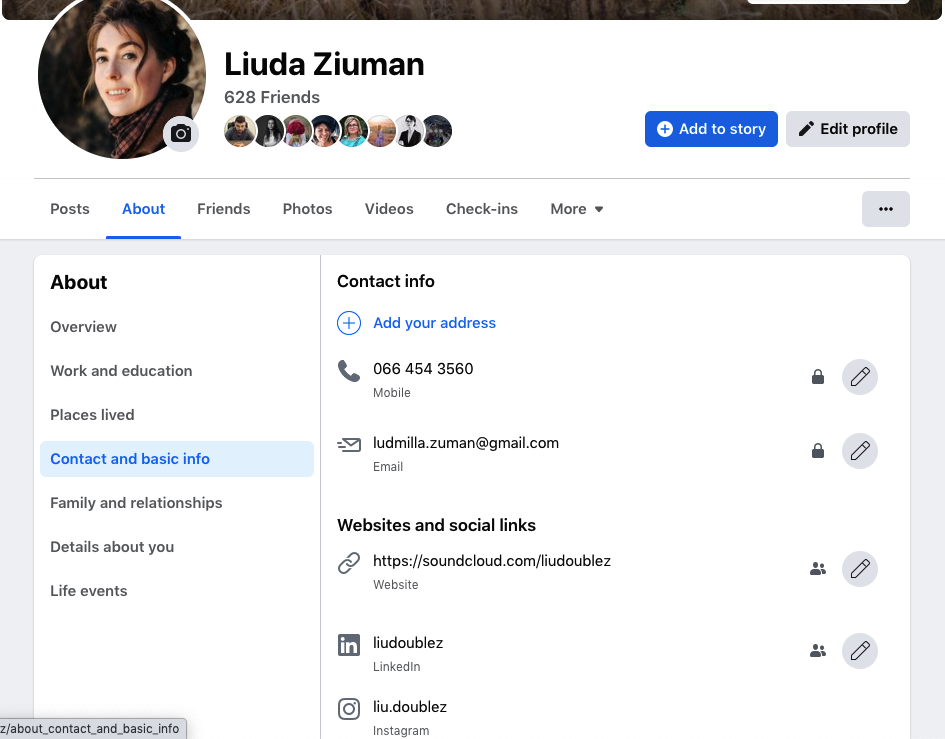 After sending a personalized letter to the candidate, Liuda received a long-awaited response. Although the candidate was busy with the software release at that moment, we managed to reach out to the candidate and start communication and stay in touch until they were ready for an interview.
Let's see how the SoundCloud search works. The platform has a simple internal search by the following categories:
People;
Location

(cities are added randomly depending on the country or city you specify in the search field);

Keywords

(transliteration does not work, so you have to sort out the selected words in different languages).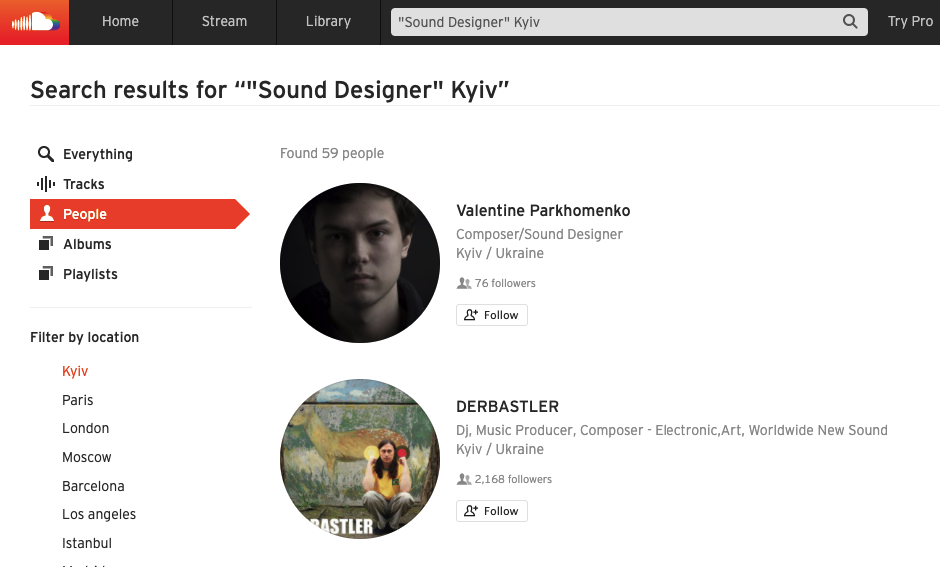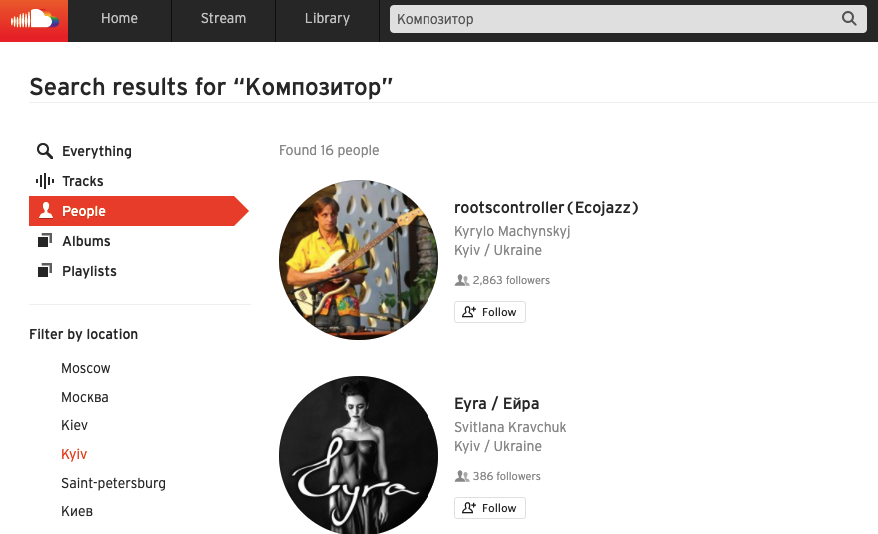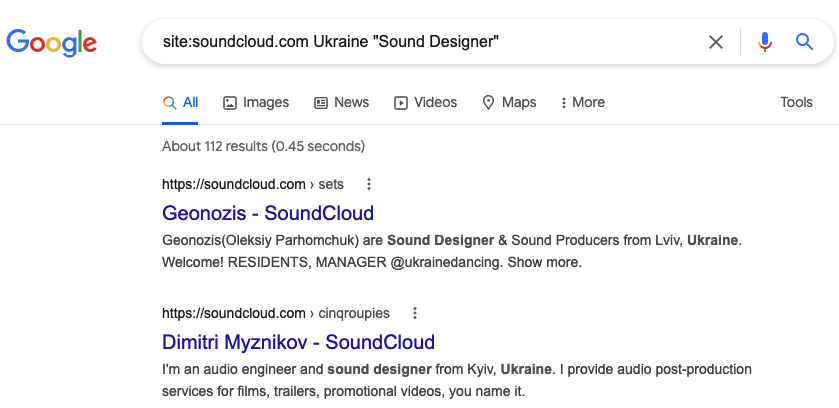 Expand your search funnel
A few years ago, Liuda was looking for a Clojure developer. She quickly ran out of LinkedIn resources. However, a search on GitHub, DOU, Twitter, profile channels on Slack, Telegram, and presentations on Google helped to expand the search funnel. In addition, Liuda suggested attracting candidates with OOP development experience ready to switch to Clojure language.
Key takeaways: if you are working on a technical position with an unpopular stack, talk to the engineers and find out the specifics of the language or the technology. As a result, you'll be able to suggest going beyond the negotiated search and, for example, start looking for engineers that work with similar languages ​​and are ready to move to the required technology stack.
Check the GitHub repositories
Masha Sotnikova, Partner Recruitment at EvoTalents, shares her GitHub search case.  
She once found a candidate on GitHub who didn't have a LinkedIn profile (he got so tired of annoying emails from recruiters that he deleted his LinkedIn profile).
Masha says: "I opened several repositories of the client's company on GitHub once, and I saw that the candidate forked a company's repository in his profile. I realized that the candidate was interested in the company and its product! Also, the candidate attracted my attention because he was from Ukraine while other developers weren't (the client requested a local candidate for this position). Next, I unraveled a tangle and found his corporate email, but since our team doesn't use corporate email as a communication channel (ethics comes first), I found his personal email, and voila! My approach worked out: the candidate accepted the offer and passed his probationary period. He is happy with his new job."
Key takeaways: sourcing is about going the extra mile, always putting a little more effort than you can. Curiosity and attentiveness are qualities that will always play into your hands in sourcing.
Conclusion
Summing up, we can say that there's no silver bullet in sourcing. On the other hand, our team concluded that sourcing is about a solid technical base: understanding boolean string logic on different sites and search engines, knowledge of X-Ray search queries, the ability to find contacts, automation skills, curiosity, and personalization in communication with candidates.
80% of Tech candidates are passive.
Level up your outbound
sourcing strategy.
#1 Playbook: The Ultimate Guide to Sourcing on Social Media
Subscribe to AmazingHiring's sourcing newsletter and get the #1 Playbook: The Ultimate Guide to Sourcing on Social Media
Unsubscribe at any time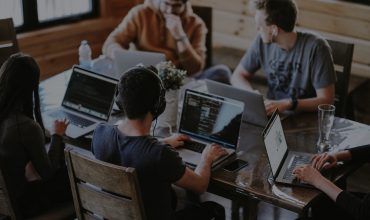 Recruiters tend to spend a lot of time on monotonous tasks like aligning calls, sourcing candidates' emails and phone numbers. However, these days many online tools can make a recruiter's life much easier. Here are the top FREE solutions every recruiter should know about in 2022! Best free sourcing solutions  Using top sourcing tools helps […]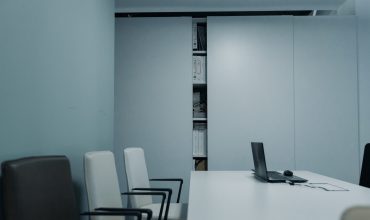 A case study is always a good source of learning, so we invited Yaroslav Doronin and Hung Lee to discuss the recruiting cycle of the fastest-growing European startup Bolt. Watch the webinar to learn about Bolt's recruiting strategy, how they automated their recruiting process, how to keep in-house recruiters motivated and happy, and so much […]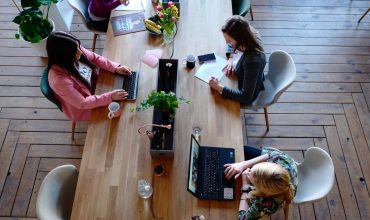 In just a few years the world has changed so much that it took us a huge effort to accept the new reality and adapt to it. Putting aside everything we have been bearing, it merits saying that things are slowly getting better and to some extent, we have managed to adjust. Yet, the world […]

-->