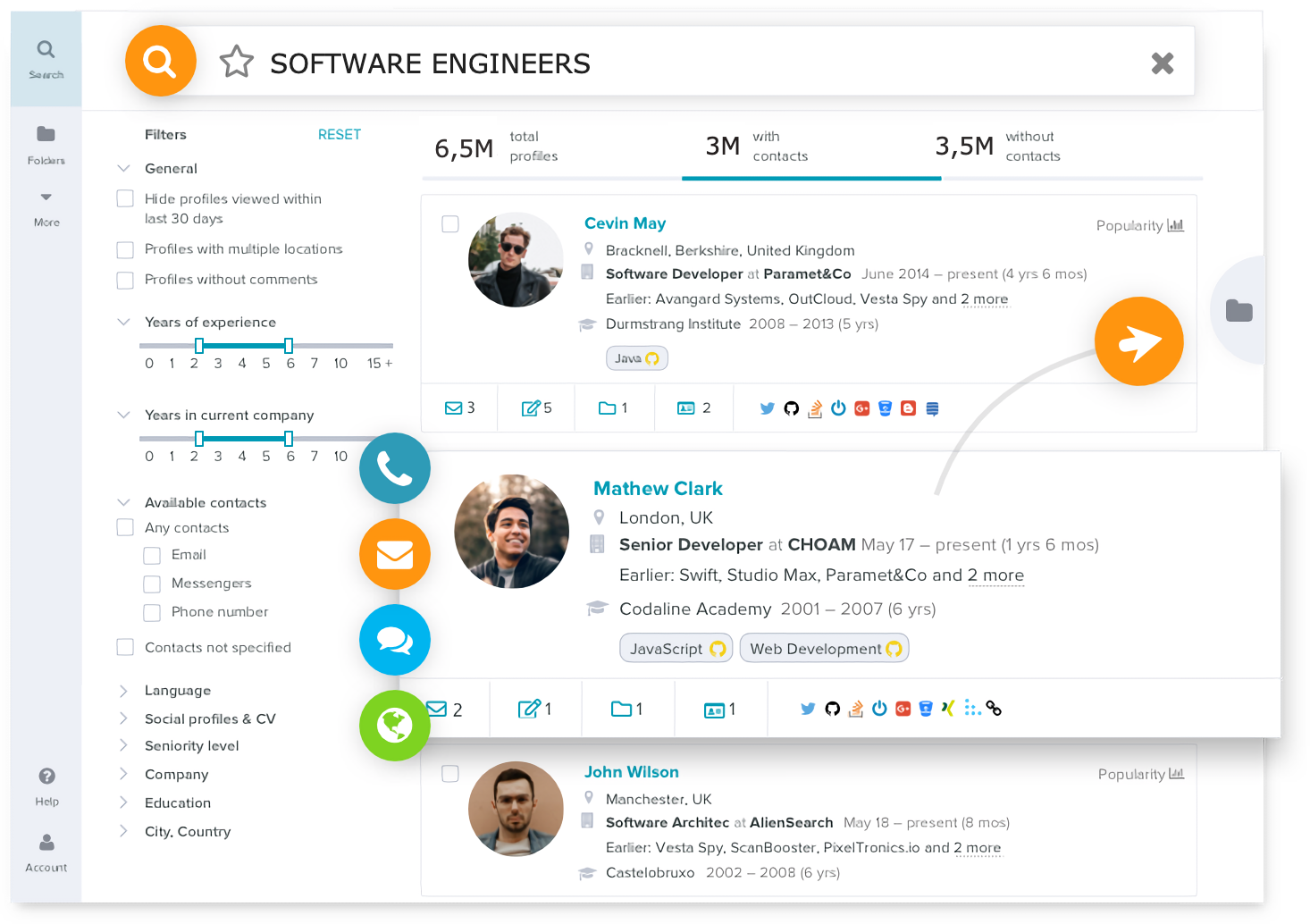 #1 Platform for Tech
Talents Acquisition
Powered by AI technology,
trusted by 8000+ recruiters
Start Free Trial
Join
Join the community of top technical recruiters worldwide



Find People Faster
Get instant access to millions of tech profiles and contacts aggregated across 70+ sources
Discover the Best Talent
Use machine learning algorithms to verify tech talents expertise - never miss out on top performers
Improve Your Response Rate
Stand out from the crowd and improve reply rate by 40% with the personalized communication approach
Tech Hiring Starts
with AmazingHiring
Search Across 70+ Networks in One Click
Source through the largest pool of candidates across all major social networks and professional communities like Github, StackOverflow, Kaggle, etc. using Boolean operators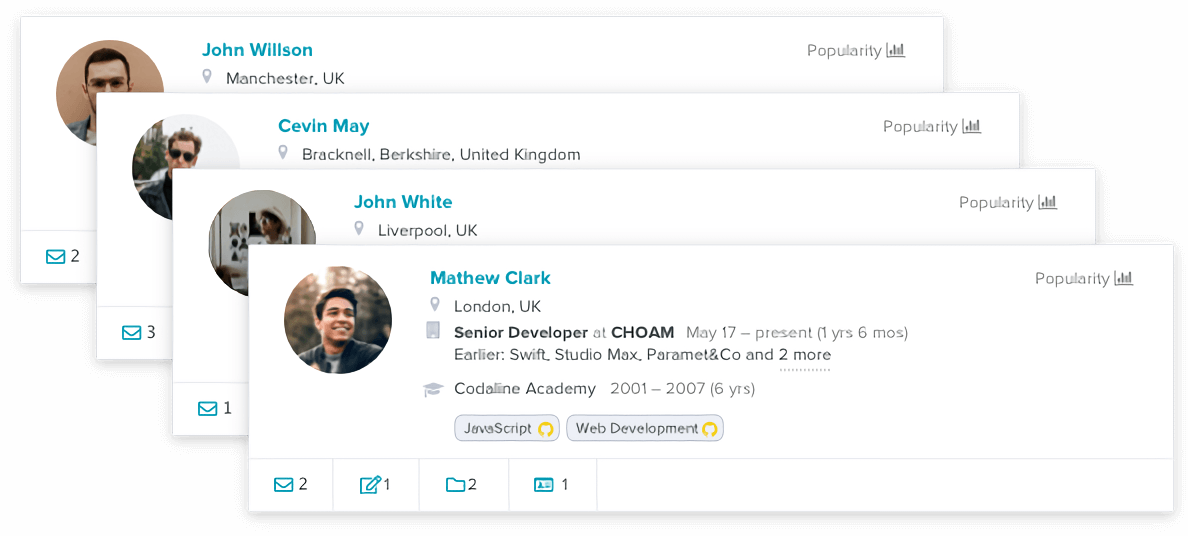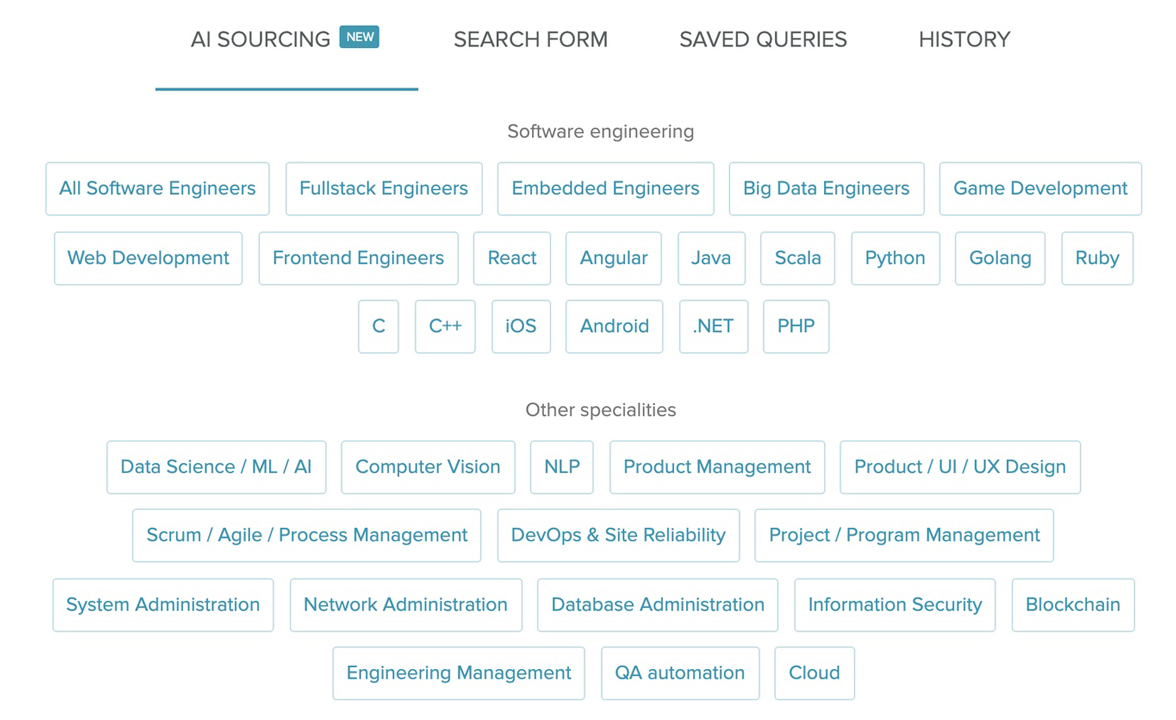 Automate Sourcing with
AI-Technology
Save time on candidate sourcing using automated AI-powered solution
Discover Candidates Professional Background
Review consolidated profiles of your prospects with skills, work experience and activity in professional communities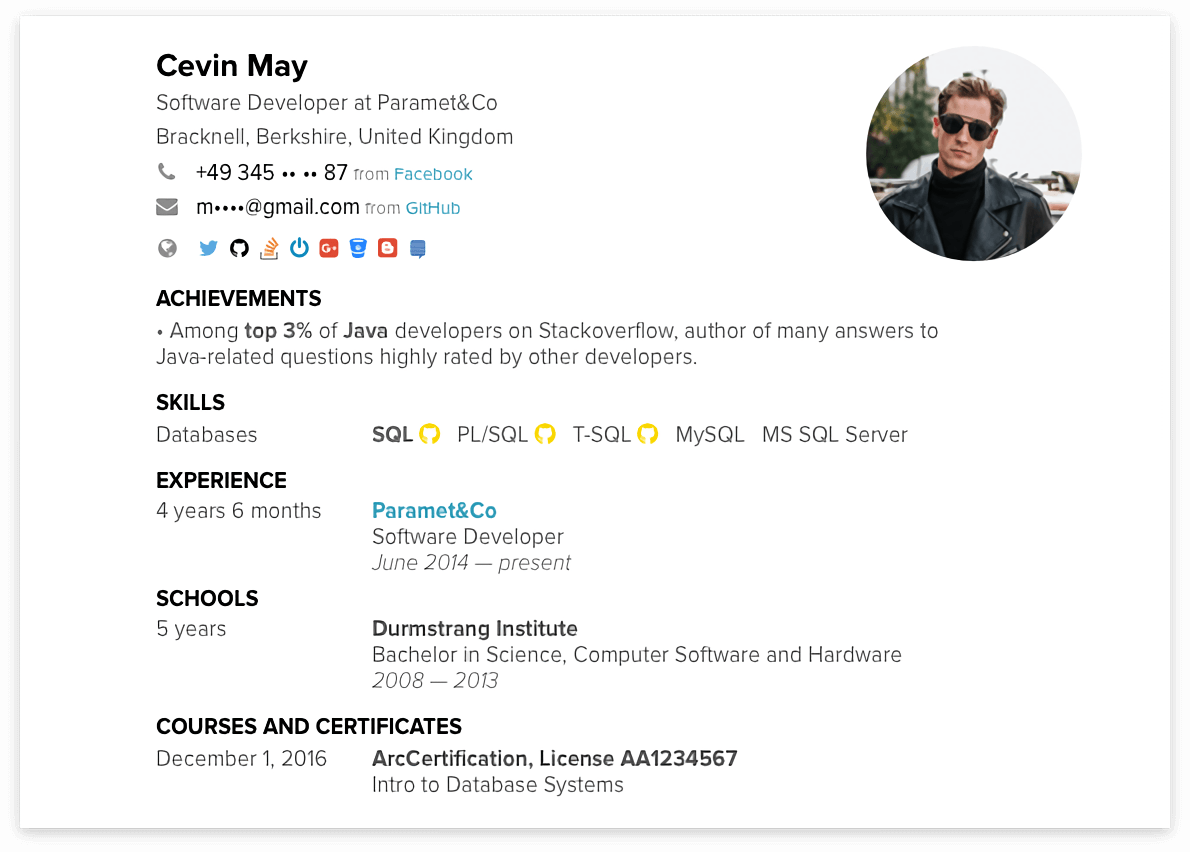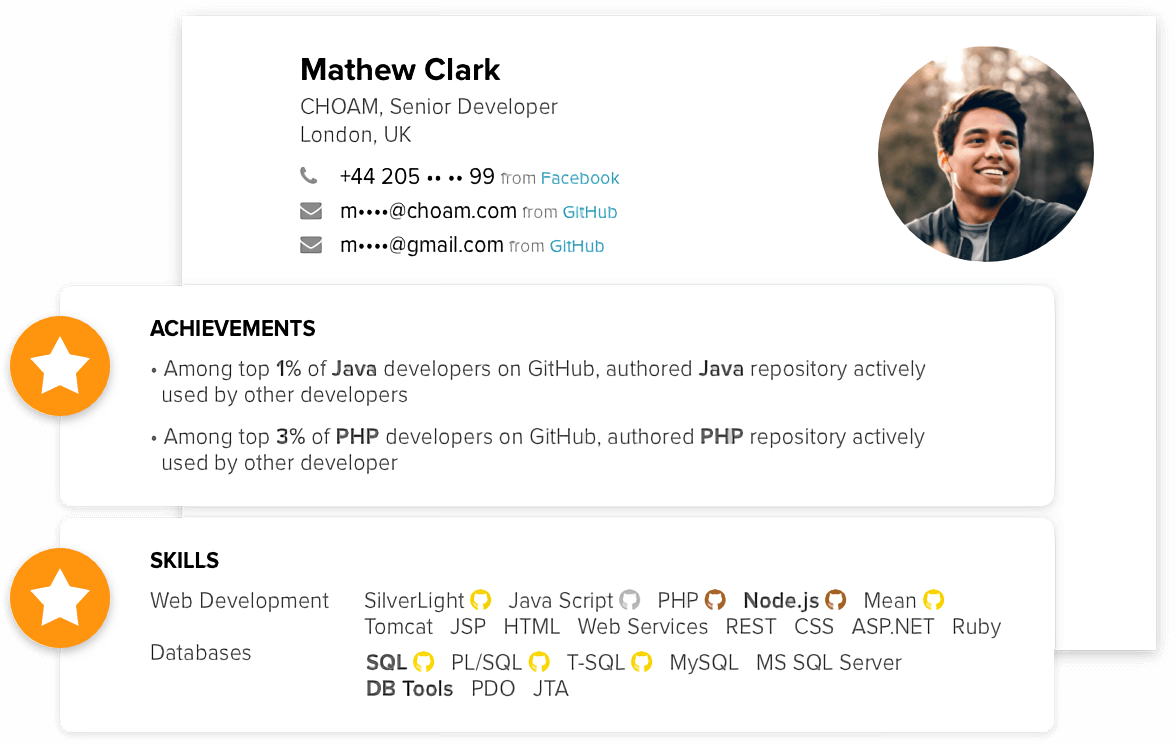 Improve Your Tech Assessment
Pre-assess skills and achievements with AmazingHiring AI-based algorithms and rate talents based on their professional activity
Reach Out to the Best Candidates Directly
Use publicly available contacts discovered by AmazingHiring to reach out to the best candidates directly before your competitors do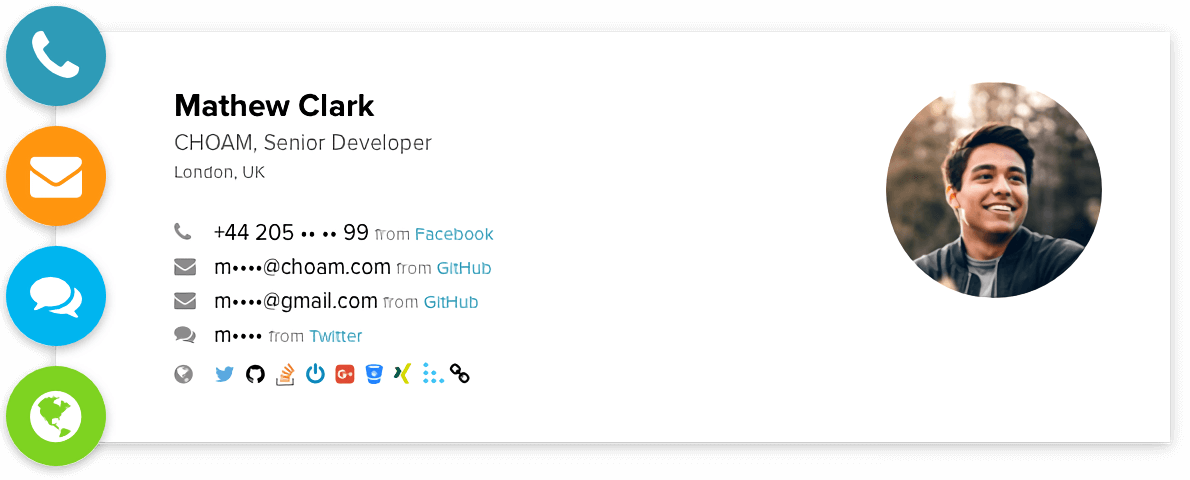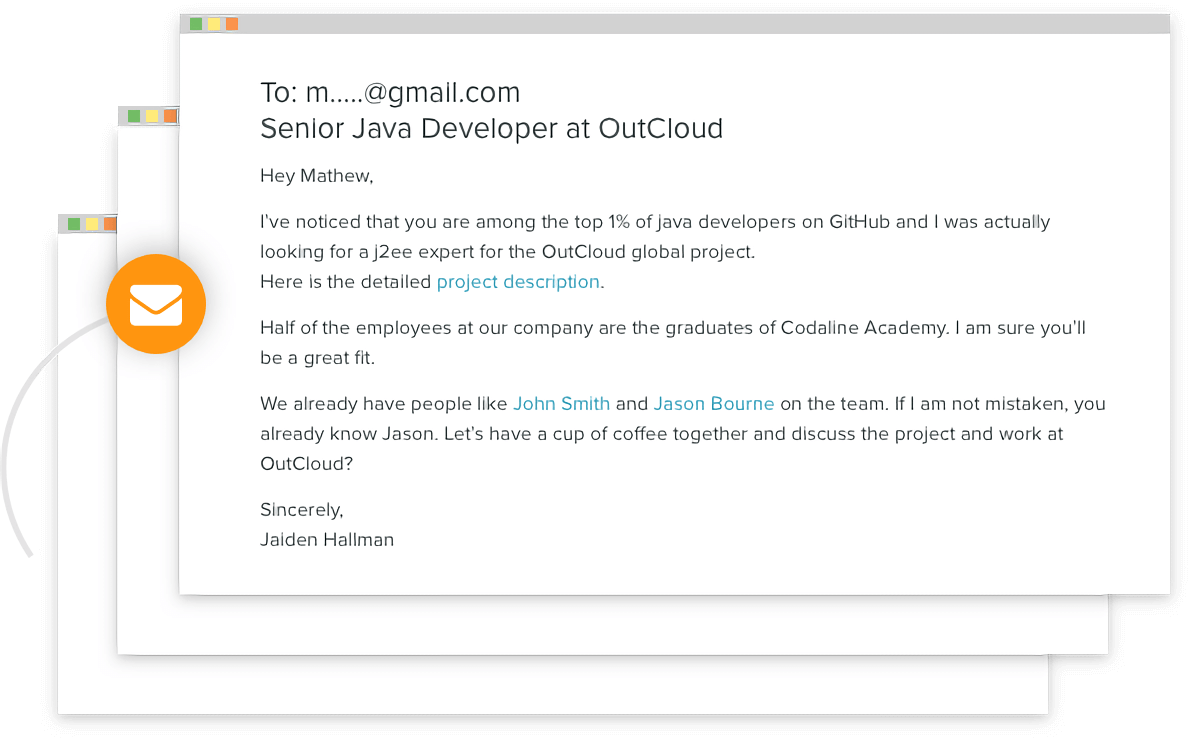 Create Targeted Messages to Candidates
Build personalized communication with potential candidates based on their professional background
Double Your Pipeline
Discover profiles absent from job-boards but active on professional networks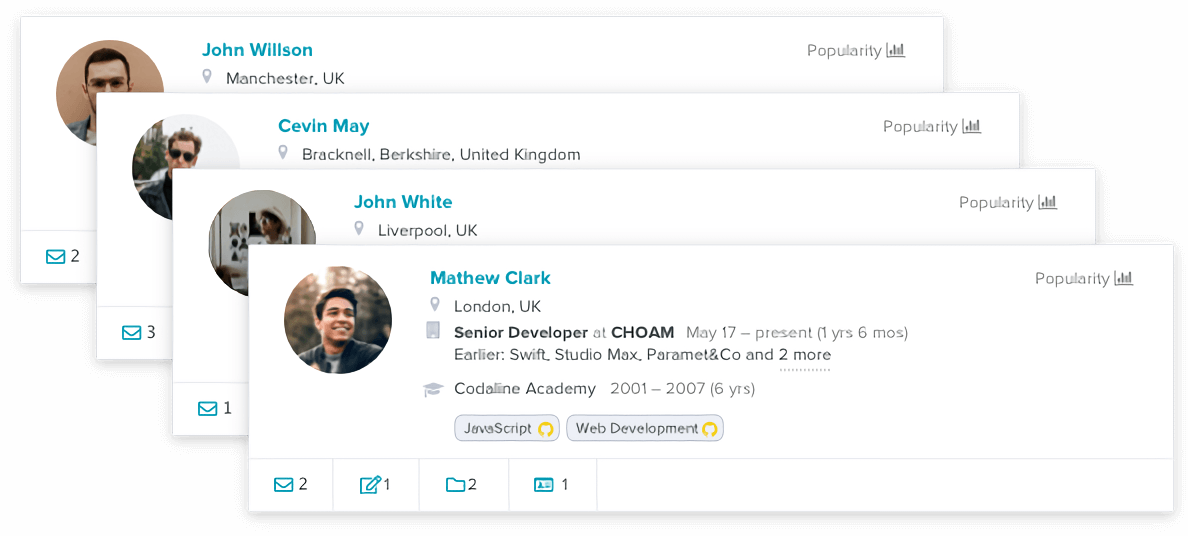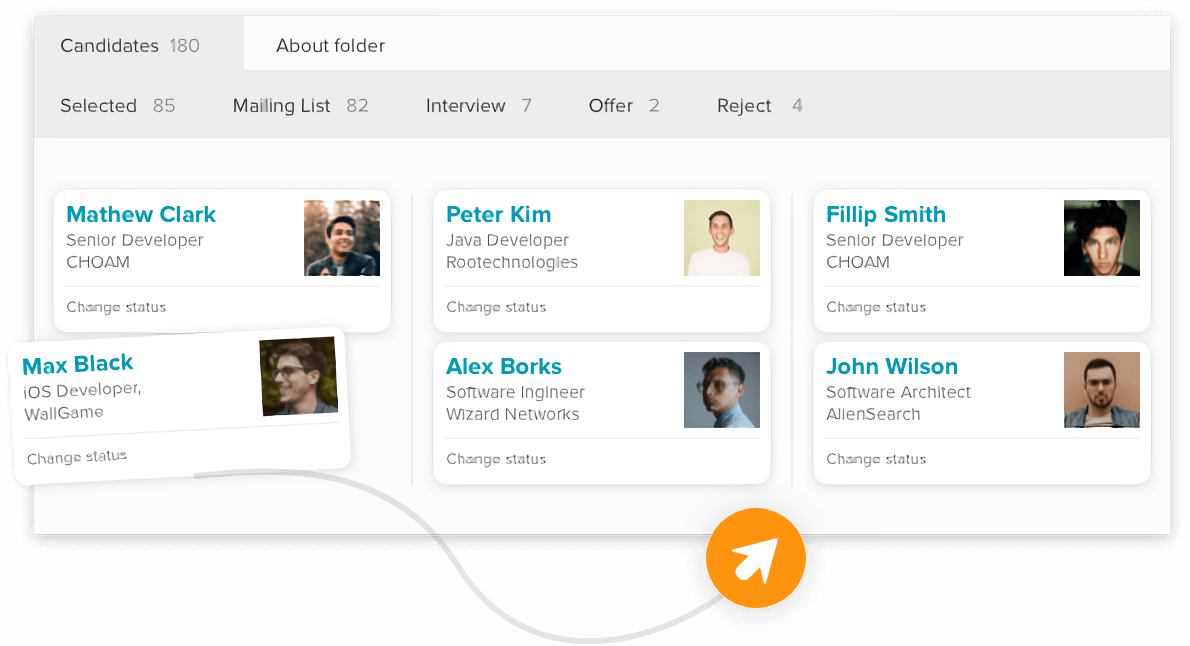 Manage Your Pipeline
Create folders, add comments, change statuses on each recruitment stage and much more
Accelerate Your Sourcing with Free Chrome Extension
Find candidate's social profiles with one click
Add to Chrome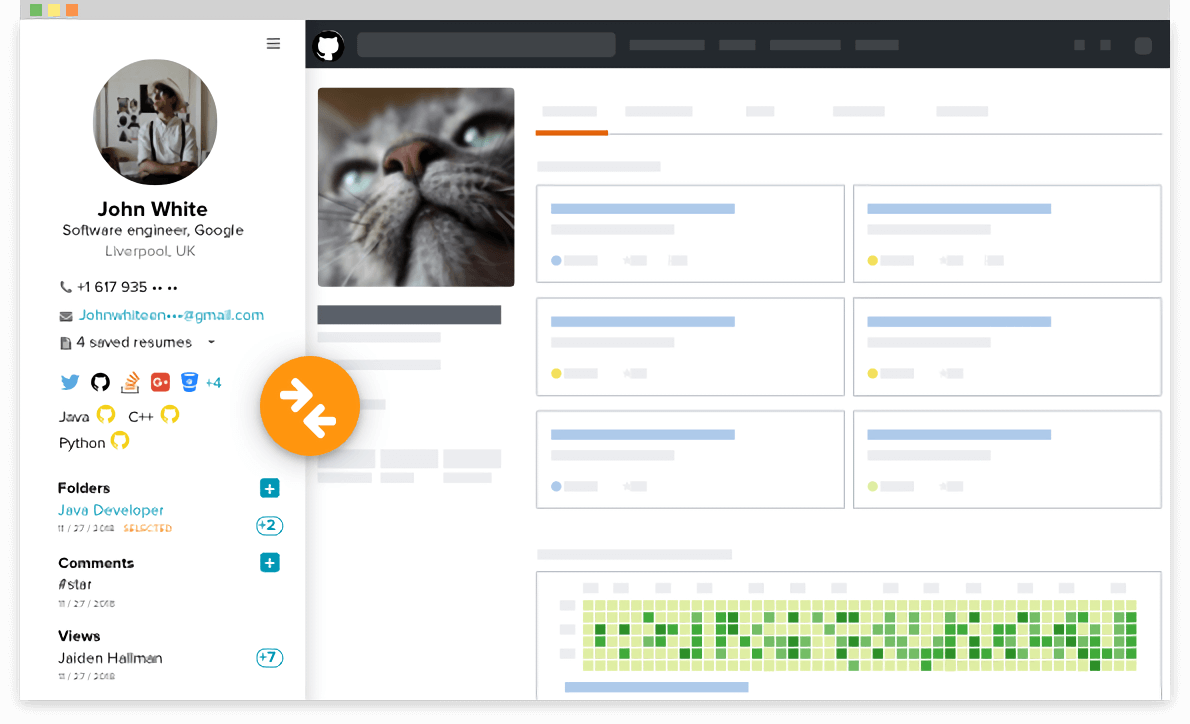 Integrate AmazingHiring
into Your Hiring Workflow
Use existing integrations
Sync your AmazingHiring account with your favorite applications and web services to optimize your sourcing and recruitment process
Create your own
Our open API allows you to create custom integrations to meet unique needs of your team
AmazingHiring aggregates search results from multiple platforms and saves time spent on hiring process. It helped me complete 5-7 projects instead of 1-2 in the same amount of time

Ivan Lucian
IT Head Hunter at Nortal
Amazing Hiring is my go-to tool when starting any search globally - the ease of use and ability to search across multiple different social and professional networks make it the top tool of my sourcing technology stack

Mark Lundgren
Director at Videre Recruitment Solutions
We have crazy demand for Java developers. AmazingHiring helps my team achieve our hiring KPIs. The most valuable feature for me is smart filters for search queries

Kyrylo Kozhemiakin
Recruiter at EPAM
AmazingHiring provides me with variety of handful information about the candidates and helps close more than 10 open tech positions per month!

Ivan Gusev
Recruitment Team Lead at Revolut
I would recommend AmazingHiring to my colleagues for 2 reasons: firstly, it's the most comprehensive tech recruiting tool out there today, and, secondly, service level is super high!

Karen Azulai
Founder and Global Sourcing Expert at HRTech Nation
With the help of AmazingHiring we are able to source candidates on the non-obvious resources. And thanks to that, our response rate is higher than 55%.
Nikolai Kabatsikov
Recruitment Manager at Taxify
Ready to Start?
Use AmazingHiring to source and hire software engineers, data scientists, UX/UI designers, QA engineers, other technical specialists across social networks and professional communities
Start Free Trial