#1 Playbook: An Ultimate Guide to Sourcing on Social Media in 2021
In this playbook, we speak about sourcing techniques and hacks for different social networks where you can find developers, software engineers, UX designers, DevOps, etc. Our experts share their step-by-step guide on how to build boolean searches and how to filter candidates.
The playbook will be useful to recruiters who:
want to make the most out of potential candidate search on the most popular social media sites such as LinkedIn, Facebook, Twitter;
are looking for passive candidates who could be reached via Github, StackOverflow, Kaggle, Dribble, Behance, Reddit, and even WhatsApp and Telegram;
interested in how AI sourcing can help reach all the active candidates and passive job seekers.
29.05.2020
2675
Sourcing hints for Facebook
What is Reddit vocabulary?
Usefull X-Rays for Github
Look Inside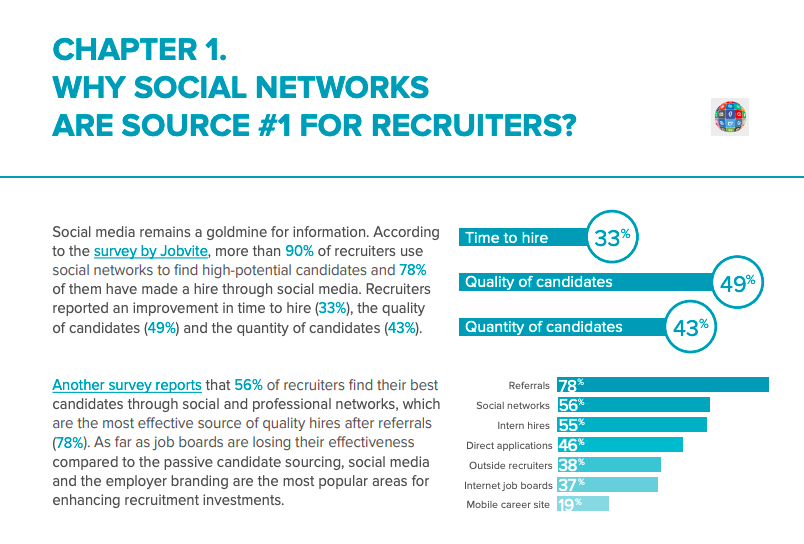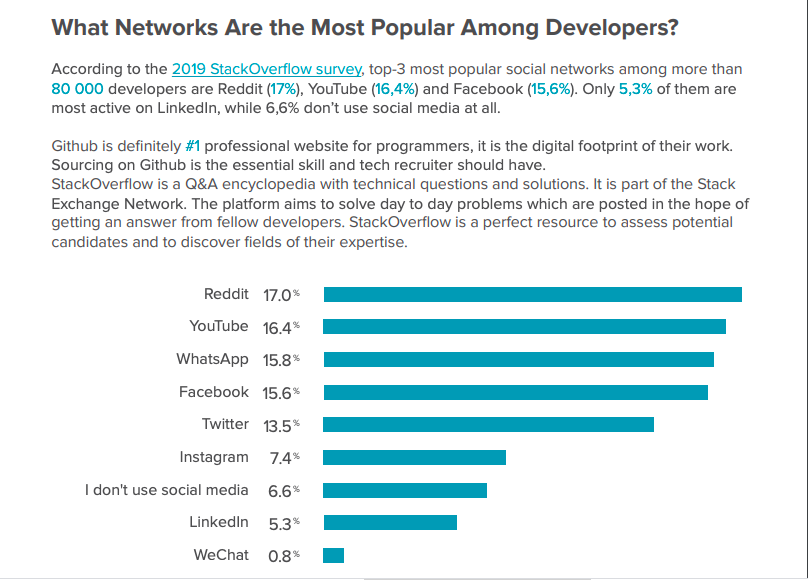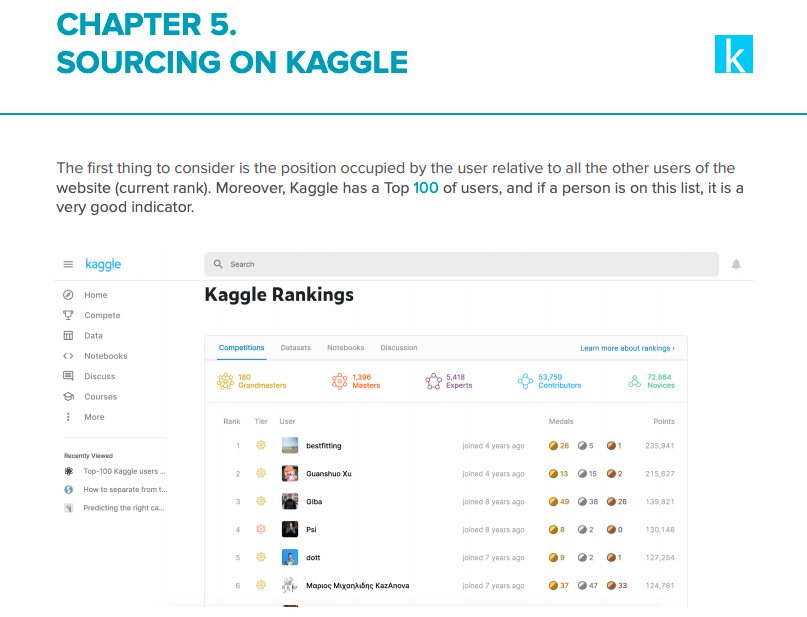 Boost your hiring productivity with our Amazing Hacks!
Welcome to another portion of the coolest hacks & tools for tech sourcers and recruiters collected by AmazingHiring.
We're providing companies with opportunities to reach potential applicants from the pool of qualified candidates using all sourcing tools on the market.
Smart recruiters know that posting jobs on Glassdoor is not what recruiting efforts are for. Recruiting process is a detective's job, and it goes way beyond LinkedIn profiles. There are dozens of social media channels that can lead a recruiter to the right candidates.
Plus, millennials are no longer actively searching for jobs, and avoid traditional social media platforms at all sources. Your recruitment strategy has to be evolving each year in order to hunt the top talent.
Time is money – let us show how to make the hiring process faster. In this part, you will find some unique tips useful both in everyday sourcing tasks and difficult cases.
Download your copy of the Playbook and we'll subscribe you to receive all future editions!
Download Free Playbook