Recruiters tend to spend a lot of time on monotonous tasks like aligning calls, sourcing candidates' emails and phone numbers. However, these days many online tools can make a recruiter's life much easier. Here are the top FREE solutions every recruiter should know about in 2022!
Best free sourcing solutions 
Using top sourcing tools helps recruiters save a lot of time on finding and getting all the needed information about the candidates.
AmazingHiring
AmazingHiring Chrome Extension is a professional AI-based tool, which recruiters use for sourcing tech specialists, as it allows them to easily get candidates' social media profiles. AmazingHiring indexes major networks, such as GitHub, Stack Overflow, Kaggle, Dribbble, Behance, Google+, Rubygems, Quora, Facebook, Twitter, etc. With a paid license you can get all the needed information about candidates' professional background and their contact info — request a demo to learn more about the platform.
Email Finder by VoilaNorbert
Email Finder by VoilaNorbert is a Chrome extension that finds the email addresses of your prospects as you're visiting their websites. You can then export your leads, add them to custom-made lists, and contact candidates directly from Norbert. There are also advanced tracking tools to know if a candidate opened or even clicked on your email. The 50 first searches are free.
Hello Talent
Hello Talent allows you to source and qualify candidates anywhere you find them on the web and add them to collaborative talent pools. As you add a profile to Hello Talent, you can then enrich it using different tags, status updates, comments as well as ratings.
Discoverly
Discoverly helps recruiters compile more complete social contact info compared to those online profiles they normally view. Discoverly is an amazing tool for recruiting professionals and those looking to find a certain email address. You can also see contacts' work info, mutual connections, friends, and tweets on LinkedIn, Facebook, and Twitter.
Top scraping Chrome extensions
Scraping is the process of collecting structured data on the web. These Chrome extensions will make scraping effortless and provide all the needed data in the right format.
Dux-Soup for LinkedIn Automation
Dux-Soup for LinkedIn Automation is a software, which recruiters can use to find leads and engage with prospects on LinkedIn. It saves hours of manual data entry. It comes in handy when you try to track all the prospects you interact with on LinkedIn. Thanks to Dux-Soup, you can also auto-visit profiles of LinkedIn users based on Google or LinkedIn searches.
Web Scraper – Free Web Scraping
Web Scraper – Free Web Scraping is a web data extraction tool with an easy-to-navigate interface. Web Scraper can extract large volumes of data from a website in just a few minutes. You can set up which data should be extracted without the need to have any additional plugin installed.
Instant Data Scraper
Instant Data Scraper is an automated data extraction tool, which uses heuristic AI to predict which data is most relevant on an HTML page. It also allows saving this data to Excel or CSV files. Instant Data Scraper does not require website-specific scripts.
Data Scraper – Easy Web Scraping
Data Scraper is a Chrome extension for data scraping that lets you scrape any HTML page on the web. Tables and lists can be extracted from any page. You can then upload them to Google Sheets or Microsoft Excel. You can use Dataminer Scraper for free in the starter subscription plan with 500 free page-scrape credits per month. There are also paid plans with more scraping features available.
Hunter – Email Finder Extension
Hunter is a powerful email-finding tool. You can find email addresses from anywhere on the web using Hunter. It also includes the most common email pattern used, department filters, and public sources. Hunter gives you 25 free searches per month. For more, you need to upgrade your account.
#1 Playbook: The Ultimate Guide to Sourcing on Social Media
Subscribe to AmazingHiring's sourcing newsletter and get the #1 Playbook: The Ultimate Guide to Sourcing on Social Media
Unsubscribe at any time
Meeting scheduling solutions
As a recruiter, it's important to stay organized especially when it comes to scheduling interviews with candidates. These solutions will help you streamline this process.
Calendly: Meeting Scheduling Software
Calendly is a tool that is aimed to simplify the process of scheduling a meeting. It connects with your personal and business calendars, making organizing an important meeting easy and hassle-free. Chrome extension allows you to access Calendly directly from your Gmail and set up meetings or share links to the scheduling page. 
Hypercontext: Meeting Agendas and Notes
Hypercontext: Meeting Agendas and Notes is an all-in-one solution for managing your meetings and teams. This extension is a must when you have to organize and run important meetings, as it allows you to keep track of small details and make sure all participants are on the same page.  
With Hypercontext you can easily create agendas using available meeting templates. Once the meeting is over, attendees receive meeting notes automatically. More features are available in the basic plan which costs $5.60/month.
Chrome extensions for email writing
Email writing plays a significant role in communication between a recruiter and a candidate, that's why it's worth using top email tools, including:
Grammarly
Grammarly is a well-known tool that helps you fix grammar, spelling, and punctuation issues.  With Grammarly, you can revise sentences that are grammatically correct but unclear. It's free to use, but there is also Grammarly Premium with more comprehensive feedback.
Boomerang for Gmail
Boomerang for Gmail is an ultimate email productivity tool to make sure your email was viewed and to be reminded to follow up. You can schedule an email and get recommendations from the AI for better emails. Inbox Pause feature helps you get focused by temporarily delaying the arrival of messages. It's free to use for a limited number of messages per month.
Accompany for Gmail
Accompany for Gmail is a tool that offers rich profiles on everyone in your inbox. When using this extension, you can see information about the sender next to their message. Just by hovering over anyone's name, you can learn where they work, what they do, and a brief history of their career.
RightInbox: Email Reminders, Tracking, Notes
RightInbox: Email Reminders, Tracking, Notes is a next-level email productivity tool. You can schedule emails to be sent later, use templates, see who opens your emails and clicks on the links, send sequences with follow-ups that automatically get sent when a contact doesn't reply, etc. 
Right Inbox is free to use. However, you only have 10 emails per month and the features are limited. A monthly subscription costs $7.95 for unlimited emails and features.
Clearbit Connect – Supercharge Gmail™
Clearbit Connect – Supercharge Gmail is a widget that shows you useful information about the people who send you emails. It also helps you find someone's email address without the need to leave your inbox. Simply type the name of the organization you want to connect with and Clearbit Connect provides you with available contacts at that company.
Streak CRM for Gmail
Streak allows you to manage sales and customer relationships directly inside Gmail. There are GSuite integrations to help you access needed data quickly. Streak allows you to create better workflows and improve collaboration, as it makes it easy to share information with other team members without the need to switch between different applications.
Best productivity tools for recruiters
The whole recruiting process can get very time-consuming and challenging, so professionals need to stay productive and efficient with their resources.
Productivity Owl
Productivity Owl is a productivity tool, which allows you to visit a website for a certain amount of time, and then it closes the tab. If a website you're viewing is not on the allowed/blocked lists, you'll have a strict period of time to use it before the extension closes your tab.
StayFocusd
StayFocusd is another productivity extension, which restricts the time you spend on certain websites, where you usually tend to waste your time. Once your allotted time is up, you will not be able to access the websites for the rest of the day. You can block or allow entire websites as well as specific subdomains, paths, pages, and even specific in-page content.
Clockify Time Tracker
Clockify Time Tracker is an extension that helps you to track time from anywhere on the web with one click to improve productivity. And later you can analyze and export the time. You can use Clockify on different devices and all your tracked data will be seamlessly synced between them in real-time. This timer integrates with 50+ web apps and helps you manage projects and monitor progress.
OneTab
OneTab is a tool that converts all of your open tabs into a simple list. And when you want to access the tabs again, you can restore them individually or all at once. This extension allows you to save up to 95% memory on your laptop and reduce tab clutter, increasing your productivity.
Tomato Timer
Tomato Timer is a Pomodoro technique timer. Use this tool when you need to work on important tasks. You can set your Tomato Timer for 25 minutes or more and fully immerse yourself in the task. This extension also allows you to block domains, so you could focus on something that needs your fullest attention.
Finding this article insightful?
Top Recruiters create content for AmazingHiring.
Subscribe to receive 1 curated newsletter per month with our latest blog posts.
Conclusion
Sourcing the best talent in 2022 is a challenging task, however, using free professional tools will allow you to focus on the most important while having all mundane tasks covered. We hope that the Chrome extensions we've shared will make your work faster and much easier.
80% of Tech candidates are passive.
Level up your outbound
sourcing strategy.
#1 Playbook: The Ultimate Guide to Sourcing on Social Media
Subscribe to AmazingHiring's sourcing newsletter and get the #1 Playbook: The Ultimate Guide to Sourcing on Social Media
Unsubscribe at any time
If cold and warm emails to candidates cause you as much pain as they do to us, and you are looking forward to improving your daily performance as an HR or recruiter, this article is for you.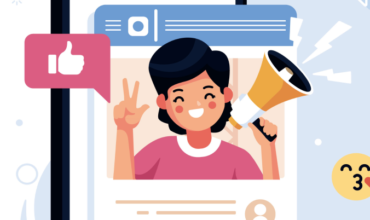 Social media sites are valuable sources of information for any recruiter. This is especially handy when you have to navigate in a highly competitive niche like software development. There is a massive shortage of talent in this space so that to find and hire the right candidate, you have to be very fast, proactive, and […]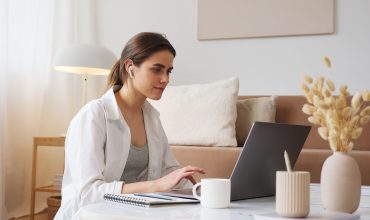 A recruiter's job is sometimes extremely tough. It is a fast-moving industry with an incredible level of competition among thousands of companies for top talent. Getting through a recruiting funnel might take many months, especially if it comes to finding senior specialists. Hours of sourcing and screening, hundreds of often not enough qualified applicants, dozens […]

-->