We go on with our sourcing guru interview blog section and are excited to share the story of Karen Azulai!
Karen is the famous thought leader of the sourcing community, she speaks at all the major conferences and has unique expertise.  She told us about her background, first public speaking experience, projects she leads, favorite conferences, and tools.
Enjoy!
You characterize yourself as Editor-in-Chief & Co-Founder at HRTech Nation, Int'l Speaker, Forward Thinker, and Global Sourcer. Speaking about career aspirations, as a kid, what did you want to be?
A veterinarian, landscape architect, and interior decorator.

How did you start recruiting? Why are you still there?
In my 20's I was the CEO's Assistant and after 3 years in the company (software firm) I initiated the HR Role in the company. We grew from 40 to 120 employees. I loved it.
Going forward I became an Information Professional and at some point found myself managing a group of mobile editors in a startup. Some of them I had to help recruit overseas, although I was not a recruiter. I regarded each person I was recruiting as a "search".
And search is in my DNA. It's a part of me. I evolved into sourcing thanks to a colleague who introduced me to the field and I remained there as it tied the knots between three of my passions: Technology / Search / Helping people.
I am still here but my activities are split between being a "new-gen sourcer" and HR TECH. It's all going to become one anyways… My talks start with the slide: "Hi, I am Karen Azulai, a soon-out-of-a-job sourcer".

You have a really strong personal brand. How does it help/ hinder in life and business? Who are the thought leaders in HR tech that you follow?

I have a strong personal brand because I am out there, sharing stuff and constantly engaging in online conversations. I am doing my best to be authentic. I am also very outspoken and opinionated. I don't like to sugarcoat my messages. I try to touch on topics others are less involved in. I was talking and writing about chatbots in recruiting a year before the hype started.
I believe my mission is to help people prepare for the future.
I read what people such as Bill Boorman, William Tincup, George LaRoque, David Green, Littal Shemer Haim, Kevin Wheeler and others have to say, but I also like to follow others out of HR/Recruiting such as Ray Kurzweil from the Singularity University and many other influencers/scientists/researchers from other disciplines. I believe in interdisciplinarity. It enables a better and more wholesome view of any topic.

You participate in a huge amount of conferences on sourcing/recruiting. What are the top sourcing conferences worldwide in your opinion?
My favorite are #SOSU, TRU, Evolve and UNLEASH conferences. But to be honest, there are such a plethora of events now, very hard to know which to join. Especially when I have to board a plane to get everywhere. It makes me pro virtual conferences. People are not really into it just yet, but I believe that soon enough that will be a common practice. It will never really be global until that happens.
You are a great speaker. Do you remember your first public speaking experience? What and how was it?
Thank you! and Yes 🙂 I will always be in debt to Phil Tusing from SOSU for believing in me and for giving me my first public speaking chance. To be honest, it felt extremely natural to me. Phil took a chance on topics others did not. That's how I was the one to talk about sourcing and failure and how to mitigate failure. Until that point, no one was willing to discuss this topic out loud in a conference as to not be associated with failure. Since then it's been a topic more people talk about in other conferences.
As a sourcing expert, tell us about your three favorite sourcing tools?

Only 3?? That's cruel! Top 3: I love AmazingHiring and I've been using it almost from the beginning. Hiretual, also from the early days they launched. And PeopleCamp, a new tool for automatic messaging on Linkedin.
Special mentions to Irina's Socialist, such an accurate tool. HiringSolved as well. I also have my eye on Arya, following them for over a year now.
GDPR is a problem for these tools in Europe today, but I am confident it will be ok, somehow, once the panic and uncertainty subside.
Do you remember how you started the "The art of sourcing" group? Why don't you go global? (We are upset that we don't understand anything — all posts are in Hebrew)

Israelis, although all English speakers on some level like to communicate in Hebrew. You can use the translation feature. Also, there are so many sourcing groups out there…not sure we need another global one.
I started it as I loved sharing my experiences as a sourcer. Everyone around told me I was stupid for sharing "professional secrets". But I have always felt that sharing and helping people out can only do good and I have never regretted it.
What is the mission behind HR Tech Nation? Tell us in three sentences.
HRTechnation's mission is to bring awareness to GLOBAL HR Tech. Asaf Paz and I are still trying to find our path, we don't want to do more of the same. We want to help shape the market, not only reflect it. We are working on something new that I hope will be a game-changer.
What are the main features of Technical recruitment in Israel?
Technical recruitment is a huge challenge in Israel. As you may know, Israel's nickname is the "Startup Nation". There are over 7000 active startups here and we are a small country. We are trying to exhaust every possible source: from High school prodigy teens to young people straight out of the elite units in the IDF, to students fresh out (or even while) their studies in the university, diversity, offshore…You name it, we do it.
Headhunters / sourcers/ in-house recruiters / recruiting agencies, everyone is on it! It's a market open to trying out new recruiting platforms such as WOO, ICV (mobile platform for tech recruitment), Gloat.
It's a market ruled by candidates. Add companies like Google and Facebook with a physical presence here, as well as companies from overseas headhunting the talent pool for relocation roles. You understand, there's a huge challenge here.
I think what makes Israel's tech talent exceptional is the knowledge and experience some of them get from their time in the army. At the age of 21, they possess a knowledge of very advanced technologies that make them highly compatible with market demand. This is why AmazingHiring is great to use as a sourcing tool because of the great features that enable us to see so much information in one click.

What makes a person a good recruiter?
The ability to really understand the company's business and the industry. To feel how it is to be in the candidate's shoes. To really listen to the candidate and respect him/her. To be on top of the latest innovation in the field. Ego — aside.

Try AmazingHiring to source candidates 5 times faster.
Sign up to receive
access to the trial
Ready to start sourcing IT candidates?
AmazingHiring is an AI-based aggregator to source passive IT candidates across the web. It finds people profiles from 50+ networks like GitHub, StackOverflow, Facebook, Kaggle, etc. and provides recruiters with candidates' professional background, contacts, social footprint.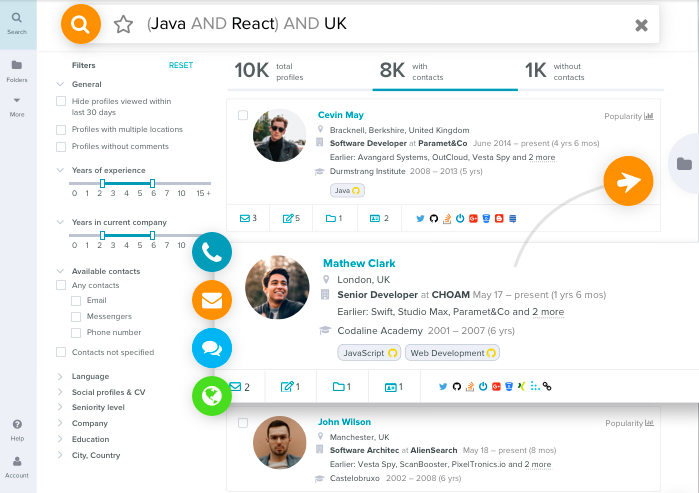 Book free demo
Join the AmazingHiring Sourcing Community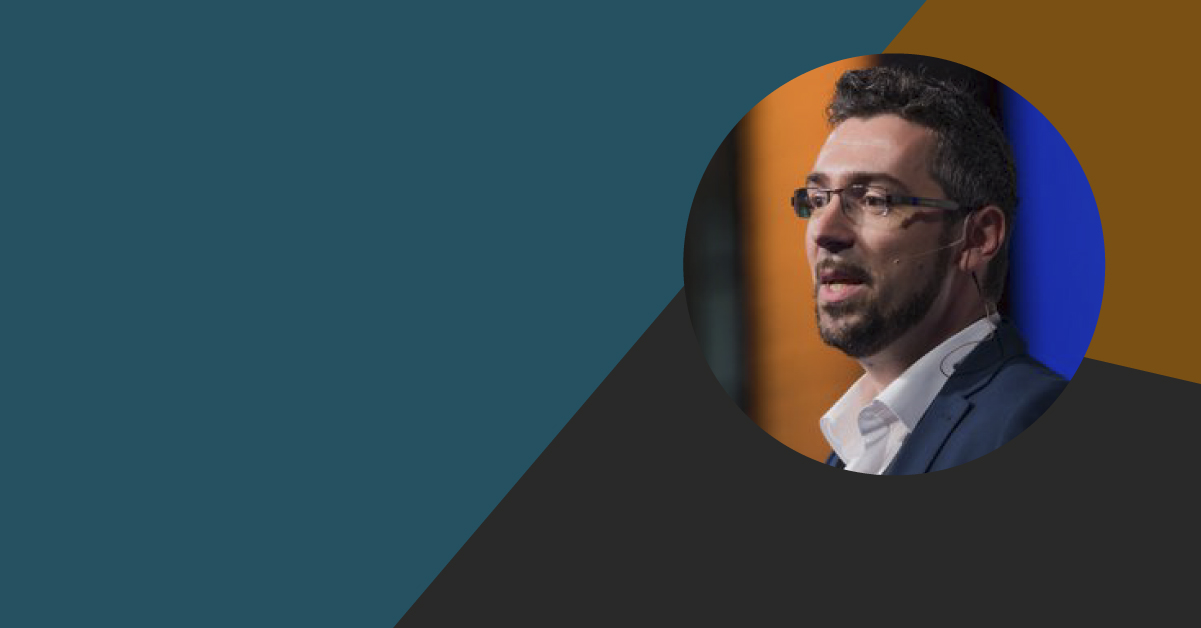 One of the most famous sourcing community thought leaders answered the questions of our interview. Balazs Paroczay told his career story and shared his sourcing philosophy. Enjoy! You have nearly fifteen years of sourcing experience under your belt, how did you start? What inspires you about this sphere? Hmm… my start was a pretty unorthodox […]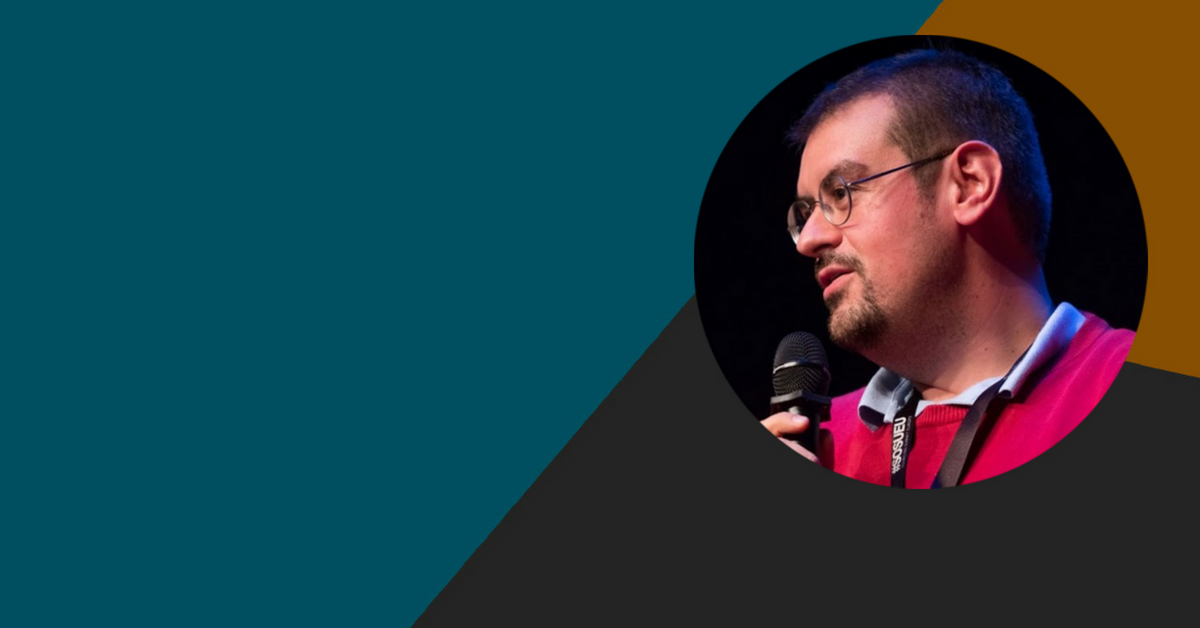 Excited to share the interview with Guillaume Alexandre, a famous sourcing community leader, founder of Gates Solutions, and sourcing competitions winner. Enjoy! Your Twitter alias is @Mr_Sourcing. Looks like you are the perfect candidate for our blog section. How did you start sourcing? Why are you still there? Haha, there is a funny story behind […]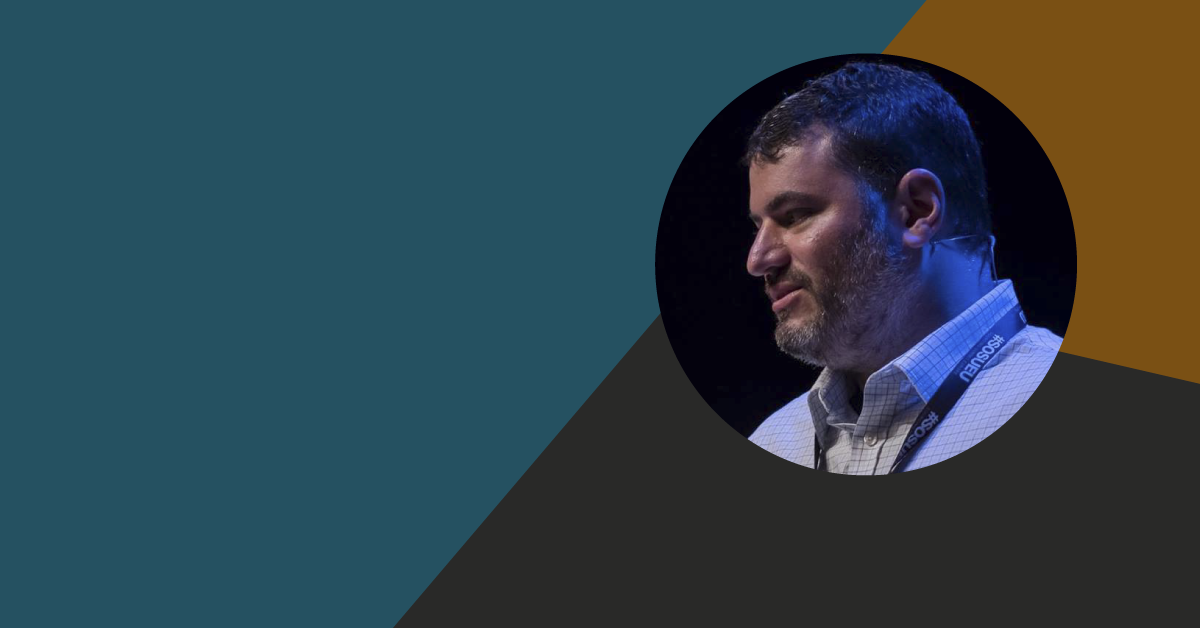 We will not keep you waiting for the next Sourcing Guru Interview! Happy to share the one with Aaron Lintz — speaker at major sourcing conferences, community leader, and Sourcing Challenge Show moderator. Enjoy! How did you start recruiting? Why are you still there? My first exposure to recruiting was making calls after hours for […]

-->