Technical recruitment is a dynamic industry, where needs and trends are constantly changing. AmazingHiring team has introduced new features to bring even more value to recruiters and sourcers and make user experience better and more efficient. Let's dive into them!
Even more candidates to reach out to
AmazingHiring database has expanded to include +24% profiles with emails, so every user can reach out to even more candidates with the help of automation and free some time from manual work. It gives recruiters an additional competitive advantage, allowing to reach passive talent in the most straightforward way, overcoming LinkedIn barriers and overloaded inboxes.
Special attention for SmartRecruiters users
The full two-way integration has been launched in AmazingHiring! Now, we provide full alignment with your database in SmartRecruiters, getting profile updates every 24 hours. It allows you to source in an easier and more centralised way, re-engage with candidates from ATS or exclude previous connections to avoid cross-checking and double work. It's also a game-changer in terms of teamwork, as all users get access to the updated pipelines and history of collaboration – to never compete for the same candidates. Learn more about SmartRecruiters' advanced integration in our Help Center.

New user-friendly search form
Among our users, we have both senior boolean experts and recruiters who are taking their first steps into the world of sourcing. To make sourcing easier and more user-friendly on the platform for everyone, we are introducing a new search form! It unites both the search conditions and filters and is faster to fill in – to always get the best search results.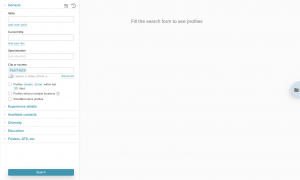 Transparent outreach analytics
We know data is power, so we are bringing more opportunities for transparent tracking. The approach you use for candidate engagement highly influences open, reply and interest rates- so it's important to track every message sent. Now recruiters can access their templates straight from the Statistics section to see which approach brought their team to the best result. Scale it for your next campaign and enjoy high reply rates!
"More likely to respond"
Recognising signals from candidates who are looking for new opportunities, becoming more active on social networks or changing their CV is what helps recruiters maximise their communication efficiency. We are introducing a More likely to respond highlight to help you find those signals and get connected with the right people faster.
We already notice a boost in reply rates for those profiles when enrolled in email campaigns. Be the first one to give it a try!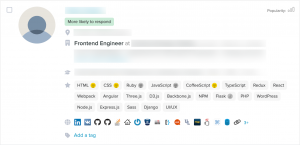 We are planning to launch more amazing features this year, so make sure to sign up for our regular newsletter to follow our updates. Stay tuned 🚀
Finding this article insightful?
Top Recruiters create content for AmazingHiring.
Subscribe to receive 1 curated newsletter per month with our latest blog posts.
80% of Tech candidates are passive.
Level up your outbound
sourcing strategy.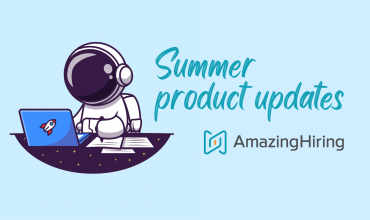 With OpenAI dominating our newsfeeds and industry trends, the necessity for a more automated sourcing process grows daily. AmazingHiring is bringing special summer updates to ensure your sourcing process is faster and more efficient than ever before. Hiring demands and the situation on the talent market have been changing significantly this past year. We knew […]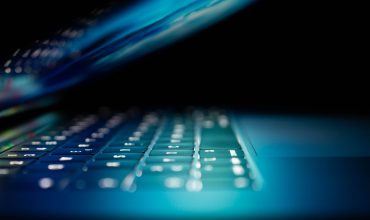 This article is written by Eugeniia Filipovich, a Technical Recruiter, Trainer and Manager with more than 6 years of experience who helped scale some of the most robust global tech sourcing teams at Ciklum, Epam, Sensor Tower and others. As a Recruitment and Sourcing Trainer, I am getting constant requests on how to improve the […]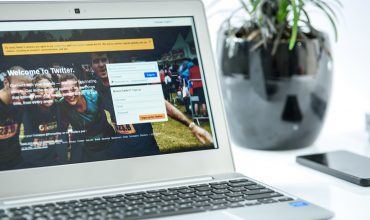 Why use Twitter for sourcing? The global talent shortage has never been as dramatic as it has been in the last 16 years. New roles are especially difficult to fill when it comes to the tech industry. Software developers, data engineers, and other tech specialists do not have to polish their resumes and actively seek […]

-->