With OpenAI dominating our newsfeeds and industry trends, the necessity for a more automated sourcing process grows daily. AmazingHiring is bringing special summer updates to ensure your sourcing process is faster and more efficient than ever before.
Hiring demands and the situation on the talent market have been changing significantly this past year. We knew we needed to adapt the product to help our clients retain their advantages in a highly competitive environment. We have been working on the new features this quarter to ensure your sourcing workflow is more seamless, automated, precise and fast. Introducing new product updates today!
LinkedIn views filter
The first feature we present today connects recruiters to their external sourcing channels and allows excluding all candidates viewed on LinkedIn in the past 30 days. Identifying those profiles ensures you never encounter any repetitions and stay on top of the new, unique part of your talent pool.
All you have to do for the filter to work efficiently is install AmazingHiring Chrome extension and ensure you have it enabled while screening candidates' profiles on LinkedIn.
With a new filter in place, you'll be able to work in 2 directions:
Exclude candidates already viewed on LinkedIn to continue sourcing for new talents

Include candidates already viewed on LinkedIn to run the Talent Intelligence analysis and understand where you can pivot the strategy further. Use the pipeline for instant enrichment or email follow-ups to maximise your results. 

Learn more about the filter settings in our Help Center. Available in all AmazingHiring accounts starting today!
Automated candidate recommendations
One of the first steps we are taking towards a fully automated sourcing process is bringing you precise and relevant candidate recommendations. Whether you need more candidates for the top of the funnel or feel like you have exhausted the talent pool, use AmazingHiring recommendations to connect with more great professionals.
Recommendations will be available in your folder – right after you add at least one profile. 
Switch the view mode to Recommendations and add more talent into the pipeline. Recommendations get updated once your folder is adjusted or a new candidate is added, so you'll always have access to the new stream of passive talent.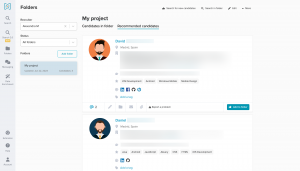 Have a selection of the best-fitting candidates? Build your look-alike pipeline with the best matching profiles. Easy and automated, your funnel will always be full of great professionals.
Signals on candidates More Likely to Respond
AmazingHiring has always focused on passive technical talent, knowing it's a powerful source for senior technical hires. But with a change in the market and constantly growing competition, we know we need to bring our clients additional signals to help them identify the best profiles and moments in time for efficient reach outs.
Presenting More Likely to Respond –  a brand new tag on the profiles and an in-built filter to help you quickly identify, collect and contact candidates looking for new opportunities.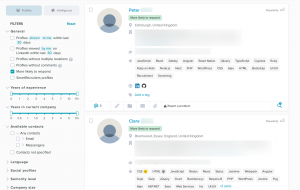 The filter analyses a complex set of factors:
Open to work status on LinkedIn

Keywords in the profile bio or description

Signals on growing social activity across 50+ networks we are aggregating
We have already tested the filter internally, comparing reply rates for simple email campaigns and reach outs to candidates More Likely to Respond. The outcomes were outstanding:
8/10 candidates respond to the recruiter's email

x1,5 more candidates are interested in a career opportunity presented

80% reply rate reached throughout the experiment (4000+ candidates contacted)
This filter will be a game-changer in the way recruiters build their pipelines and strategically prioritise candidate reach outs. The feature is available upon request, don't miss your chance to be one of the first ones to give it a run – leave your request here!
AmazingHiring is continuing its transformation with more features up for release this summer. Stay tuned, subscribing to our email newsletter.
80% of Tech candidates are passive.
Level up your outbound
sourcing strategy.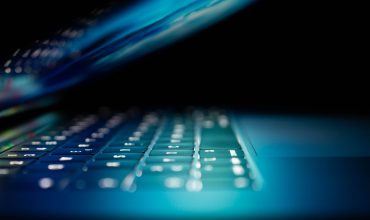 This article is written by Eugeniia Filipovich, a Technical Recruiter, Trainer and Manager with more than 6 years of experience who helped scale some of the most robust global tech sourcing teams at Ciklum, Epam, Sensor Tower and others. As a Recruitment and Sourcing Trainer, I am getting constant requests on how to improve the […]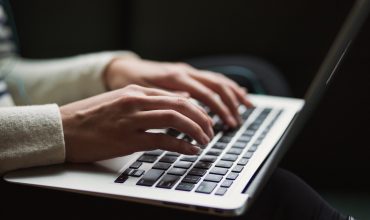 Technical recruitment is a dynamic industry, where needs and trends are constantly changing. AmazingHiring team has introduced new features to bring even more value to recruiters and sourcers and make user experience better and more efficient. Let's dive into them! Even more candidates to reach out to AmazingHiring database has expanded to include +24% profiles […]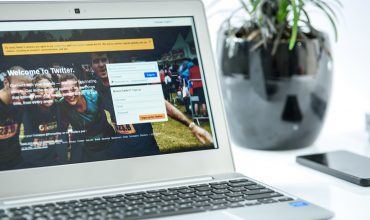 Why use Twitter for sourcing? The global talent shortage has never been as dramatic as it has been in the last 16 years. New roles are especially difficult to fill when it comes to the tech industry. Software developers, data engineers, and other tech specialists do not have to polish their resumes and actively seek […]

-->