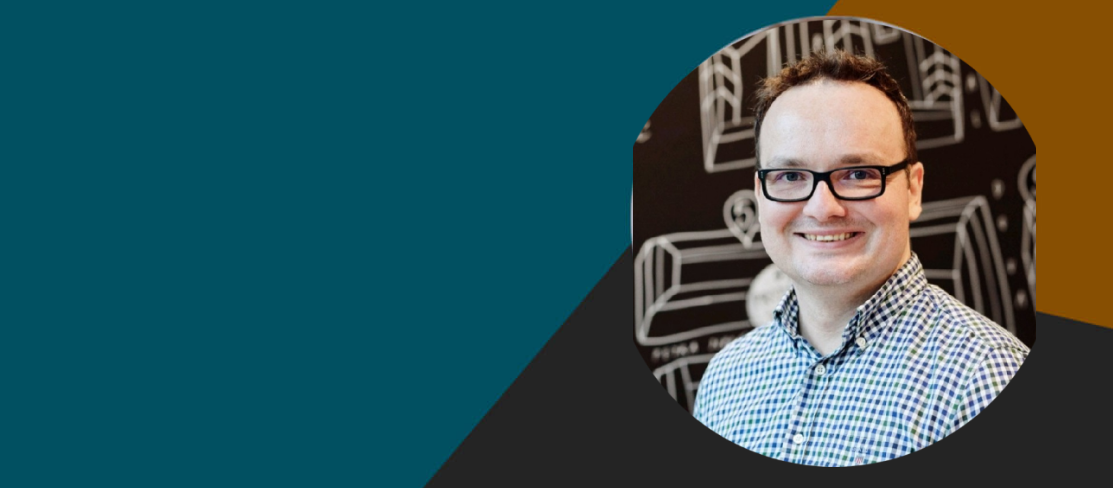 Sourcing Guru Interview: Jiri Herodek
Jiri Herodek is a tech-savvy IT Recruiter and Sourcer with 7+ years of experience in sourcing and recruitment across CEE and DACH region. We spoke with Jiri about the sourcing tools, his work routine, and what makes a sourcer a great professional in the world of digital technologies. 
Part 1. Recruiting Tools
What tools for sourcing do you regularly use and why?
– I use primarily AmazingHiring as a sourcing tool with its Chrome Extension. It saves me a lot of time, especially with AI sourcing feature and integration with Smartrecruiters that we use as our ATS/CRM. Amazinghiring provides a very comprehensive overview about the talent market and so that I can present my search results to our hiring managers and show them if our expectations or required profiles meet with the reality of the labor market.
When it comes to automation some of my tasks,  I use ZAPInfo that is extremely useful for data enrichment, scraping of information about candidates from various websites, finding email addresses & phone numbers and many more.
I use Calendly for scheduling calls with my candidates. I can send them a link and they book a suitable time for a call with me. It saves me a lot of time and it's great for candidate experience.
Regarding writing emails and messaging I use AutoTextExpander. You can define a shortcut for each from your messages. If you want to type a message you just write a shortcut and your message will pop up. Again it's very useful because you don't need to write repeating messages over and over again.
Whenever I need to run some OSINT searches I use SEARCH Investigative and Forensic Toolbar. You can search for candidates on various websites like Pipl, Spokeo but also run your searches on social networks and many other sources.
What is the best way to source in social media?
–  Start with the social network that provides a wealth of relevant information about candidates. Each of us has a slightly different recipe for our success. Here is mine.
I usually start with Linkedin. Before starting contacting candidates I run my search and check out the Search insights to see more information about my search results like companies, universities, cities, etc. Then I choose the most relevant candidates by the precise boolean strings. After I approach all candidates that meet my criteria 100%, I start removing keywords from my string that are not so important.
I have also some tips for you. Try to check out the last page of your search results and so-called indirect search ("similar profiles"). These two approaches work well in LIR.
I also run my search in Amazinghiring and filter people who are not found on Linkedin. Once I deplete all of the options I return to the beginning and try to think about the role from a different perspective to find more sources of candidates. 
Do you advertise your positions on job boards?
– I advertise our roles only on our career site and on LinkedIn. It works well for non-IT roles.   
Part 2. Recruiting Strategy
How do you start sourcing for countries you know very little about?
– I start by collecting information about the country (demography, differences among regions, unemployment rate). Then I go to check companies, skill sets, job titles, salaries. For this purpose, I use Indeed.com where you can have an overview of the companies, salaries, job titles, etc. You can combine if with LinkedIn, especially with the feature Linkedin Search insights.
I also use sites like Expatistan or Numbeo when it comes to the cost of living or finding information about salary comparisons. Sometimes, I just use Google to find some local salary surveys and information about the labor market.
How do you estimate match on soft skills/competences/company fit on the sourcing stage? 
– Sometimes it is very difficult to estimate the company fit. There are plenty of candidates who don't have so much information on their profiles and sometimes it's a "blind spot" to approach them but it's worth a try.
In every company where I have been working at I was checking former companies where most of our employees worked. It takes a while to collect this information but you can get some information from discussions with hiring managers, employees, conversations with candidates. It's important to have as much information as possible before the engagement phase. You should get to the phase where you will know that for example "A candidate with the values XYZ from a Saas-start-up would be the best option" Of course this should not be your mantra. But it can help you.
How much time does it take you to realize that a given candidate is not the right recruitment lead?
– Most of the candidates whom I screen are rejected after the phone interview because either their expectations and experience are not aligned with the position or vice versa. The 2nd stage is the technical interview. Even though we have candidates' Github profiles or sample of their code its quite common that they don't pass the technical interview.
What sourcing techniques do you find to be the most effective?
– I believe that sourcing through social networks is still the most effective.
What does sourcing mean today and how do you do it?  
– Sourcing is getting more and more automated.  Today I don't spend so much time on finding candidates compared to 7 years ago. With tools like AmazingHiring and its AI sourcing feature, I can spend more time on engaging talents rather than on sourcing. I also have time to upskill myself with data visualization and data analytics that I am passionate about.
What's your preferred source of 'cold' candidate outreach – email, Linkedin, text message?  
– I prefer InMail even though the response rate has dropped during the last couple of years. Regarding the candidates who are my 1st connection on LinkedIn, I write them an ordinary message on Linkedin.
Do you reject your candidates via phone or by email?
– Whenever we have a candidate on the F2F interview I always call them with the feedback.
What is the most correct approach when you have to work on a tech role that you have never sourced before?
– I always try to go through the role and try to understand it completely. If there are any aspects that I don't understand I always ask a hiring manager. It's also important to come up with the concrete questions and ideal candidate profiles on the first meeting with the hiring managers.
Part 3. Work Routine
How do you schedule your week?
– Every Friday I check the current state of each role. I focus on the pipeline, how many pre-screenings I have had during the week and how many pre-screenings are booked for the next week. The same is with the on-site interviews. This helps me to keep the balance.
How much time do you reserve yourself to do the sourcing for an average mid-level developer?
– I recruit mostly mid-level and senior roles and spend 10 hours on sourcing per week or sometimes more depending on the pipeline and the number of requirements. When I was working in the agency it used to be around 25 hours.
Do you respond to every person who sends you a message on Linkedin?
– Yes, it's our job:-) Even if I don't have a position right now it may change. Moreover, I am lucky that don't receive so much spam.
Part 4: Self-development
What separates the average/good/great sourcers?
– Primarily, I would say that primarily personal traits like curiosity, hunger for self-development and desire to be better in each aspect.
 Secondly, you have to be tech-savvy, good communicator, good marketer, good salesman/saleswoman, emphatic, partially psychologist. Not so many people possess these skills altogether. I call this talent. 
How do you gain IT-related knowledge?
– I take various courses on Udemy, watch Youtube videos, learn to code in python, speak a lot with our hiring managers and developers.
What is your biggest piece of advice for teams new to the "digital world" of recruiting?
– "Try to learn something new every day".
Ready to start sourcing IT candidates?
AmazingHiring is an AI-based aggregator to source passive IT candidates across the web. It finds people profiles from 50+ networks like GitHub, StackOverflow, Facebook, Kaggle, etc. and provides recruiters with candidates' professional background, contacts, social footprint.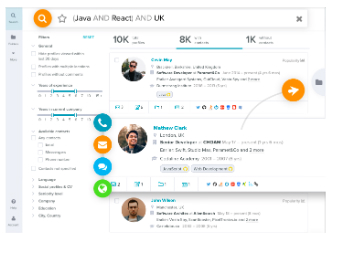 Book free demo
Join the AmazingHiring Sourcing Community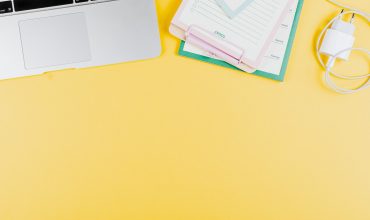 The pandemic brought a lot of challenges to the companies as well as to the HR professionals. Almost every company has faced a huge shortage of staff due to several lockdowns, and now when the situation is getting better, recruiters are responsible for filling  an enormous amount of positions. This is where recruitment marketing automation […]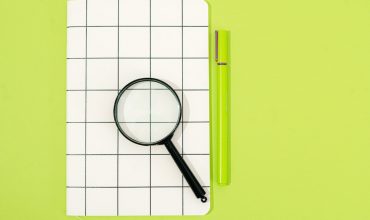 It is no secret that most recruiters source candidates only on LinkedIn. Some of them use Boolean to find professionals who do not update or do not even have their social profiles at all. The next step forward here is to use metasearch engines to cover more sources and, thus, get more results. Metasearch Engines […]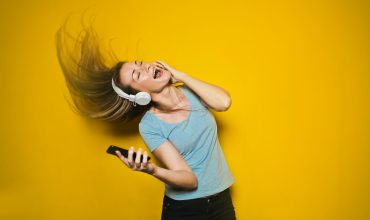 This article is written by our friends EvoTalents. Working in IT recruiting is like riding a tightrope while juggling. Every year, companies raise their bar for employees while the talent market doesn't keep up with their requirements. What's left for recruiters is to find patience and ingenuity to find "those" candidates. Here at EvoTalents, we […]