With more people working from home than ever before, finding and retaining talented remote employees is a new challenge for companies across the world. To help you get it right, here's a guide on how to source the right remote employees for your business and hang on to their services for the long term.
Hiring remote employees
Millions of workers have recently experienced the benefits of remote work and many are reluctant to go back to the office as a result. In response, forward-thinking companies are redefining their hiring strategies by considering remote work as an option. 
With proximity to the office being taken out of the picture, hiring remote employees literally opens up a world of opportunities. In theory, it should also be easier to find employees from a bigger pool. In practice, however, attracting remote employees to your open roles comes with unique challenges. Don't worry, there are a number of things you can do to improve your chances of success.
Build your employer brand online
Candidates in close proximity to where your business is based may already be aware of your business's reputation. When you're hiring remotely, candidates will be judging you based on your online presence. 
Ensuring you have a careers page on your website and social media accounts that showcase your company's culture and approach to remote working is crucial for giving prospective candidates a great first impression.
Source talented remote workers from the right place
Getting your employer brand right is important but you can't always rely on candidates to come to you. In order to hire remote employees you'll also have to source them, but where do you begin to look? AmazingHiring enables you to source candidates from over 50 networks giving you access to an enormous pool of talent and the opportunity to hone in on the skills you need to find. Find out more about how Amazing Hiring helps you to source the right candidates.
Interview for remote skills
Remote work requires unique skills and you should build your interview process around these to get a feel for how well candidates would perform in the role. Setting tasks for candidates to complete asynchronously will not only give you an idea of the candidates' skill level but also an idea of how comfortable they are working in this way. It's also a good idea to let your existing team members have a video call with the candidates to give you valuable feedback on how well they would fit in with the team.
Open up the world with the right tools
Hiring remote workers who are in the same country as your business's operational base is relatively simple and you may be reluctant to look elsewhere due to legal and compliance complexities. Oyster's global HR platform solves that problem for you by automating compliance in over 180 countries and enabling you to manage global hiring, onboarding, payroll, and HR with ease. Find out more about how Oyster makes hiring talented employees in foreign countries simple. 
Retaining remote employees
Once you have great people working for you, you need to keep them! Keeping remote workers engaged and happy is a different challenge in a shared workspace and there are a number of things you should do in order to increase the likelihood of keeping your employees long-term.
Create a comprehensive onboarding process
As mentioned above, remote work requires unique skills and you should have assessed these already in the hiring process. No two companies with remote teams work in the same way, so it's essential to ensure that all your new employees become familiar with your teams' way of working to ensure everyone is able to work well together as a team.
If you're looking for a way to get your team to master the skills required for remote working, check out Oyster Academy.
Invest in technology
In order to keep remote employees engaged they have to be connected. Think about how the equipment you would have in a shared workspace differs for your remote employees. They'll all have different setups and varying abilities to connect remotely.
Setting a standard for equipment — like ensuring they have a laptop, monitor, desk, and chair — will create a level playing field where all your employees are able to connect. Ensuring everyone has the right tools to communicate both synchronously, like Zoom, or asynchronously, like Slack, is also a must. In your onboarding you should also make sure every new employee learns how to use these tools.
Make space for social interaction
There's no reason why working remotely should make your employees feel more isolated than in a shared workspace. It might take a little bit of effort to ensure the team is interacting on a social level regularly but this is easily done. 
Setting aside time for social calls, splitting groups into breakout rooms if a meeting finishes early, and arranging social activities are all good ways to get your team bonding. The more social bonds your employees create at work the less likely they'll be to look for another job.
Dedicate time to learning and development
Every business wants ambitious employees, but ambitious employees will want to develop their skills at work constantly with a view to career progression. Your company may already have processes in place to accommodate this, but with remote employees development can present a different challenge.
For a remote team, your learning and development plans might need to be able to span time zones, cultures, and roles in order to foster cohesion, encourage progress, and remove barriers between people. Check out this guide on upskilling for remote employees for some ideas on how to create a learning and development system for your remote team.
Embrace the challenge of hiring remotely and reap the rewards
The opportunity remote hiring presents for creating a talented workforce that spans the globe is an exciting prospect for any business. With the technology for hiring and retaining remote workers becoming more advanced by the day, and if you put the right processes in place, you can open up a world of talent and source the best employees to fill the skills gap in your business.
Try AmazingHiring to source candidates 5 times faster.
Sign up to receive
access to the trial
Join the AmazingHiring Sourcing Community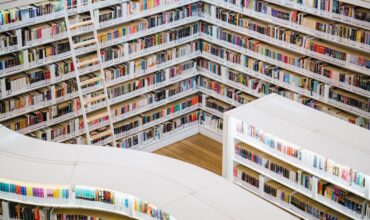 In this blog post, we have gathered a list of books for recruiters, HRs, and anyone interested in building the company culture and work relationships. We hope you will find it useful. Enjoy the reading! Books that Every Recruiter Should Read Lou Adler's Books As a recruiter, you must have heard Lou Adler's name a […]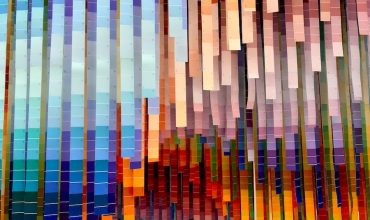 Diversity and inclusion in the workplace bring many benefits and opportunities to the company. Implementing the Diversity, Equity, and Inclusion (DEI) strategy will help to build top teams with diverse talent that will push a company to more success.  Studies have shown that companies with diverse teams have higher financial returns. Moreover, diverse companies are […]
This is Part 1 of the Amazing Hiring's "Guide for Building and Scaling Sourcing in Fast-Paced Organizations". Here, we take a deep dive into aspects of building a sourcing function in your company and persuading your stakeholders to make solid strategic decisions and efficiently allocate budgets. You may find the full list of topics we […]

-->