How to Source Tech Candidates with AmazingHiring Extension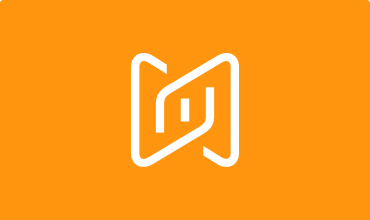 AmazingHiring Chrome Extension is a professional sourcing tool that finds tech specialists' social media profiles, contacts, and information about their professional background with one click.
Profiles found: front-end developers, back-end developers, IOS, Android, data scientists, QA engineers, UI/UX designers, DevOps and tech specialists.
Let us take a look at the AmazingHiring extension features in details.
Here's what it helps recruiters and sources to do:
1. Find IT Talents' Social Media Accounts
The Extension indexes GitHub, Stack Overflow, Kaggle, Dribbble, Behance, Google+, Rubygems, Quora, Slideshare, Facebook, Twitter, and more than 40 other professional and social networks.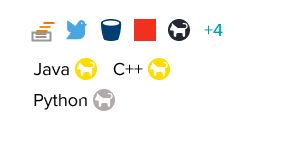 You can easily review the whole footprint of the candidate in social media getting more knowledge about them and their activity in professional communities.  
2. Get information about the prospect's current job and location
AmazingHiring plugin provides you with information about the candidate's current location and position, which are the best starting points for a recruiter to review the prospect's profile.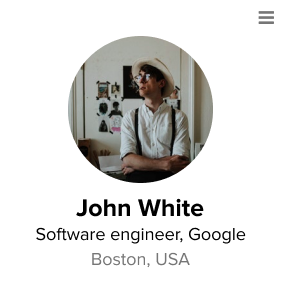 3. Get access to the candidate's direct contacts
The plugin gives you access to candidates' publicly available contacts including phone numbers and emails (if you have search feature).

4. Integrate the Extension with any ATS
AmazingHiring enables you to find a candidate's full profile by their email address on any website or ATS, just highlight the email and choose "search by email in AH" in the right-click menu. Let's see how it works:

In the ATS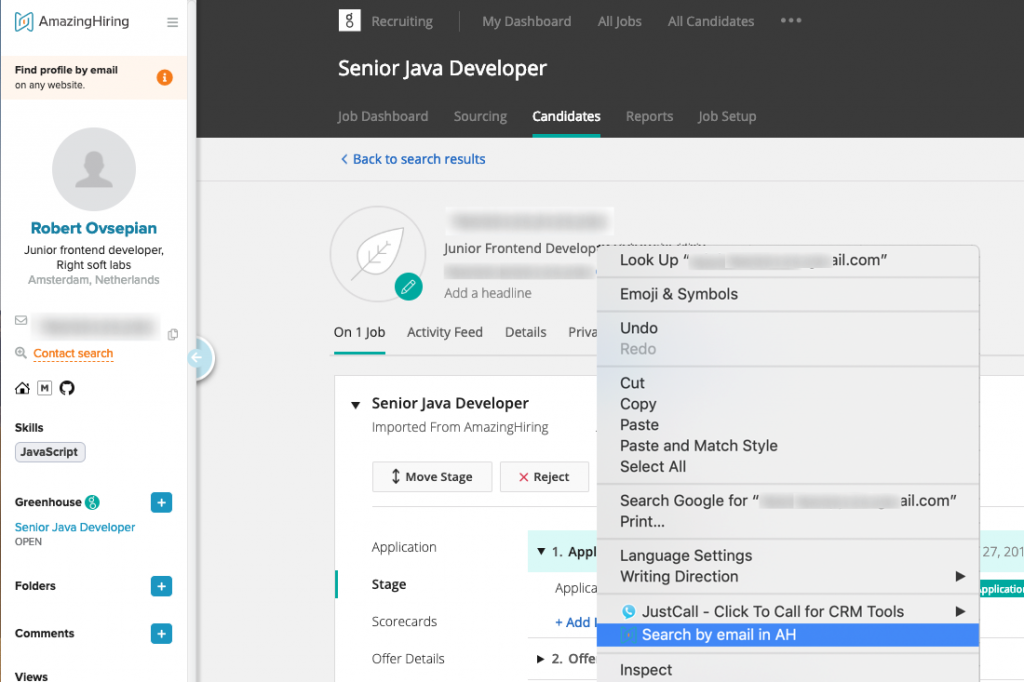 In Google Spreadsheets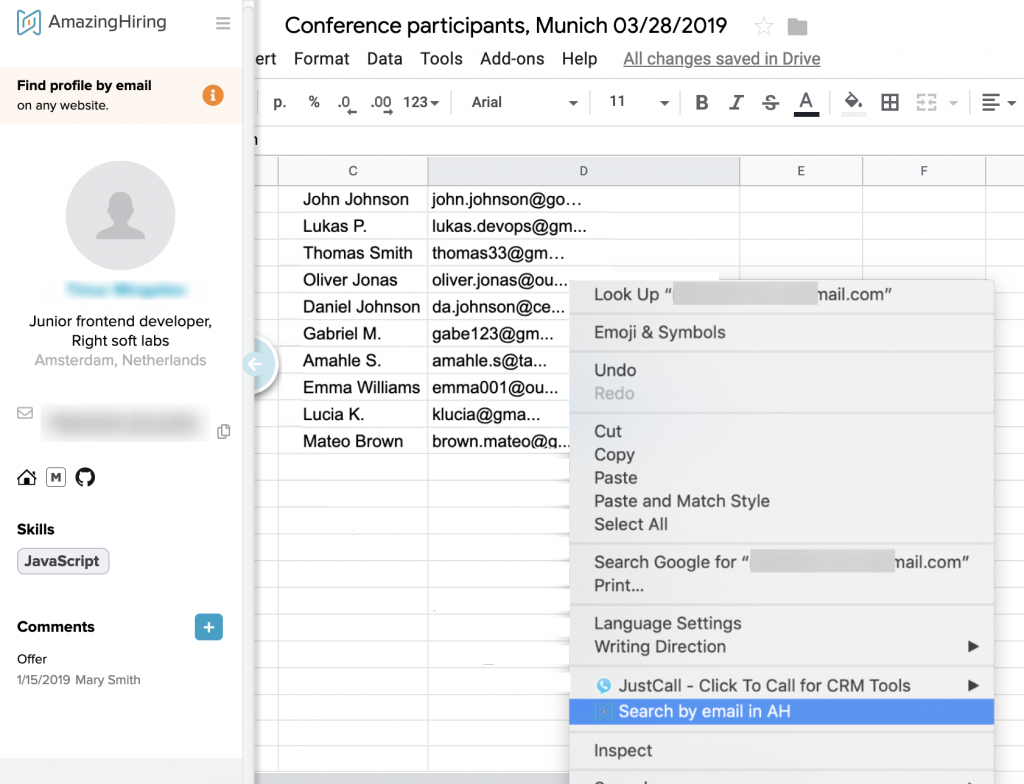 On Facebook
5. Manage the prospects right in the Extension
Manage the best prospects easily by grouping them into vacancy folders. Add comments or view them in candidates' profiles or see your colleagues' comments.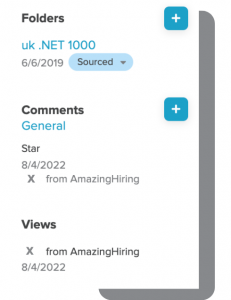 AmazingHiring extension as an add-on to the AmazingHiring platform. You may need to request access to the platform to see the extension functionality in full power.
Otherwise, install AmazingHiring Extension with limited functionality. It is free and will never stop working when you need it.
80% of Tech candidates are passive.
Level up your outbound
sourcing strategy.
Ready to start sourcing IT candidates?
AmazingHiring is an AI-based solution for tech recruiters to source passive IT candidates across the web. It aggregates IT profiles from 50+ networks like GitHub, Stackoverflow, Facebook, Kaggle, etc. using Boolean operators, and provide recruiters with candidates' professional background, contacts, skills. 
AmazingHiring empowers recruiters to double their pipeline and improve their sourcing metrics.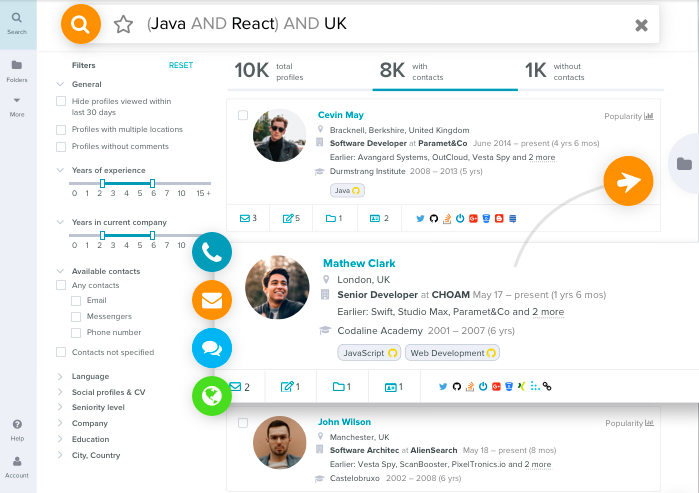 Book free demo
#1 Playbook: The Ultimate Guide to Sourcing on Social Media
Subscribe to AmazingHiring's sourcing newsletter and get the #1 Playbook: The Ultimate Guide to Sourcing on Social Media
Unsubscribe at any time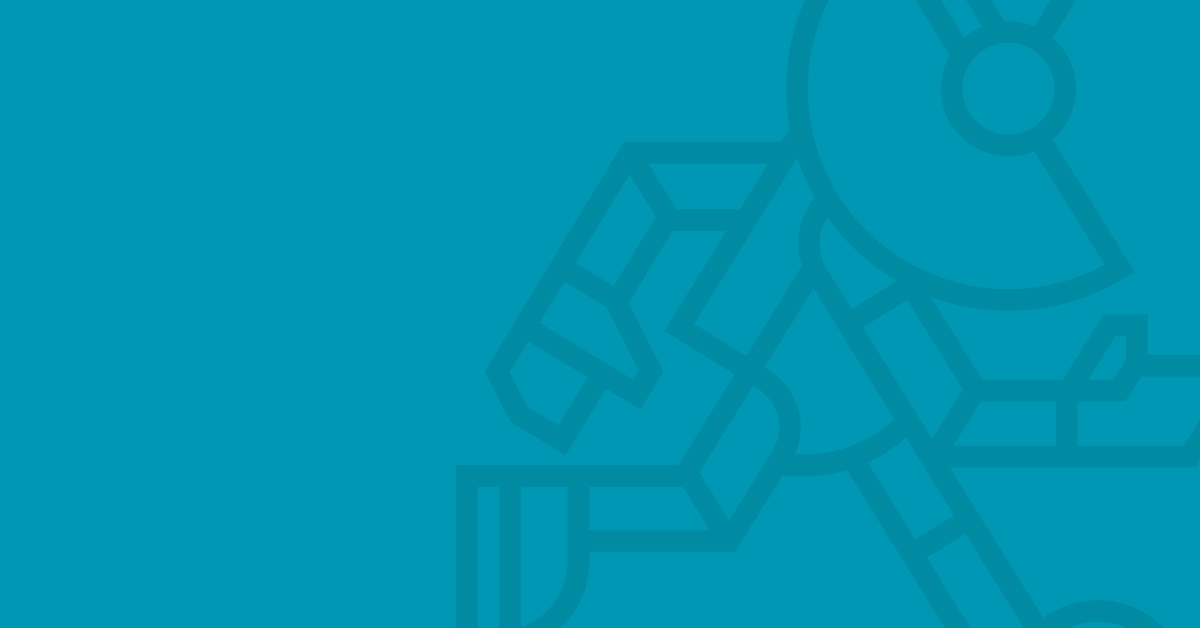 In this playbook, we speak about sourcing techniques and hacks for different social networks where you can find developers, software engineers, UX designers, DevOps, etc. Our experts share their step-by-step guide on how to build boolean searches and how to filter candidates. The playbook will be useful to recruiters who: want to make the most […]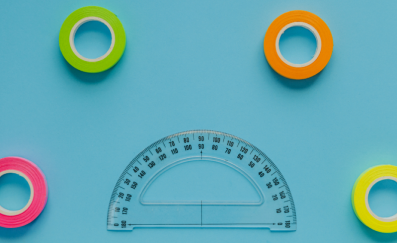 Disclaimer: The article is created based on materials provided by Yves Greijn, Lead Engineering Sourcer (ex-QuantumBlack, now Miro), Neha Naik, CEO of recruitgyan.com, and Monika Nemcova (AIHR, ex-Content Marketer from harver.com) How do you measure your recruiting success? We have prepared an ultimate list of recruiting & sourcing metrics to be checked regularly. All metrics formulas can […]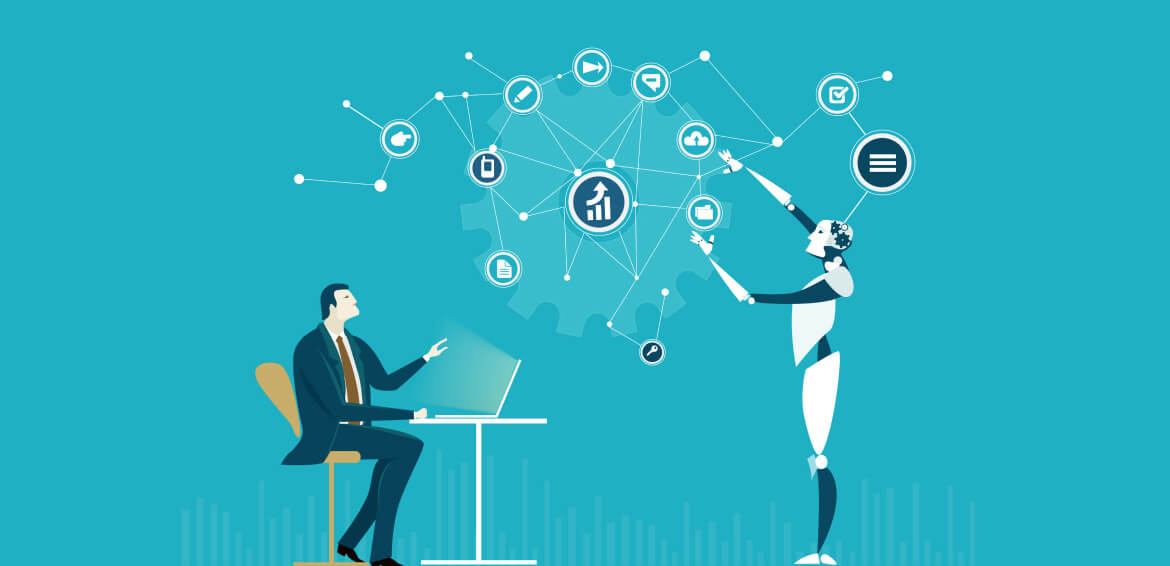 What Does AI Recruiting Mean? Adding AI to recruiting is a prospective practice of implementing artificial intelligence technology, like ML (Machine Learning) or complex algorithms of prediction, in order to enhance the hiring process and fill the open roles faster. With the variety of AI tools available, recruiters now can effectively utilize their time and […]

-->