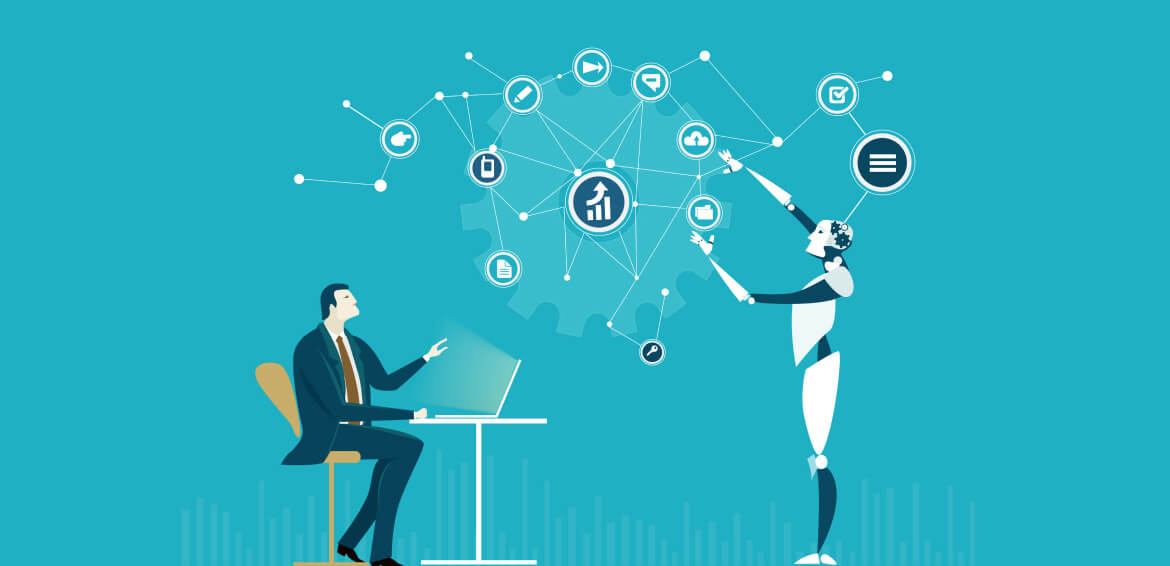 AI-Powered Automated Sourcing Solution
Hi, AmazingHiring fans,
It's our pleasure to share that we have just rolled out the latest update of our sourcing tool. We implemented powerful AI-sourcing based on the machine learning algorithms. You can find the right candidates even faster now with our new AI cutting edge technology.
AI-Sourcing of Technical Candidates
For months we have been improving our algorithms and taught our AI-platform to automatically identify the most relevant potential candidates by evaluating their professional experience and knowledge.
This new AI-solution will significantly lower the time to fill that recruiting teams need and will save money for their businesses.
How It Works
Our AI-sourcing solution is fully automated and can single out candidates' main technical skill and current professional competency. You do not need to spend time on a manual search anymore. You can rely on our AI-technology that will find and build a pipeline list of the most relevant profiles for the role you are trying to fill.
No more manual search, you choose the core skill or specialization from the list and our AI will take care of everything else.
Based on the big data analysis, AmazingHiring AI will sort and rank candidates and how they are fit for an open position across several attributes, including job title, work experience, skills, candidate's activity in professional communities.
As a result, you get a highly targeted search query and avoid screening hundreds of candidate profiles.
"AmazingHiring AI is aimed to revolutionize the recruitment practice and get rid of the manual sourcing" says Yulia Kuzmane, AmazingHiring Director of Sales & Customer Success.
"AI-sourcing reflects our vision on the future of our industry: recruiters can rely on artificial intelligence in analyzing big data and provide humans with the best data sets – thus automatically giving us much needed time for value adding activities" added Yulia.
Based on our Beta test, our AI automated sourcing saves up to 45% of the time spent on sourcing compared to traditional manual sourcing.
Are you ready to save time and double your pipeline? Try our AI sourcing solution!
Ready to start sourcing IT candidates?
AmazingHiring is an AI-based aggregator to source passive IT candidates across the web. It finds people profiles from 50+ networks like GitHub, StackOverflow, Facebook, Kaggle, etc. and provides recruiters with candidates' professional background, contacts, social footprint.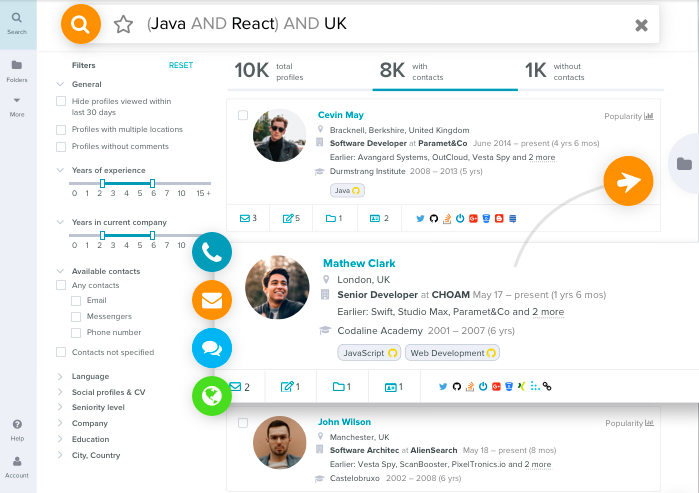 Book free demo
Join the AmazingHiring Sourcing Community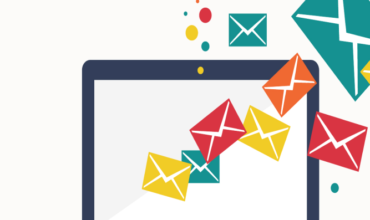 Dear AmazingHiring fans,  We are happy to announce a new AmazingHiring solution that helps you save time on the candidate engagement better than your ATS can do.  AmazingHiring allows you to immediately interact with the relevant candidates with the highly targeted personalized messages, create the follow-up sequences, and track your outreach metrics.  Let's dig deeper […]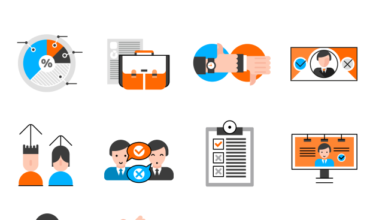 Let's face it. Job boards suck. In 2020, there is a zero chance that top engineers will pay attention to your job listings unless you are a tech giant like Google or Facebook. Startups and even established, yet not-so-famous companies can implement the smart recruiting approach to compete for top tech talent.  But how to […]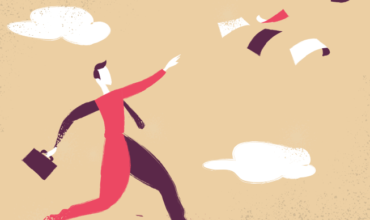 It's quite obvious that following-up your candidates is a must-have for every competent recruiter. Not only after the interview is finished, but on each stage of the recruitment process. The most intriguing thing here is how to follow them up to get responses and, preferably, positive ones. AmazingHiring team has been working with tech candidates […]