If an HR pro could take any Hollywood director's seat, their first blockbuster ever would be "Harry Recruiter and the Sorcerer's… pardon, the Sourcer's Tool" (well, we all know the plot). Having no such option, we still have a chance to be impressed learning useful things from real HR heroes.
A good place to meet them, as many influencers agree, is SourceCon — one of talent acquisition's biggest events. This year, on September 21-23, it connected 700+ professionals to share their best practices in a friendly, informal atmosphere. According to the facilitators' team, everyone was doing "sourcing magic" these days, getting "tips and tricks from experts in the field". So, HR magicians found solutions to their sourcing struggles, and our duty is to tell you some "sourcery" too.
Well, recruitiarmus, then!
The Chamber of Secrets Opened
SourceCon starting keynote session, The State of Sourcing in 2016, had set the first day's path. It revealed some great metrics and results from this year's annual sourcing survey providing "deep insights into current and future challenges and opportunities for sourcers across the globe." The next speaker was Kathryn Minshew, CEO, and Co-founder of The Muse, with her "purple squirrel": she told recruiters to think outside of the box and accelerate time-to-fill with best-fit candidates.
Together with Weird Science of Indeed and Missteps, Metrics and Methods of GitHub, Jenny DeVaughn (ADP) offered everyone to learn from her mistakes and use her strategies for employment branding, digital, mobile, and social media. It took 15 years for her to grow from a temporary receptionist of a third-party staffing agency into ADP's senior director who informs and engages over 50,000 associates.
Identification Magic
Indeed's Executive Sourcer, Kerri Mills, brought us Six Secrets to Sourcing Like a Grandmaster. Here are some tips for you to find the best candidates:
And Megan Calimbas, National Sourcing Manager, PwC, gives a fundamentals track of Avoiding Search Failure. According to her, it will help to build a strong foundation by mapping out your strategy as soon as the job description hits your bench.
Gurprit Bhambra of Allegis Global Solutions knows everything about market maps. So, here are some secrets of successful market mapping plus practical tips you can take away to start building your own success.
"Be the true detective! As a sourcer, you're in a great position to master this important skill set,"two other speakers (of State Street Corporation and HEB) say within their Competitive Intelligence topic describing some free and paid tools used by top sourcers and CI experts to extract worthy intel.
To be a detective? Praiseworthy efforts, two more sourcer fellows (Chris Herron, Indeed, and Holly Mallowes, iTek) respond. But it's reasonable to learn some letters from the Alphabet Corp. first: say, G — Google search. So, learn how to quickly and easily identify top talent for free, target relevant websites using X-Ray Search, and discover the power of Google Images in talent sourcing.
And finally, we unfold The Magic of Excel from HEB and Hewlett Packard. Arron Daniels and Cyndy Davis give you a chance to build a dynamic CRM and Applicant Tracking System with free or your currently owned software.
Engagement Sorcery
Jason Vogel, Sourcing Manager, PwC, argues: "Tools don't recruit, People do." Offering to care about people, he reveals the latest technologies and sourcing tools out there to find candidates, their phone numbers, and email addresses.
Natalie Dunphy of Sears Holdings Company takes a bit more control: "Don't let your candidates dismiss the life-changing opportunity you're attempting to present. By anticipating their motives and commanding the attention of your candidates, we learn to deflect any attempts to put off your conversation."
So, what if Your Messaging Strategy Isn't Working? Here comes Mike Chuidian, Senior Talent Sourcer, Sears Holdings Corporation, whose magic will turn your fails into a warm and very engaging strategy to finally and really (!) get those guys to respond.
Generally, a response rate and good messaging were SourceCon 2016 key topics. No wonder why #FightSpam: Not Just a Catchy Hashtag session was so popular. As its speakers said, certain technologies and platforms made it easy for us to bulk message, and many recruiters are sending hundreds of the exact same template messages every day, while bad messaging impacts the candidate experience, your employer brand, you, and your company's reputation, your ability to attract candidates, and much more.
If you're still seeking some magic sourcing tools, look at candidate career problems. Shannon Anderson of Recruiting Toolbox states them to be your talent opportunity. She shares her three-step framework and methodology for uncovering the root motivators that drive candidate career decisions and magnetically attract them to your employment brand and your jobs.
And for the most adventurous, Angela Bortolussi (Recruiting Social) tells how to source on Slack. Yes, it's possible and even more — it's very effective!
Leadership & Strategy Spells
Craig Fisher of CA Technologies offers the methodology to give your sourcers all tools and training so they could come out from the shadows and become candidate attraction magnets.
While Sodexo tells how they collect and use impact data to influence organizational leaders and drive a strong hiring outcome, the SourceCon hosts of ERE Media fill their Leadership Think Tank in an open sharing session of big sourcing issues facing leadership and their practical outcome.
Marketing & Branding Invocation
And again, there's no real magic without good old spirits of Leads and Replies (Response). To bring them, Dana Meyer, Manager (ManpowerGroup Solutions RPO) tells to put a marketing spell on every recruiter: "The problem with email marketing in recruitment is that usually a recruiter…not a marketer… creates the email. Few recruiters are ever taught email marketing concepts, tactics, and strategies, which results in poor email performance metrics, and inevitably, a lack of confidence in this communication medium. You need to learn how to be a better email marketer before you're ready to jump into your next strategy."
Meanwhile, Paul DeBettignies, Principal of Minnesota Headhunter, says that unicorns exist, and offers you to raise one — "One that yields a 90%+ reply rate from candidates, multiple first page Google search results for industry keywords including LinkedIn and Twitter profiles and 80+ local, regional and national interviews on HR, Recruiter, jobs, Social Media and economic interviews."
Marvin Smith of Lockheed Martin sells much more simple things. He calls it Talent Sourcing in the Digital Era: 4 Marketing Hacks That Will Up Your Game, and it even includes… "nurturing talent by stealing (legally) other people's content":
… and Something More
There's no real magic without innovation, so SourceCon organizers made Innovation Labs: a lot of demo technology tools and systems for sourcers to hunt, find and manage talent. For practice geeks there were also Round Table discussions of any kind: Search Engines & Search Strings, Sourcing Tools, Email Personalization, Facebook & LinkedIn Sourcing, Basic Boolean… actually, Dean Da Costa with his sourcing tools was extremely popular — and he seemed to stay there forever answering people's questions but his laptop uncharged battery saved him all of a sudden 😉
On the first night, there was also a SourceCon Hackathon, "part sourcing lab, part game show, part sourcing contest". As for the latter, it was based around a real-world sourcing challenge and featured any sourcing method that participants wanted to use. The tasks weren't easy, and the winner Kevin Brinkman, a Talent Partner at Gitty Inc., said the whole experience left him thrilled and exhausted. Nevertheless, the prize was as cool as promised: Kevin got Samsung Gear VR, a virtual reality headset.
So, every SourceCon minute was really great — the only pity was the absence of Irina Shamaeva (BrainGain, Boolean Strings) but she did her fairy magic at Sourcing Summit after soon. To top it all, we only say that today's sourcer can use a lot of savvy online marketing and sales digital tools — not to feel lame in their old school ineffective "reaching out", and to get dramatically different results. The only thing you need is to pick up some digital "magic components" just for your special needs — and you're free to try the best ones like AmazingHiring right now.
80% of Tech candidates are passive.
Level up your outbound
sourcing strategy.
#1 Playbook: The Ultimate Guide to Sourcing on Social Media
Subscribe to AmazingHiring's sourcing newsletter and get the #1 Playbook: The Ultimate Guide to Sourcing on Social Media
Unsubscribe at any time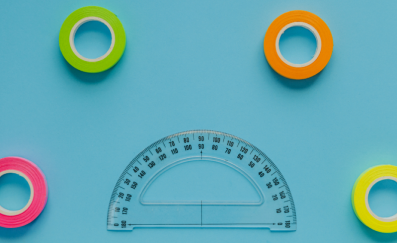 Disclaimer: The article is created based on materials provided by Yves Greijn, Lead Engineering Sourcer (ex-QuantumBlack, now Miro), Neha Naik, CEO of recruitgyan.com, and Monika Nemcova (AIHR, ex-Content Marketer from harver.com) How do you measure your recruiting success? We have prepared an ultimate list of recruiting & sourcing metrics to be checked regularly. All metrics formulas can […]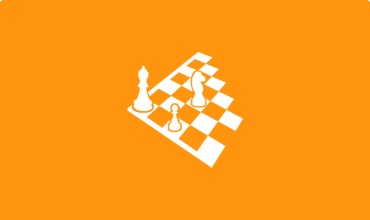 There are two types of employees. The first kind shows up to work late, doesn't put any effort, and waits impatiently for the clock to turn 5:00 p.m. so they can leave the office. The second type is the employees who show up on time, are enthusiastic about their job, and are engaged in their […]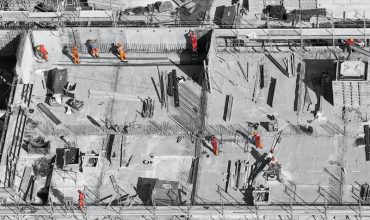 This article is a part of our Guide for Building and Scaling Sourcing in Fast-Paced Organizations. We've already covered "The first signs you need a sourcing team" and "In-house vs. Agency" topics. Check those out!  We've invited James Mottram, Lead talent acquisition and research partner at Elements Talent Consultancy, currently embedded at Monzo Bank, to […]

-->