In February, our friends and colleagues from the GMS recruiting agency Alex Isaev and Mary Klimof visited the most famous sourcing conference SourceCon in Las Vegas.
They told us the most memorable things about this trip and shared their thoughts on why it is worth attending.
The atmosphere, the best presentations, and the current trends in the sourcing community — all in the article. Let's go!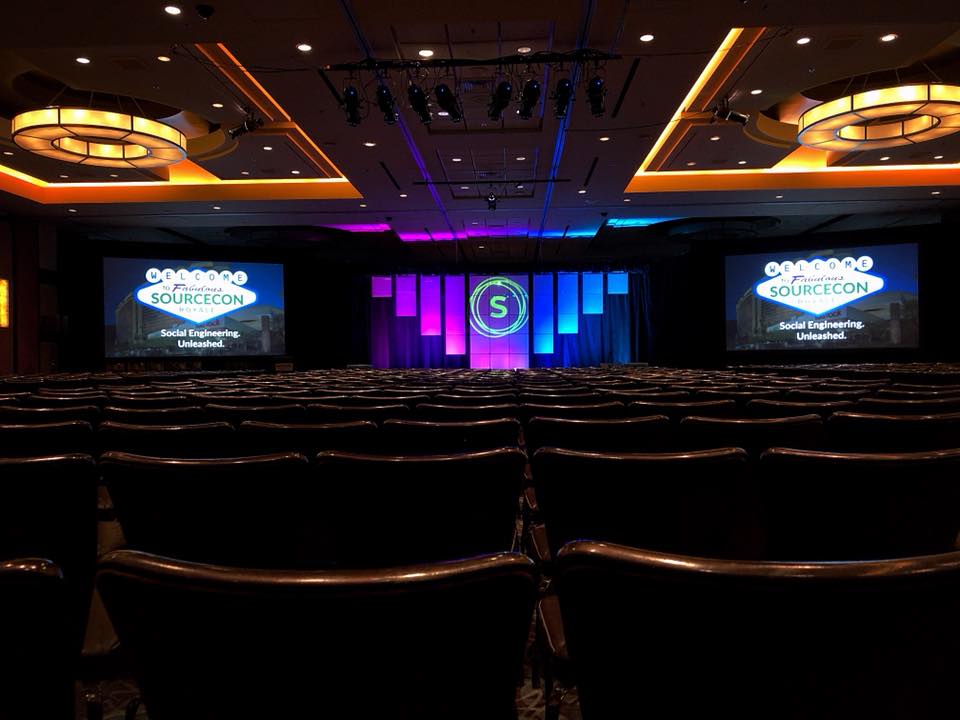 Atmosphere and organization
By all means, the scale of the conference is impressive. It felt like there were about a thousand participants. At the same time, there was an atmosphere of unity and friendliness. Everybody was very open and emotional. We were given SourceCon Newbie badges and the thought leaders all but hugged us as a greeting, giving advice on which events to attend and whom to get introduced to.
And on the one hand, you feel like you're part of a big open community, and on the other hand, you understand that this kind of belonging is a privilege.
Speaking of the organization, it felt as if we were at a TED Talks conference 🙂 The speakers behaved very freely on the stage, almost like rock stars, but the content of their reports was always relevant and interesting.
We were a little surprised that there were few questions from the audience to the speakers. As usual, only the most active participants asked them. But all the questions were welcomed, and none of them was left unanswered.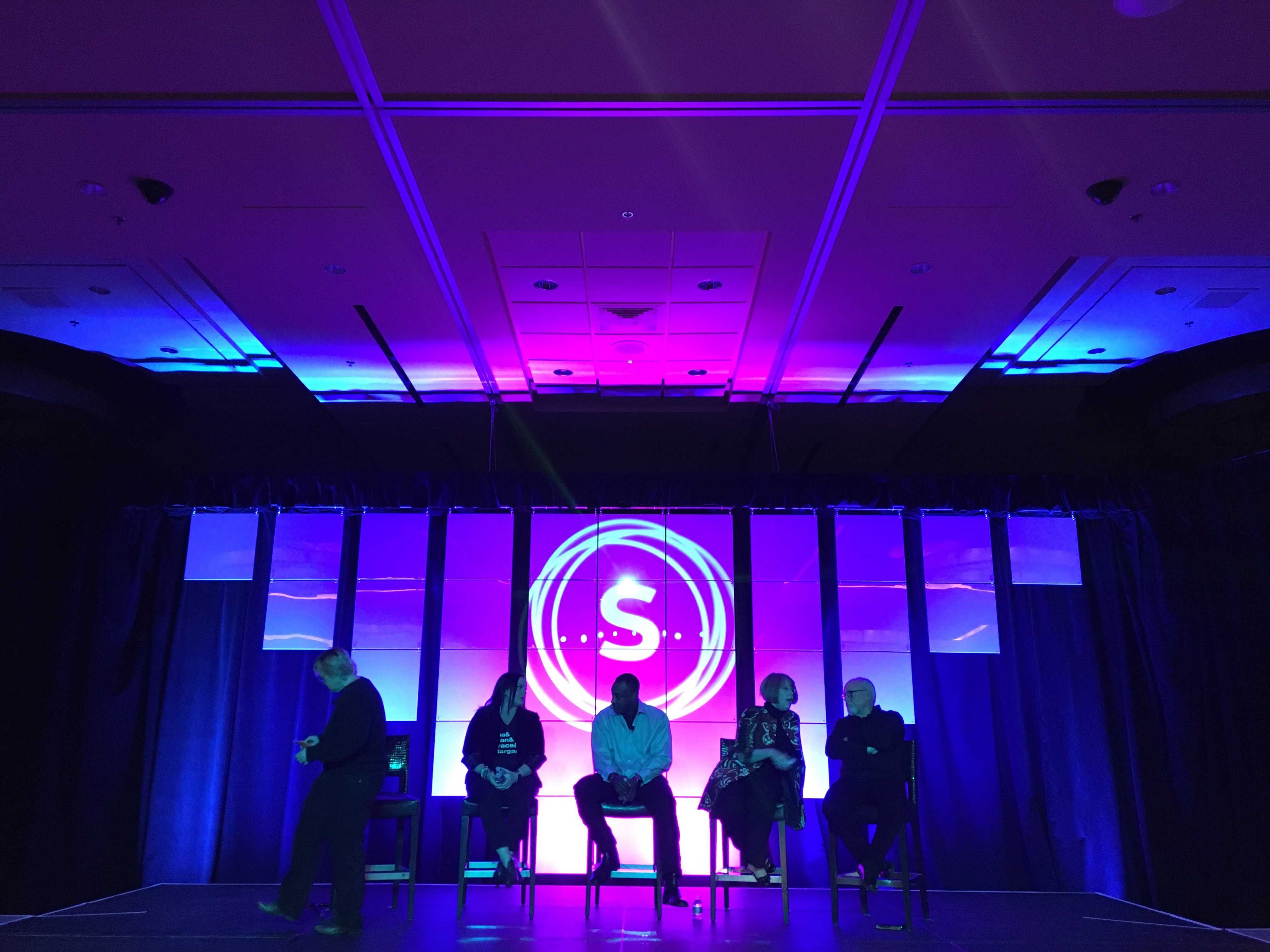 Networking
The first event we took part in was a workshop called "Peer to Peer". We had to discuss a current recruiting and sourcing problem with random participants. This was rather stressful. At first, we felt like we had landed on another planet. Surprisingly, we managed to find common ground with our peers quite quickly, while speaking about different tools and approaches to sourcing. All in all, it was pretty easy to hit it off with any of the participants.
The community talk format is very popular at SourceCon. There was a whole section where you could move around the tables holding discussions on different topics. You have to change the table every 45 minutes. But this time period was not nearly enough, so we chose the most interesting topics for us and plunged into them.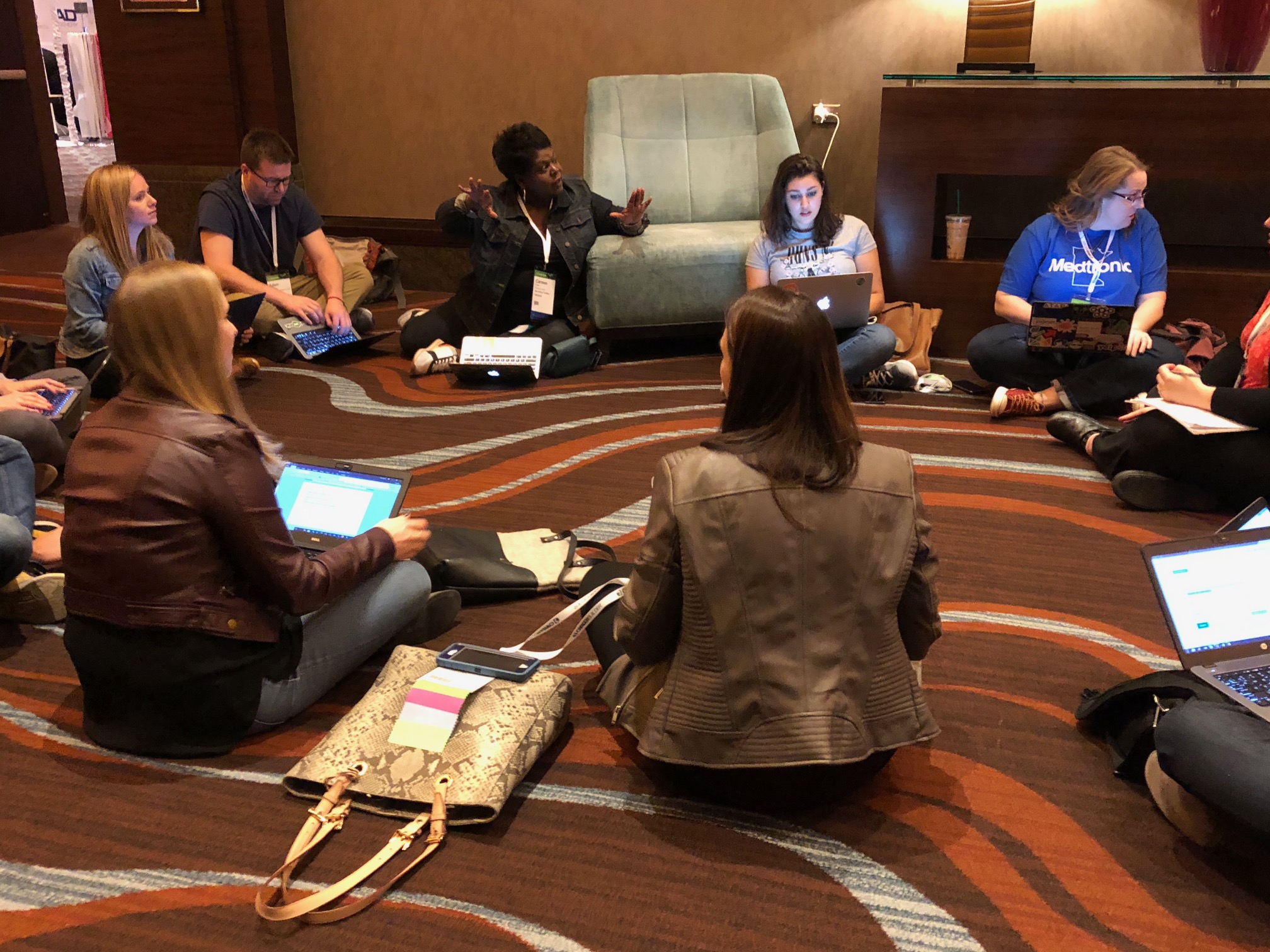 You could actually approach any of the participants, tell them about an issue you faced in your sourcing process, and borrow some really cool life hacks and tools from them.
It was especially interesting to get in touch with the thought leaders like Mark Tortorici, Steve Levy, Dean Da Costa. Each of them is an expert in their own field, so it was diversity in action 🙂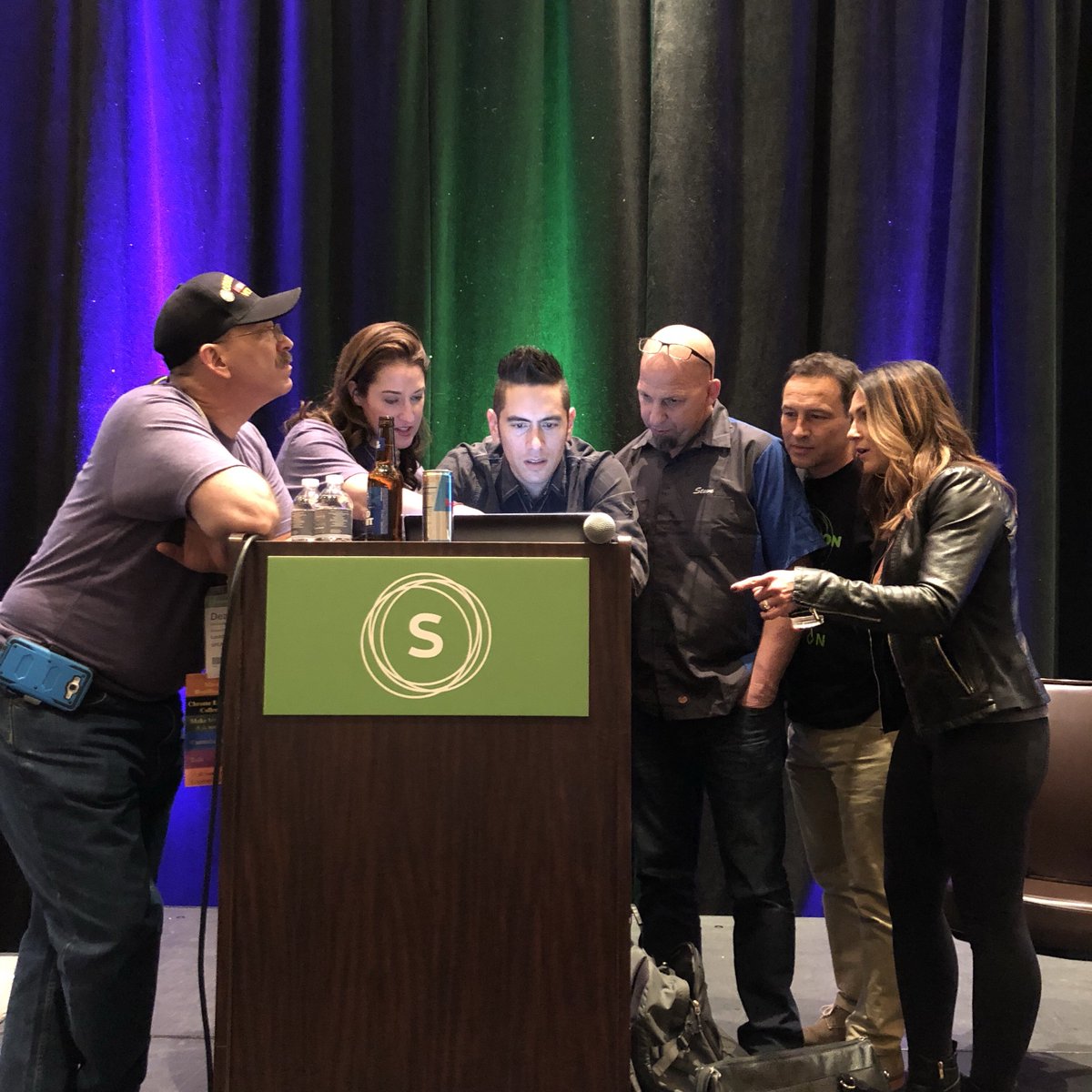 Reports
We really liked Mark Tortorici's report on sourcing in social media. He said that though most people use social media for entertainment, sourcer can actually glean a lot of useful information from the profiles. The topic of Facebook sourcing, for instance, the use of Intelligence Search and Data Miner in combination, was of special interest to us. We learned how one can find the information quickly and immediately download it as a CSV file or in another format to work with this file afterward.
Glen Cathey spoke about building social relations with the candidates and social engineering. One of the most important ideas was that the recruiter has only one shot at making a good first impression. It is crucial that we must seek first to understand the candidate, then to be understood. From this perspective, the main qualities of a good recruiter are as follows:
– Being likable and project competent;
– Empathic ability;
– Ability to listen and assume the best outcome.
What was particularly valuable, Glen recommended specific books which would help in developing the necessary skills. Among them are "Social Engineering: The Art of Human Hacking" by Chris Hadnagy, "How to Win Friends and Influence People" by Dale Carnegie, and "The Science of Likability" by Patrick King.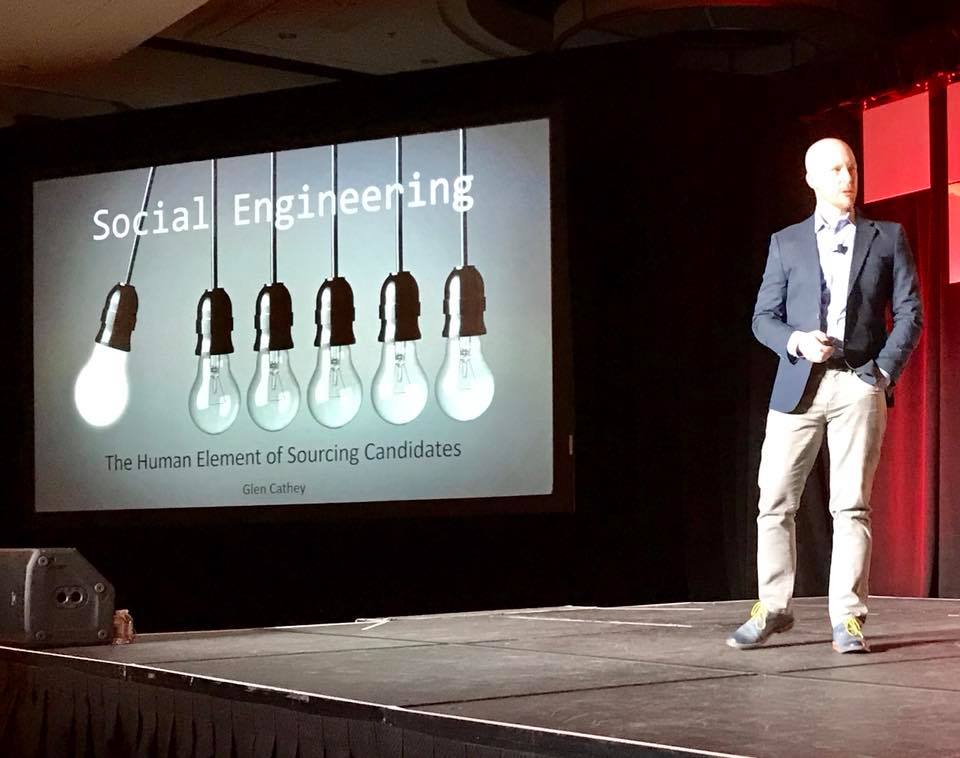 Jessica Clark shared a striking example of how unprotected are personal data in modern reality. She pretended to be a wife unable to calm a crying child and managed to receive all the bank account data of a person who was confident in the security of his personal information. One more story to remember was how Kevin Mitnick managed to hack the information security systems of different companies simply by posing as an employee.
The main idea was that even in the sphere of information security the human factor is of great importance.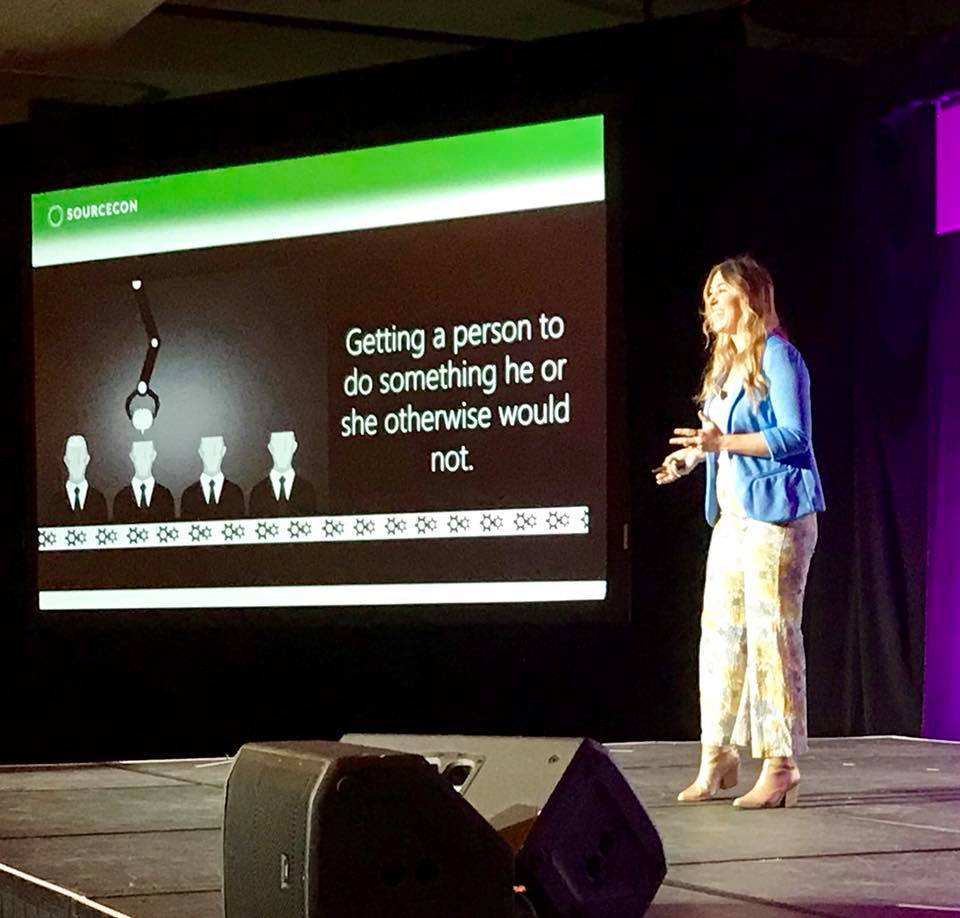 There was also a quite memorable hour-long dispute over the definition of a sourcer's job and which tasks they must perform. The audience split down the middle on the issue: some people claimed that a sourcer's responsibility was limited to finding contact info and profiles, others insisted that a sourcer was also to communicate with the candidates at the basic level. We haven't reached a consensus on the topic. Major arguments against sourcers' engagement with the candidate were that because of a large number of contact persons, the applicant might become lost in the communication flow and the promotion of competition between sourcers and recruiters. Another question raised was whether sourcers could hone their skills throughout the whole career or if it was just a stage in the professional development of a recruiter. This was one of the most engaging and prominent discussions.
Main trends
Recruitment and sourcing inexorably become connected with programming. Quite a few speakers at the conference demonstrated how coding skills could make a recruiter's life easier. Many participants shared their experience in learning programming languages and writing their own scripts. This topic has become more relevant than ever because every specialist is pushed to automate their work at least at a basic level.
Moreover, according to the SourceCon community, sourcer = hacker. This idea relates to both work aspects and the working attitude. Nowadays, sourcing is perceived as a lifestyle, not a job. We source applicants during working hours, and when we get back home we look for cool sourcing hacks.
Artificial intelligence remains one of the most prominent trends in recruiting. Most projects at the HR Tech were AI-related. Key application areas of this technology are automatization of selection and evaluation, chatbots, automatization of communication, and onboarding. The main potential benefit of the implementation of AI technologies so far is time savings for recruiters.
The topic of the application of marketing tools for audience analysis and HR brand development from the point of view of technical specialists was also covered.
One more evident trend is the ongoing complication and enrichment of ATS functionality. There is a need for a unified solution for all recruitment processes. Such software should provide aggregation of contacts and all available data, writing letters, posting vacancies, and everything else.
Pros of attending such conferences as SourceCon Las Vegas
Any conference, especially such a large-scale event as SourceCon, is a great opportunity to immerse yourself in a community of like-minded people and understand how everything works from within. It's amazing that in such a competitive sphere as recruitment and sourcing, especially in the IT segment, everyone is willing to share their techniques and successful cases. Looks like this is the force for progress.
Such events expand your vision of things. At a conference of this level, both beginners and experienced professionals can discover a lot of new things, because our industry never stands still. In addition to innovative sourcing tools, one can gain knowledge on building a pipeline of tasks, formulating sourcing strategies, developing the employer's brand, and building relationships with employees and hiring managers.
Most importantly, we've finally figured out the meaning behind the purple squirrel! Turns out, it is the equivalent of the unicorn the recruiters usually seek. The difference is, a search for a unicorn is utterly helpless, and squirrels really exist — although its fantastic purple color hints at unrealistic qualities. It is really a meaningful philosophical character, so to speak.
80% of Tech candidates are passive.
Level up your outbound
sourcing strategy.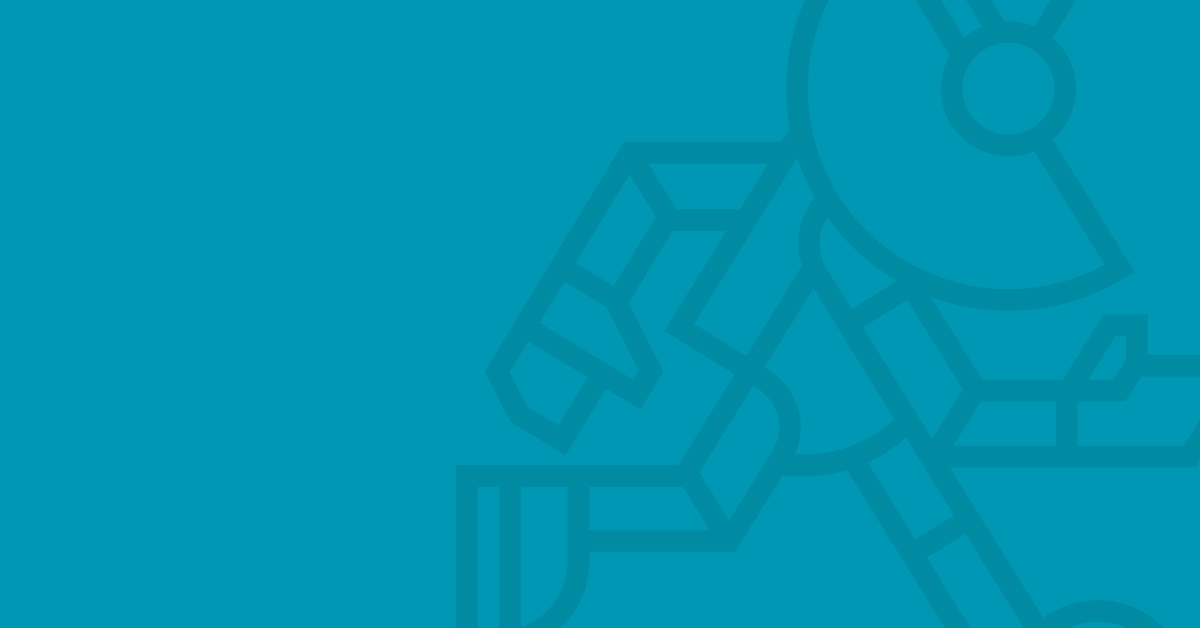 In this playbook, we speak about sourcing techniques and hacks for different social networks where you can find developers, software engineers, UX designers, DevOps, etc. Our experts share their step-by-step guide on how to build boolean searches and how to filter candidates. The playbook will be useful to recruiters who: want to make the most […]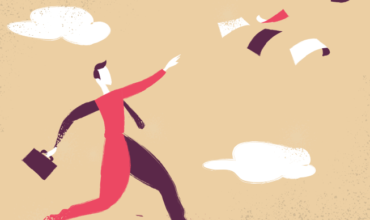 It's quite obvious that following-up your candidates is a must-have for every competent recruiter. Not only after the interview is finished, but on each stage of the recruitment process. The most intriguing thing here is how to follow them up to get responses and, preferably, positive ones. AmazingHiring team has been working with tech candidates […]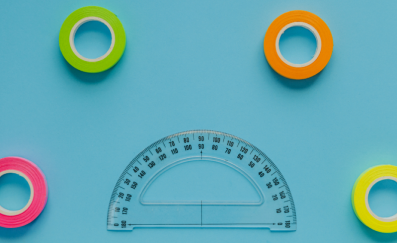 Disclaimer: The article is created based on materials provided by Yves Greijn, Lead Engineering Sourcer (ex-QuantumBlack, now Miro), Neha Naik, CEO of recruitgyan.com, and Monika Nemcova (AIHR, ex-Content Marketer from harver.com) How do you measure your recruiting success? We have prepared an ultimate list of recruiting & sourcing metrics to be checked regularly. All metrics formulas can […]

-->