We continue expanding our new blog section and are happy to share the interview with Matej Matolin, a recruitment expert with a striking background and superior expertise.
Enjoy!
How did you start recruiting? Why are you still there?
I started my career in public relations. I was head of communication at an automotive factory. It was a greenfield investment, and we had to hire 3,000 people in two years in order to start production. I worked closely with recruitment to help them attract people and do recruitment campaigns. I realized recruitment is really exciting because it has a direct impact on the business and combines many disciplines such as marketing, sales and psychology. I really love it.
Speaking about career aspirations, as a kid, what did you want to be? By the way, what do your children want to be?
I think I wanted to do the same things as most young boys: firefighter, truck driver, astronaut.
Every time my children come to visit our office, and they see all the perks – nerf guns, Xboxes, dogs — they believe I work at an amusement park and would like to do the same job.
Your professional background includes recruitment in automotive, heavy industry, fintech, and other fields. Why did you finally choose IT?
The biggest competition is in IT, and therefore, most of the innovation happens in IT recruitment. Also, IT companies are the best in terms of company culture and employee experience. As a recruiter, I feel much more motivated to sell a really good company.
Tell us in three sentences about how you are working to attract candidates to STRV? People say that this is something incredible.
We work on building long-term relationships. We offer meetups, workshops, training, parties, and even sports lessons to our pool of candidates. It's the same way brands treat their best customers.
You have a really strong personal brand. How does it help/ hinder in life and business? Who are the thought leaders in HR tech that you follow?
It helps a lot. Networking is much easier. Getting new clients is easier. Hiring recruiters to my team is easier, and when candidates check my Linkedin profile, they see I'm really passionate and professional about what I do. This also helps.
You have the most popular blog in the Czech Republic. Why do you write in Czech and do not go to the international level? (In fact, we are simply upset that we do not understand anything without google translate:))
I was just recently thinking about whether I should translate my blog to English. Finally, I decided to publish a second blog under the talent section of our company blog, and you can find it here: https://www.strv.com/blog/
You run the most visited Recruitment blog in the Czech Republic, organize Recruitment MeetUps, contribute to leading newspapers and speak at conferences. How do you relax? Blitz poll: coffee or tea? Sport or beer? Theatre or pub? 😉 Tell us more about your hobbies.
I like sports and beer. More precisely, I like doing sports with my friends and then have a few beers afterward. And I also like cooking with my daughter.
What makes a person a good recruiter?
I believe it's not about skills, it's about passion. The best recruiters I've seen in my life were truly passionate about the job, people, and the company. And it doesn't really matter if you are talking about a professional recruiter or a line manager. Passion and expertise are what attract candidates the most.
80% of Tech candidates are passive.
Level up your outbound
sourcing strategy.
Ready to start sourcing IT candidates?
AmazingHiring is an AI-based aggregator to source passive IT candidates across the web. It finds people profiles from 50+ networks like GitHub, StackOverflow, Facebook, Kaggle, etc. and provides recruiters with candidates' professional background, contacts, social footprint.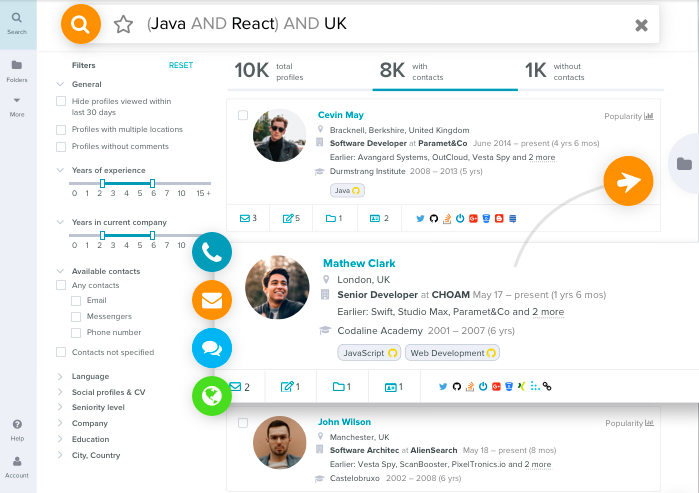 Book free demo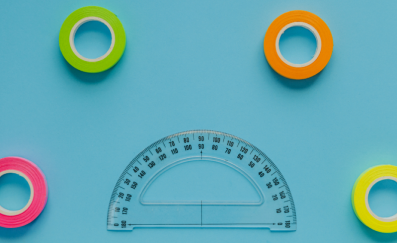 Disclaimer: The article is created based on materials provided by Yves Greijn, Lead Engineering Sourcer (ex-QuantumBlack, now Miro), Neha Naik, CEO of recruitgyan.com, and Monika Nemcova (AIHR, ex-Content Marketer from harver.com) How do you measure your recruiting success? We have prepared an ultimate list of recruiting & sourcing metrics to be checked regularly. All metrics formulas can […]
Jiri Herodek is a tech-savvy IT Recruiter and Sourcer with 7+ years of experience in sourcing and recruitment across CEE and DACH region. We spoke with Jiri about the sourcing tools, his work routine, and what makes a sourcer a great professional in the world of digital technologies.  Part 1. Recruiting Tools What tools for […]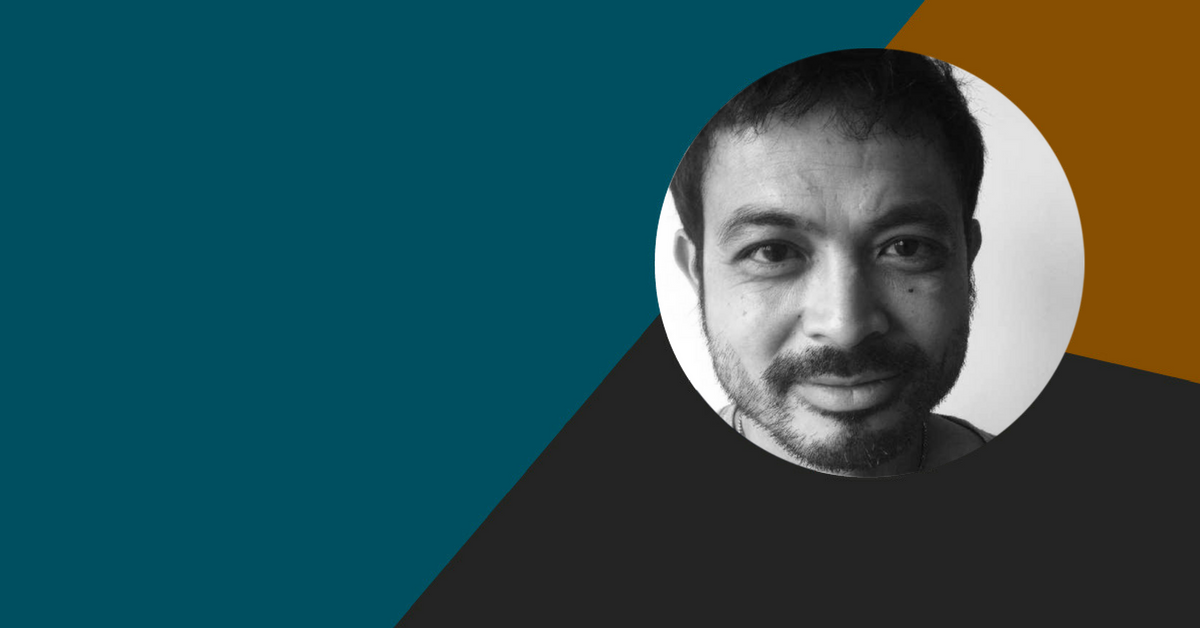 We are going on with our new blog section and todays' interview is simply amazing! Hung Lee answered our questions, and we are happy to share his wise thoughts with you. This interview has been conducted in 2018. We have looked through a tons of your interviews with you and luckily understood that no one […]

-->