Top Highlights from SourceCon in Amsterdam 2019 | Part 1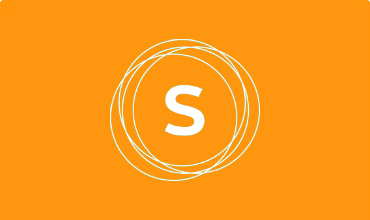 May 2019 sourcing and recruiting professionals from all over the world gathered at SourceCon Europe to discuss sourcing strategies and tactics, learn, and network.  The AmazingHiring team is happy to share with you the most interesting highlights from the speaker keynotes and presentations. 
Glen Cathey: Storytelling is the Key to Effective Referral Sourcing
Employee referrals remain the top source for hires.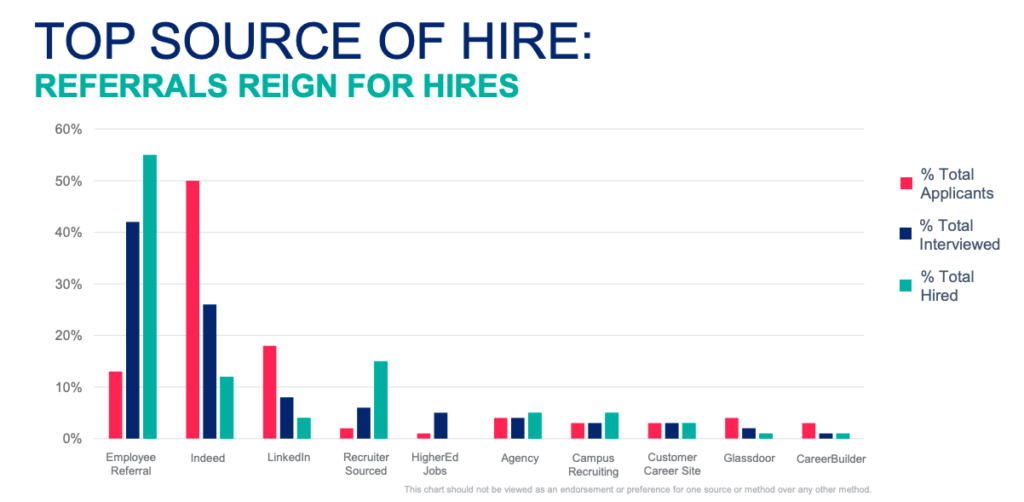 Storytelling Is the Greatest Technology That Humans Have Ever Created
Why don't people give you referrals when you ask? They have no trust, moreover, they don't understand why. The story can help you break the ice and give people memorable ground why and how would they recommend you or your company to colleagues or friends.
Tell stories because they stick, stir emotions, and drive decisions — that's why they can be a companies' most effective recruiting tool. People only tend to remember about 5% of facts after 10 minutes, yet they remember 65% of stories narratives are 22x more memorable than facts that's because stories make us feel things.
Knowledge is what prepares a person for action, logic convinces him the action is good to take, but emotion is what makes the action happen. If you are emotional about your "cause" the target will feel that emotion. Facts Tell, but Stories Sell!

Social Proof Helps Selling to Candidates
This is about a psychological phenomenon when people assume the actions of others in an attempt to reflect correct behavior for a given situation. Stating or even implying that others have taken a particular action can increase your chances of success.
Some examples of how to use social proof in your referral sourcing:
I've had some excellent referrals from people working at _______ and _______ (companies)

People who have been recently interviewed have said ….

We've recently hired folks from ____ and they've said ______.
Top-5 Rules to Be Successful in Referral Sourcing Using Storytelling
Create a story. A good story can convert passive and even non-job seekers.
Make sure you sell before you ask. Tell stories based on your experience or the experience of your team, hiring manager working in the company, or about work/project, recent interviewees, recent hires, employees, etc.
Don't Ask for Referrals in Your Initial Emails. Entelo analyzed millions of emails and found that asking "if you know anyone else" can decrease reply rates by 48%
The first contact is and should always be 100% genuinely about them, not about yourself or your company/ job opening.  
Use not only written mediums to communicate but also videos or live conversations. Video viewers retain 95% of a message when they watch it in a video compared to 10% when reading it in text.
Tris Revill: The Mechanics of Storytelling in Sourcing

Sourcing is targeted storytelling. Storytelling helps you to go through the hiring journey and convert a candidate from being not interested and involved at all to the high intent of being hired by you. Getting a job is an emotional experience for any person. Storytelling in sourcing is all about creating an emotional interaction with candidates.
Look at these emails any candidates get a lot to their mailboxes. They are totally impersonal and not targeted:
"Hello,
I have a job for you.
Please send me your CV."
OR
"Hello,
Looks like you have interesting skills.
You might be interested in my offer.
Open to discussing?"
Some storytelling tricks that can help you create targeted emails and improve candidates' reactions to them:
Don't sell jobs, sell opportunities. This little change in words makes a big difference.

Native language works the best.

Simplify the language that you use when talking to the candidates.

Try to avoid using words that people might not understand.

Speak about them, not yourself: "You gonna have this", "You gonna do this", "You are invited by our company".

Don't overwrite about your company or job position. You have to engage a candidate first and catch the candidate's attention.

Be prepared for the conversation with a candidate, polish your profile in social media and give people a reason to talk to you:

Post relevant content on your social media

Write simple blogs

Showcase your workplace
Put a pixel to your emails so you can follow-up candidates in social media providing them with content around your story.
Most of you have a personal brand. It's not a vision but all the stuff you put on the Internet. Whatever we do, we leave a footprint. People need to know, like and trust you. Everything we do online and offline brands us. People expect us to behave offline the same way we do it online.
Each of you has something that stands you out of the crowd. Personality, sense of humor, efficiency. Branding brings your audience much closer to you and shows them who you are and what you care about.  
A brand is a reflection of the relationship an organization has with its customers.
So there are 3 main things to be taken into consideration when considering to build a personal recruiter brand:
Brands are distinctive. They stand for something, they have a point of view.

Brands are relevant. It's important that the thing brands stand for would connect to what somebody else feels is important to them.

Brands are consistent. People come to believe in a relationship based on consistency. Your personal brand is a perception or emotion maintained by somebody other than you and your mother. What is it like to experience a relationship with you? Think about that.
It's the first time in human history when people want to do business with a friend. People buy from people not from companies. These are not only professional relationships but personal ones as well. You never know what you are gonna learn from someone.
6 things you can do now to build your personal brand as a recruiter:
Own your name

Be present — attend meetings, join groups

Listen, learn & consume — share something you love

Create content with context — show people that you are a part of the community, take pictures and post it

Be consistent

Have a strategy
Gratitude is the strongest strategy so thank you all and remember: your brand is as good as your reputation.
Guillaume Alexandre: How to Build a World-Class Sourcing Team

We live in the 21st century of information technologies, where the rapid digital transformation of companies plays a major role. In order to keep up with these trends, we need more IT specialists in our companies. Sourcers spend approximately 20-30% of their time focusing on the technological stack and annually the percentage is gradually increasing.
Today,  when acquiring and developing talents comes first, successful companies can't survive without:
Chrome Extensions

Gmail/ Outlook email services

Sourcing culture
It's crucial to remember that there is a huge difference between sourcing and recruiting. Sourcing is primarily oriented on the outside world and answers the question: how can we attract talent from the market?
Recruiting is focused on the internal world: what do we really need for our company, who is the best fit for us?
Sourcing function enhances:
Knowledge of the market

Quality of hires

Employer Brand

Involvement of Line managers
Agile Sprints is an efficient way to source candidates
S

print 1. Check/screen incoming and internal candidates + Identify people 

on Linkedin

Sprint 2. Contact Identified candidates who were sourced in Sprint 1 + keep digging Linkedin




Sprint 3. Analyze the previous feedbacks and social media
Remember: always start with long-hanging fruit! There is no need to invent exotic sourcing techniques. Make your life easier.
Deep sourcing is a skill that not all Talent Acquisition managers are able to possess in-depth. Sourcing helps not only to speed up the process of hiring but provides the global expertise of the knowledge and skills of the market as a whole.
Gordon Lokenberg: Things You Didn't Know about Sourcing

Nowadays every recruiter and sourcer relies on the power of the Internet to find candidates. However, only 4% of the internet is actually indexed, while the rest is in the deep and dark web.
So how do we make sure we are maximizing the results and not only scratching the surface?
We need sourcing! While old-school recruiters only follow the process and wait for the results to come to them, sourcers search for the results, information, candidates actively.

Here are some tips for sourcing you might not have known about:
Find out about candidates from the websites of their current companies with a boolean search: inurl:employees|team|"about us" "business developer" -jobs -vacancy site:com

Be flexible with your search engines: They are all different bases as scrape differently!




Bing and Google use different keywords, while local engines like Yandex and Baidu can help for offshore or international recruitment

Use simple keywords:




– search by winners: site:nl.linkedin.com/in "project manager" digital award|prize|laude




– search for local candidates:  inurl:cv|curriculum|resume "account manager" software "place of birth"

Use Open Source Intelligence (OSINT) tools:


– GlossaryTech, MultiHighlight, AmazingHiring extension etc


– Check them out here: workinukraine.space

Don't forget about GDPR: use freshly sourced data within 6 weeks
And finally, don't hesitate to ask for help!
Try AmazingHiring to source candidates 5 times faster.
Sign up to receive
access to the trial
Ready to start sourcing IT candidates?
AmazingHiring is an AI-based aggregator to source passive IT candidates across the web. It finds people profiles from 50+ networks like GitHub, StackOverflow, Facebook, Kaggle, etc. and provides recruiters with candidates' professional background, contacts, social footprint.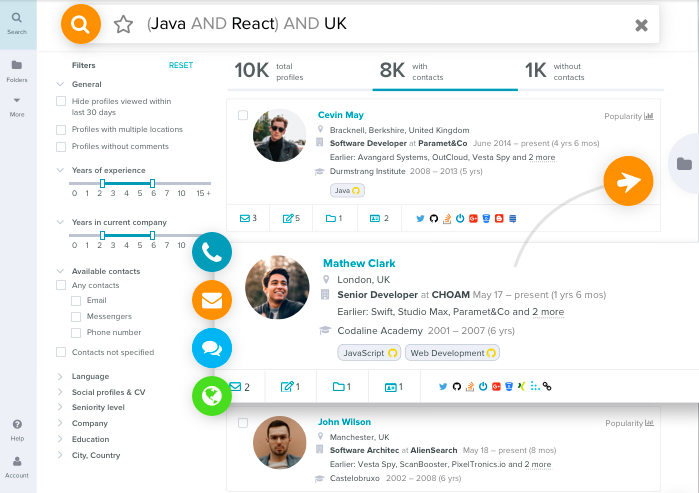 Book free demo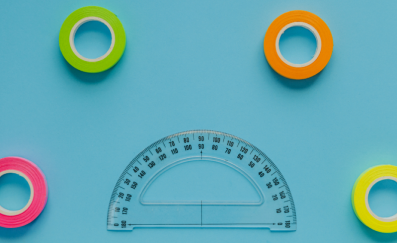 Disclaimer: The article is created based on materials provided by Yves Greijn, Lead Engineering Sourcer (ex-QuantumBlack, now Miro), Neha Naik, CEO of recruitgyan.com, and Monika Nemcova (AIHR, ex-Content Marketer from harver.com) How do you measure your recruiting success? We have prepared an ultimate list of recruiting metrics to be checked regularly. All metrics formulas can be found […]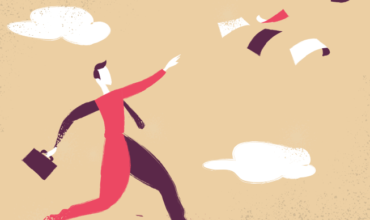 It's quite obvious that following-up your candidates is a must-have for every competent recruiter. Not only after the interview is finished, but on each stage of the recruitment process. The most intriguing thing here is how to follow them up to get responses and, preferably, positive ones. AmazingHiring team has been working with tech candidates […]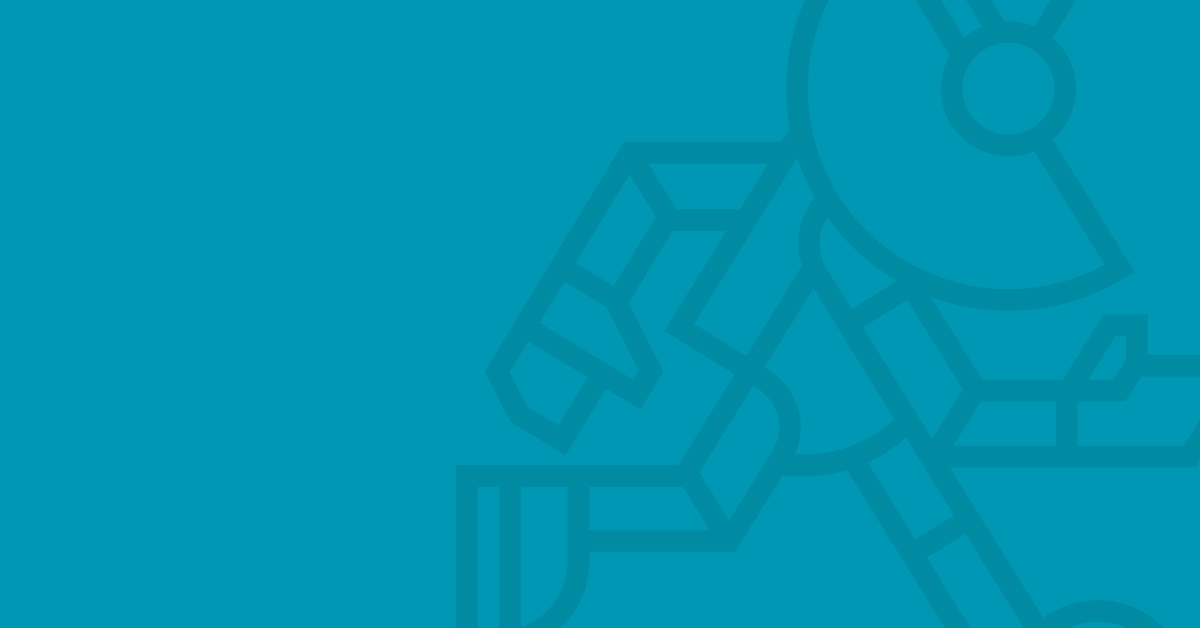 In this playbook, we speak about sourcing techniques and hacks for different social networks where you can find developers, software engineers, UX designers, DevOps, etc. Our experts share their step-by-step guide on how to build boolean searches and how to filter candidates. The playbook will be useful to recruiters who: want to make the most […]

-->