Can't stop making our sourcing platform better! Great news for the current users of our integration with Greenhouse and for happy future users of both tools.
Aimed at creating the best full-cycle recruiting experience we integrate our AI sourcing platform with Greenhouse, the fastest-growing talent acquisition suite.
Effectively source tech talents with AmazingHiring and design a winning hiring process in Greenhouse to stay ahead of the talent competition.
A few words about Greenhouse
Greenhouse is the leader in enterprise talent acquisition software which focuses on optimizing the entire recruiting process. Thousands of companies use Greenhouse's intelligent guidance to design and automate all aspects of hiring throughout their organizations, helping them compete and win in acquiring the top talent.
Greenhouse recruiting suite offers everything you need from an applicant tracking system and opens opportunities for designing a structured hiring process, delivering the best candidate experience and diversity hiring.
How it works
Available to the clients of both services, the integration gives recruiting teams all the benefits of effective sourcing of the tech candidates and managing them through the Greenhouse recruiting suite.
When you connect Greenhouse to your AmazingHiring account you activate the functionality of exporting candidate profiles from AmazingHiring to the Recruiting suite. It's easily done with a couple of clicks right from the profile page in AmazingHiring or from AmazingHiring Chrome plugin.
The candidate profile in Greenhouse will be enriched with information from AmazingHiring: candidate's contact details, technical skills, current location and links to accounts on developers' resources and social networks.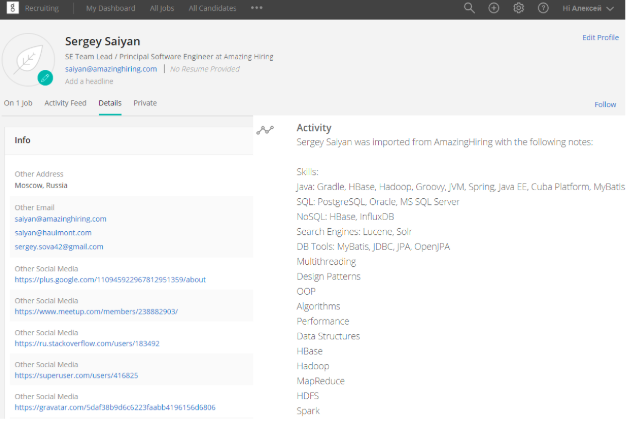 What's new
AmazingHiring allows you to manage your candidate pipelines by using folders functionality. You can create long lists of candidates for a job opening – just save their profiles to the relevant folder.
We've deepened the integration with Greenhouse to accelerate the recruiting process by adding the folders functionality. Now you can export not only single candidate profiles but also folders from AmazingHiring to Greenhouse. This automation will speed up the pipeline management process using both services.
Start your journey to the best-recruiting experience – connect your Greenhouse account to AmazingHiring using this instruction.
80% of Tech candidates are passive.
Level up your outbound
sourcing strategy.
Ready to start sourcing IT candidates?
AmazingHiring is an AI-based aggregator to source passive IT candidates across the web. It finds people profiles from 50+ networks like GitHub, StackOverflow, Facebook, Kaggle, etc. and provides recruiters with candidates' professional background, contacts, social footprint.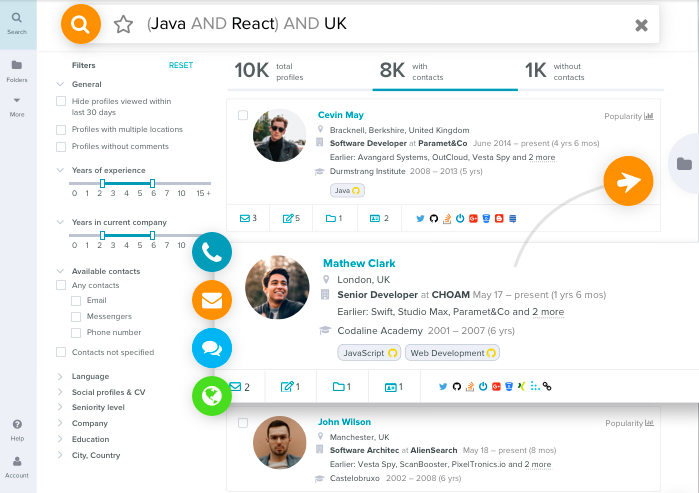 Book free demo
#1 Playbook: The Ultimate Guide to Sourcing on Social Media
Subscribe to AmazingHiring's sourcing newsletter and get the #1 Playbook: The Ultimate Guide to Sourcing on Social Media
Unsubscribe at any time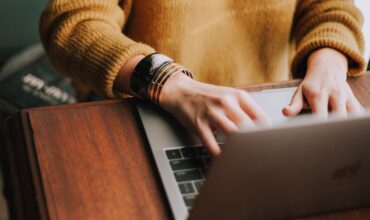 Applicant tracking system (ATS) is a recruitment software that serves departments of human resources and particularly sourcing and recruitment by processing and analyzing massive amounts of job applications and storing all candidate data. The fact that 99% of Fortune 500 companies utilize applicant tracking systems illustrates the importance of this tool. There are a variety […]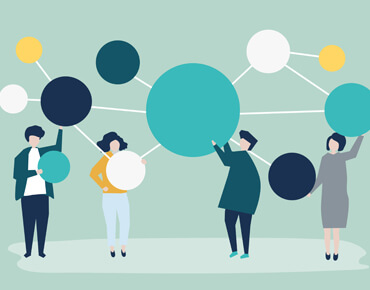 Let's move on with our journey to creating the best recruiting experience — today we announce our integration with SmartRecruiters, the enterprise-grade recruiting software! Together with AmazingHiring & SmartRecruiters, you have everything to source, evaluate and hire top tech talents. About SmartRecruiters SmartRecruiters' Talent Acquisition Suite is used by high-performance organizations for making the best […]
If cold and warm emails to candidates cause you as much pain as they do to us, and you are looking forward to improving your daily performance as an HR or recruiter, this article is for you.

-->