How to Choose the Best Recruiting Software on the Market: Overview of the Best Applicant Tracking Systems (ATS)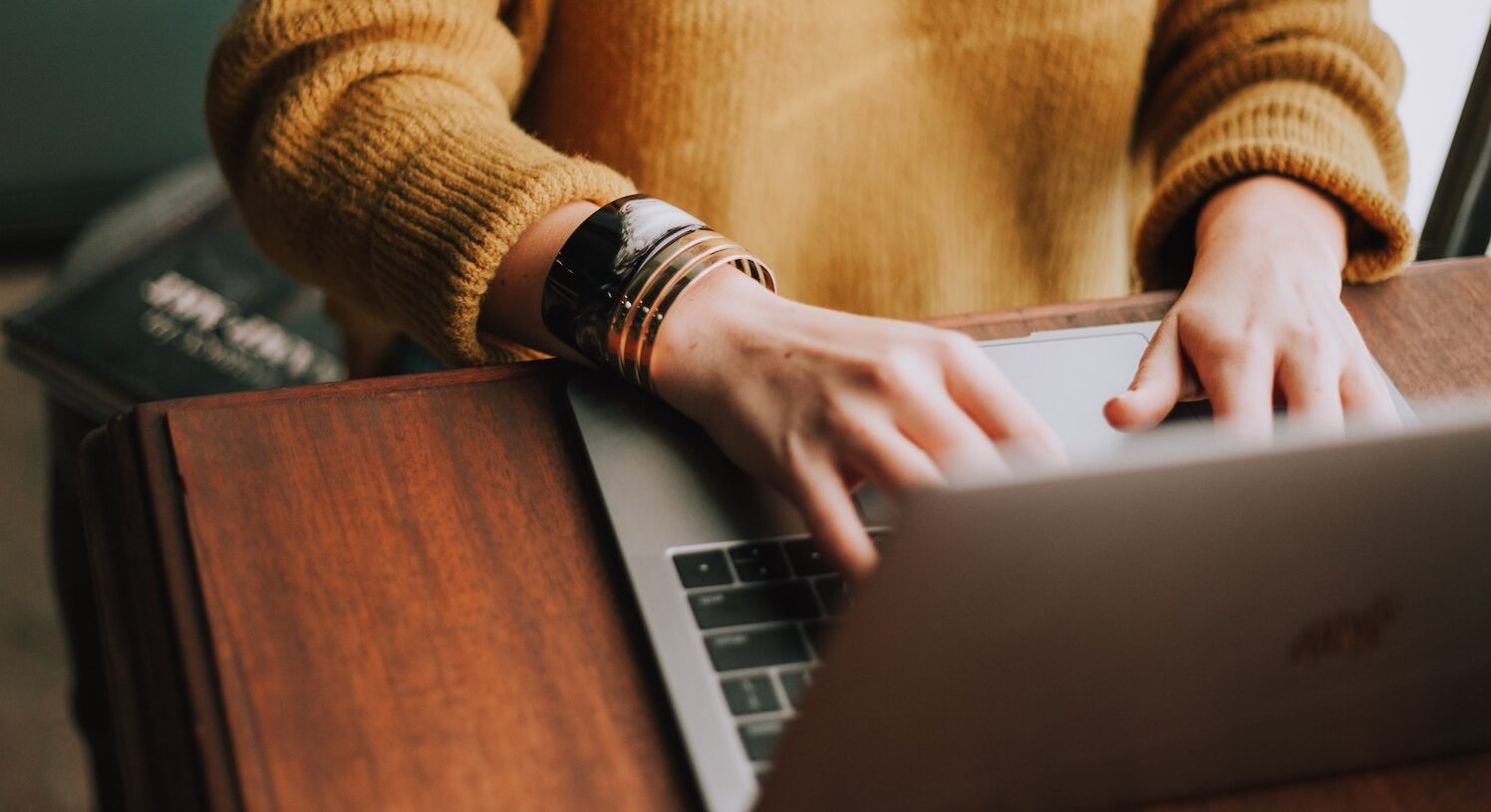 Applicant tracking system (ATS) is a recruitment software that serves departments of human resources and particularly sourcing and recruitment by processing and analyzing massive amounts of job applications and storing all candidate data. The fact that 99% of Fortune 500 companies utilize applicant tracking systems illustrates the importance of this tool.
There are a variety of applicant tracking systems available as its market is constantly growing and is expected to increase from USD 1.38 Billion in 2019 to USD 2.22 Billion in 2027.
Reviewing all the options of recruiting solutions might be discouraging and we want to make the process of ATS assessment easier for you. Here is everything you need to know about applicant tracking systems, how to choose one, and the reviews of the most popular systems out there.
Why Do Companies Use ATS?
Here are the ways in which applicant tracking systems enhance and simplify the hiring process.
Automating Operational Workflows 
Any ATS streamlines the process of collecting CVs from active candidates, importing resumes from the passive ones, publishing job postings, scheduling interviews and emails, testing and sorting applicants, and easily integrating many recruiting tools (including AmazingHiring). Automation is also a great boost for the motivation of employees because they may not feel as burdened by repetitive tasks or various spreadsheets.
---
Another form of automation is the process of sourcing on platforms like AmazingHiring, which provides links to the social media profiles of the candidates. For instance, AmazingHiring's free plug-in collects candidates' profiles from major social networks and professional communities like Github, StackOverflow, Kaggle, etc. with few simple clicks.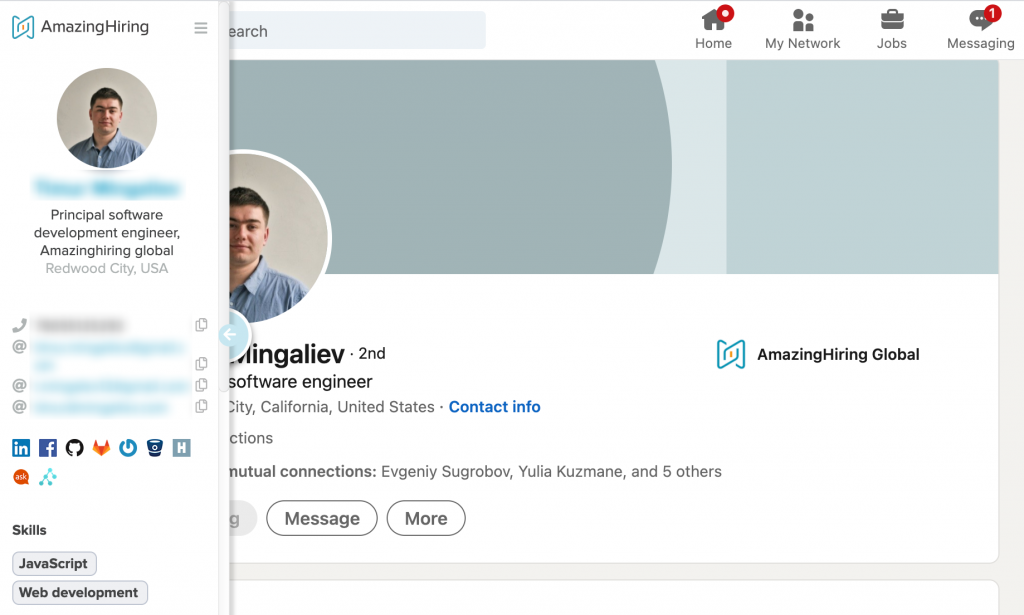 ---
Measuring Efficiency of Talent Acquisition Process
An ATS has well-developed analytic features that can give you an overview of how much time and effort you spend on closing a single vacancy, which team members are the most productive, and who brings more of the top talents to the team. Analyzing sourcing and recruiting metrics can help you to detect pitfalls in your recruiting process, find unmotivated employees, and adapt the best recruitment practices from those who manage to hire faster and more. Later in this article, we will also explore what kind of reporting ATS may provide to their users.
Storing Records
There might be several solid candidates applying for the same job opening but you have to only choose one. Still, you can keep the applications of those who did not make it and invite them for an interview when there is an open position. More often than not, their applications just get lost in the files. An ATS keeps the database with all past vacancies and applications, so you can easily access any person from your talent pool.
Keeping Track of Employee Referrals
An employee's referral can save you time and money looking for new hires. According to statistics, 45% of employees who came through a referral usually stay for more than 4 years, compared to 25% of employees from job boards who stay for 2 years. Yet, it is hard to keep track of the process without special software. With ATS, you can filter candidates who came from a referral system and see who recommended them. 
Simplifying Management of New Hires
Management of new hires is important because a positive onboarding experience increases new hires' retention by 82%. With an ATS, the HR team can monitor the performance of new hires, evaluate their onboarding experience and offer help if needed. This is especially important for big teams that are scaling at a fast pace. 
Adhering to Legal Requirements
When processing data of the EU citizens, you need to meet all of the GDPR requirements. Otherwise, a financial penalty of 4% of the company's annual turnover or €20 Million, whichever is greater, can be applied. A good ATS is built according to all of the legal regulations, so you can safely process, store and migrate the data of EU-based candidates. 
Saving Time
Thanks to all of the advantages of having an ATS that we mentioned, 86% of recruiting professionals believe that an ATS significantly speeds up the hiring process. With all the automation and lack of manual work, the recruiting team can make the hiring decisions faster and focus on more essential tasks.
How to Choose the ATS that fits best?
Applicant tracking systems for all preferences and all budgets but usually they do not come very cheap. Here is our list of aspects you need to consider while choosing an ATS.  
Availability of Free Trial
You may read all the reviews in the world and learn the website by heart and still be disappointed after you bought ATS. The preferences are individual and the best way to learn whether the hiring platform is suitable for your company is to actually use it. Sign up for a demo, ask for a free trial, make sure you gave it a try before buying.
Variety of Subscription Plans Offered
Usually, applicant tracking systems are scalable and offer different pricing plans for different needs. There can be limits in either feature, available APIs, number of vacancies, integrations, or team members. When choosing the software, keep in mind that you will probably expand and need to upgrade your plan at some point. Make sure you know predictions of how much your company wants to grow, and that you would have enough budget the next year for a more advanced plan if you might need it. Trust us, you don't want to migrate to a new platform only after a year.
Detailed Training Sessions
The process of adopting new software can be rather bumpy, especially when it comes to complex software such as an average ATS. Training sessions can help you better understand the advanced software features, use the full potential of the tool and even take over some part of the onboard for junior employees.
Up-to-date FAQs
The availability of a comprehensive FAQs section on the ATS website (internal or external) would save your time because you won't need to contact customer support every time someone has a question. It's also important to choose an ATS provider that dedicates time to update the FAQ section as soon as the new features are being delivered, or a new version rolls out.
Professional and Accessible Customer Support
Customer support matters a lot. You may encounter bugs in your software or have problems with payments or functionality. 24/7 customer support is what you need if your team is spread across time zones. If you all are located in the same time zone, the customer support that is working the same hours will be enough.
Integration with Third-Party Services
To provide the highest level of automation and make hiring processes efficient, an ATS needs different types of integrations for different reasons.
Integration with job boards allows you automatically post job descriptions to multiple job boards and analyze the performance of each posted listing.

Integration with social media marketing platforms such as Buffer or Hootsuite allows you to automatically post job announcements to different social media platforms and measure the performance of your social media channels.

Integration with communication apps like Slack allows you easily exchange information about a particular job opening with your team members.

Integration with your website enables you to post job openings there and receive applications submitted through the website right to your ATS.

Integration with email clients allows you to launch mass mailing campaigns and automate candidate outreach.

Integration with HR software ensures a smoother onboarding experience as you can automatically add new hires to your system and start their onboarding or training.

Integration with sourcing and recruiting tools (AmazingHiring included) allows you to bulk export candidates and their data into ATS.  
Detailed Product Development Roadmap
If you found a solution that you like a lot but the feature that you need is missing, take a look at the product roadmap: they might add new functionality soon. Having a roadmap is also a good sign because it means that the company is working on improving its services. 
Ability to Post to Multiple Career Sites
Posting to multiple job boards at once offers a variety of benefits. You can streamline the job posting process, have full control over it, and measure the performance of job postings on various boards to refine your requirement strategy.
Employee Referrals Management
In order to keep managing all the referrals (especially if you're working in a big and growing company), your recruitment software needs to include an employee referral tracking feature. It allows you to automatically share job postings among your current employees, set up referral application links, and manage referral incentives.
CV Keyword Scanner Feature
A keyword scanning feature is about setting up particular conditions based on which the system automatically rejects or accepts submitted CVs. For example, you can set "knockout" questions, incorrect answers to which would automatically trigger the application rejection. Or this feature can highlight the candidates who meet the set criteria based on the frequency of certain keywords in their CV. It's a tricky feature but companies with an overload of applicants rely on it heavily.
Automated Email Communication
A good ATS should have a strong email template functionality. Once someone applies for a job, it's better to communicate with them within 24 business hours in order not to miss a qualified professional. Applicant tracking systems usually have prescriptive email templates that automate the communication with applicants and personalize it based on their experience and stage in the interview process. Check this article if you are interested in recruitment automation tools.
Bulk Data Import and Export
If you have been previously using another ATS or a different solution to manage candidates' data, a bulk data import would allow you to quickly migrate all the information to a new system and continue moving candidates through the hiring pipeline without major interruptions. A bulk export option is needed as well — for cases when you decide to change your ATS.
Mobile Devices Accessibility
Depending on the industry, from 43.2% to 64.9% of job seekers use mobile devices to apply for a position. By enabling candidates to submit their application through mobile phones you are not only increasing your talent pool but also reducing the time needed to fill the position as all parties involved in the hiring process access the candidate data on the go thus immediately responding to the best talents.
Variety of Reporting Types Offered
The reporting capabilities of the applicant tracking software help you evaluate the performance of the recruitment process and enhance it if needed. A good solution offers reports about the sourcing process, the activity of the hiring team, referral program performance, adherence to legal requirements, and time to hire analysis. ATS can also offer users to create custom reports as each organization has a unique process and might be interested in various types of data.
Level of Security
ATS process, organize and store a massive amount of sensitive applicants' data that is protected by legal regulations. A data breach can lead to big financial penalties and legal consequences for an organization that uses insecure software. So a good ATS utilizes various security measures as storing personally identifiable information on a separate server and on Secure Sockets Layer (SSL) pages. Access to this information should also be limited only to authorized parties and the electronic signature can be used to roadblock the unwanted tampering.
Top 6 Popular ATS Solutions
Taking a look at the most popular applicant tracking systems is a good place to start your journey of choosing the right solution. We have chosen 6 ATS, based on what recruiting tools AmazingHiring's clients use the most and also the market share of those.
Founded in 2012, Greenhouse has been listed among G2's Top 10 Applicant Tracking Systems 2020 and in Capterra's Top 20 Applicant Tracking Software 2020 reports.
Greenhouse offers its solutions to enterprises, mid-sized and small companies. You can find such features as CV matching, self-assessment for job seekers, 30+ types of reports, and appealing email templates. It is available on mobile apps and easily scalable. The solution is GDPR-compliant.
AmazingHiring has integration with this ATS. The integration allows you to export candidate profiles from AmazingHiring to the GreenHouse recruiting suite, and have profiles enriched with such information as contact details, skills, location, and links to accounts on professional resources and social media.
Greenhouse has 7.81% of the market share and belongs to the top-5 popular ATSs. HubSpot, Squarespace, Harry's, Invision, plus many staffing agencies and startups hire with the help of this tool.
Founded in 2010, SmartRecruiters improves customers recruiting ROI as its use results in over 50% more efficient budget allocation and 42% more jobs filled on time (according to their own data).
SmartRecruiters will assist you on every step of recruitment: applicant attracting, selection, and hiring. Posting to multiple job boards, applicant tracking, interview scheduling, referrals tracking, workflow automation, the job posting is among their features as well. SmartRecruiters has a vast GDPR-toolkit and offers white papers and checklists for staying compliant.
SmartRecruiters has an API and can be integrated with AmazingHiring. The integration allows you to successfully source candidates in AmazingHiring and then bulk export their profiles to SmartRecruiters which would lead to a successful hire. 
SmartRecruiters' share of the market equals 4.05%, and Equinox, Skechers, Visa, and LinkedIn are listed among their clients. 
Founded in 2012, Lever has raised a total funding of $73 Million to transform hiring for the better.
Lever supports referral systems, custom nurturing campaigns, email automation, candidate self-scheduling, advanced reports, interview management, job posting, etc. Their GDPR toolkit includes consent collection, consent validity tracking and refreshment, data retention timeframes, and data request management for candidates. 
Lever has Posting and Data APIs so it supports integration with third-party services. If you are using AmazingHiring for sourcing tech talents, the good news is that we plan to integrate with Lever in the Q3 of 2021.
Lever's market share is 2.92%, and Netflix, FullStack Labs, KPMG are among their biggest clients. 
Founded in 2012, Workable claims to have helped 20,000+ companies hire 1.3 Million + employees through 9 years on the market. 
Workable allows posting to more than 200 job boards, has AI-powered candidate recommendations, messaging and job posting templates, personalized access for different team roles, interview management (scheduling, questions, native video feature), reporting, and analytics. Workable has a great customer support and onboarding process and is GDPR-compliant. 
They have APIs for sourcing, assessment, video interviews, and much more. AmazingHiring plans to integrate with Workable in the nearest future. 
Workable has a 0.56% market share and works with Forbes, Ryanair, Moodle, Sephora, and many others. 
Founded in 2005, Avature has successfully served over 650 companies.
It is mainly targeting enterprises and offers a variety of great features: recruiting events management, referral system support, CV keyword scanner, interview scheduling, candidate screening, and reports. Avature is fit for mobile users and is GDPR-compliant. 
Avature has numerous APIs for background and reference checks, video interviews, skills assessment, etc. 
Avature owns 0.66% of the market and works with such big companies as L'oreal, Pandora, Danone, Accenture, etc. 
Founded in 2015, Recruitee has been featured in Capterra's Top 20 Recruiting Software 2020 and G2's Top 50 Products for HR 2021 reports.
In Recruitee, a hiring manager can work with the team in real-time, match resumes based on the candidate experience, post to more than 1,250 job boards, send reminders to candidates who fail their deadlines, sync emails, and calendars, have live chat and video chat, automate hiring processes and monitor performance. The solution is GDPR-compliant as well. 
Recruitee has public APIs that can be used for integration with your website, so the information of all the candidates who apply through your website automatically gets into Recruitee.
As a relatively young company, it hasn't secured yet a massive market share, however, it successfully works with such clients as Rakuten, TNT, and Innocent.
Finding this article insightful?
Top Recruiters create content for AmazingHiring.
Subscribe to receive 1 curated newsletter per month with our latest blog posts.
Bottom Line
Applicant tracking system helps recruiters to avoid manual work, access history of recruitment, track hiring team members' activities and efficiency, implement or make better referral systems and be GDPR-compliant. 
While choosing the right tool, profound research of solutions offered on the market is needed. Take a look at all the available features (like CV matching, email integration, data export, and import, etc.), customer support quality, and onboarding opportunities. Yet, it is still recommended to go for a free trial before moving to the platform completely.
80% of Tech candidates are passive.
Level up your outbound
sourcing strategy.
#1 Playbook: The Ultimate Guide to Sourcing on Social Media
Subscribe to AmazingHiring's sourcing newsletter and get the #1 Playbook: The Ultimate Guide to Sourcing on Social Media
Unsubscribe at any time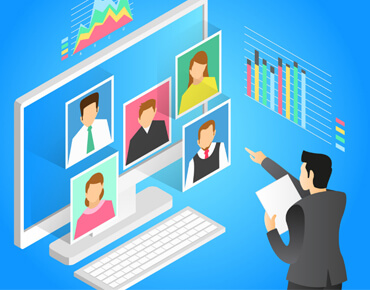 Can't stop making our sourcing platform better! Great news for the current users of our integration with Greenhouse and for happy future users of both tools. Aimed at creating the best full-cycle recruiting experience we integrate our AI sourcing platform with Greenhouse, the fastest-growing talent acquisition suite. Effectively source tech talents with AmazingHiring and design […]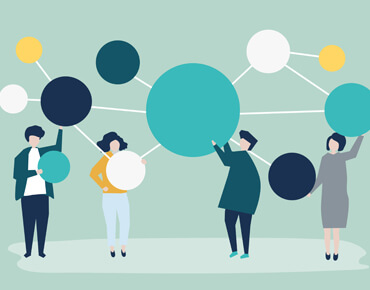 Let's move on with our journey to creating the best recruiting experience — today we announce our integration with SmartRecruiters, the enterprise-grade recruiting software! Together with AmazingHiring & SmartRecruiters, you have everything to source, evaluate and hire top tech talents. About SmartRecruiters SmartRecruiters' Talent Acquisition Suite is used by high-performance organizations for making the best […]
If cold and warm emails to candidates cause you as much pain as they do to us, and you are looking forward to improving your daily performance as an HR or recruiter, this article is for you.

-->