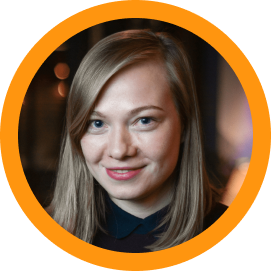 Yulia Kuzmane
Business Development Manager at AmazingHiring – search engine for technical talents.
Yulia is in charge of the company's successful growth in the European region, partnering with many IT companies, banks, fintech companies and recruitment agencies that are willing to re-engineer their sourcing and recruitment processes.
Join this webinar and learn
Dear AmazingHiring fans and friends, let us share with you some big updates we had recently! 
During this product updates demo, you will see what the AmazingHiring platform has to offer, including new folders, Hiring Manager feature, new tags, and our Chrome extension update.
Join AmazingHiring team as we demonstrate you how to:
Save your time on sourcing 2x times 
Find candidate's profiles with 1 click by email
Share your talent pipeline with the hiring manager
During the session, our expert will answer any of your questions and helps you get even more benefits from using AmazingHiring search and management system.