How to Attract Top Tech Talent If You Are Not Google or Facebook (Especially During the COVID-19 Pandemic)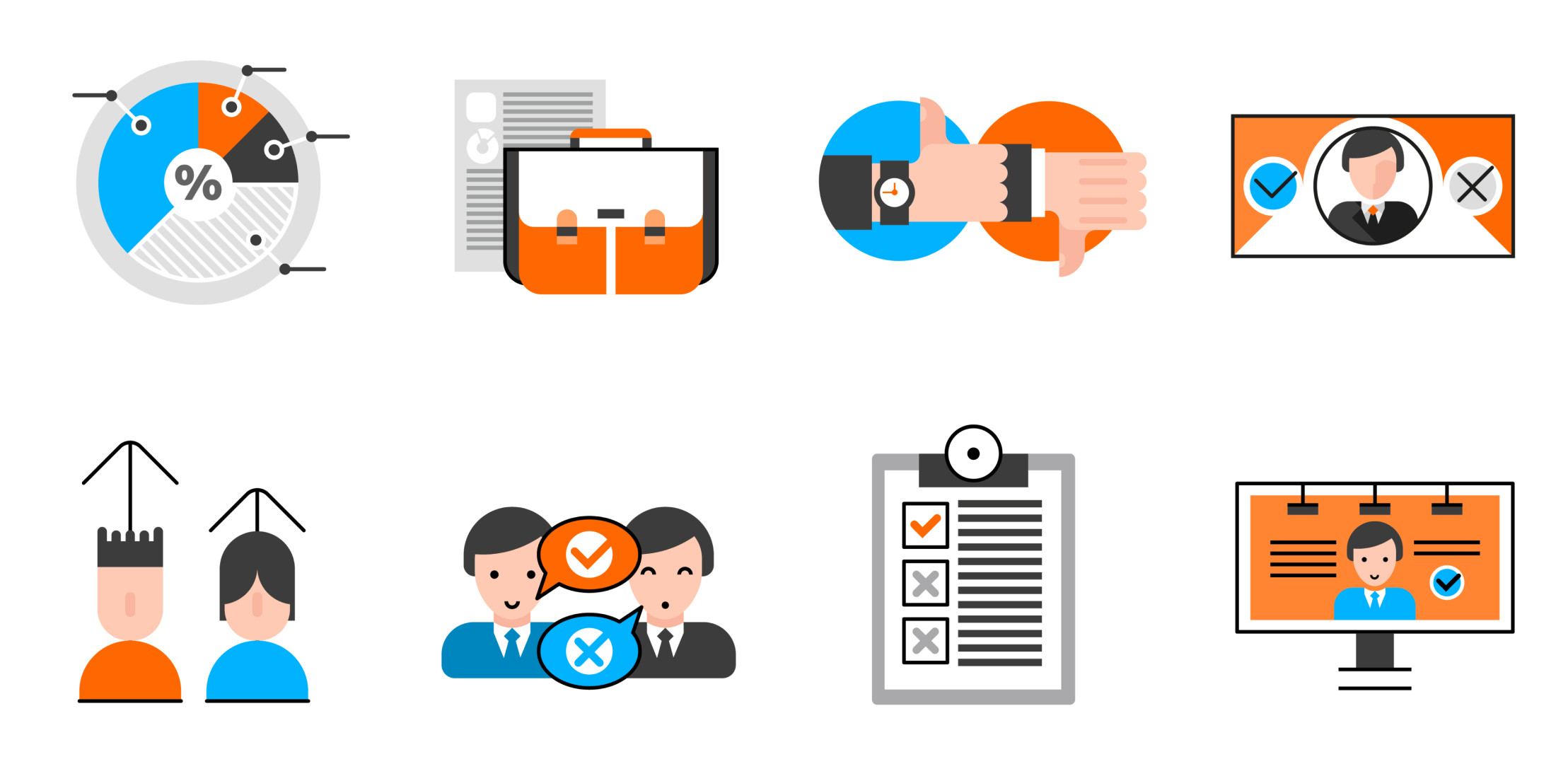 Let's face it. Job boards suck. In 2020, there is a zero chance that top engineers will pay attention to your job listings unless you are a tech giant like Google or Facebook. Startups and even established, yet not-so-famous companies can implement the smart recruiting approach to compete for top tech talent. 
But how to solve this task, especially when there are COVID 19 pandemic, economic crisis, and global uncertainty? How do you get top tech talent still at least notice your company? Go through the tips beyond to increase your chances of attracting top engineers to your team!
Tip #1: Take part in events
Might sound strange amidst the coronavirus-inspired crisis and quarantine where 99% of events are canceled for months in advance. Yet, there are still lots of events; they've just moved online. Think of it, if Y Combinator, the most reputable startup accelerator, can move its demo day online, why can't you attend a conference that is now broadcasted via Zoom?
The best strategy here is not to go and pay organizers to become a "sponsor" or a "partner." The only strategy worth trying is to send someone from your tech team to present, no matter, an online or offline event it is.
Here is a To-Do list to make the most use of conferences:
Come up with a list of positions you need to fill.

Search for online meetups, conferences, user groups that align with the scope of these positions. Plan for the future, find online events that are usually held in your locations of interest so that you can later have your prospects in the local office.

Offer your engineers to present at the specific event, find out what exactly they could tell.

Ask your marketing team to reach out to the organizers and set up a presentation.
It is more than OK to showcase your case studies, tell about your product's features, and new project launches. How did the whole process look like, what team members did? Share life hacks make it sound personal. At the end of the presentation include a slide with a contact email and a short pitch ("ping us if interested in working with us"). That's it. You'll be amazed by the effectiveness of this talent acquisition method!
Here you can see the list of tech conferences in different subjects worldwide which are held online and offline this year. Some conferences may even organize a series of events to help companies find top talent in the pool of candidates participating in the conference. For example, the Hiring Mixer attended by thousands of hireable developers.
Tip #2: Hold your own meetup or hackathon
While taking part in an event with an established audience is the fastest way to reach your ideal candidates, hosting your hackathon or meetup is worthy of trying as well. The main point here is that you can share your experience, explain your processes, and showcase the team. All these points are crucial for any engineer searching for a new venture to join.
For now, your events are likely to be held online, but later you will be able to host them offline as well.
To make your events, you'll need:
Understand the list of desired positions to fill.

Plan events topics and agenda to map with the list from the previous step.

Set up the infrastructure: presentation and teleconference platform for online events, venue, food, and drinks for future offline gatherings.

Shortlist your internal speakers, think of inviting some external professionals and influencers.

Set up a registration page (meetups.con or Eventbrite will be a perfect fit).

Plan the promotion of your event across the web: use tech communities, blog posts, social media, etc.

Don't forget to be proactive, send the job offers to attendees that might be the right choice for the company.
Running a successful online or offline event is possible for any company; you don't have to be Google or Facebook to do this. The only thing you need is some creativity and hard work. It will take you time to assemble the topics list, find speakers, invite external influencers, promote your event. But once everything is done, you'll be able to collect hot talent leads, that would be very hard to reach by traditional outbound methods.
Here is an example. Bolt, a European ride-hailing startup that has recently reached unicorn status, conducts hiring coding contests in Eastern Europe to find great engineers for relocation. Participants can get a money prize, and the best of them are offered a relocation package.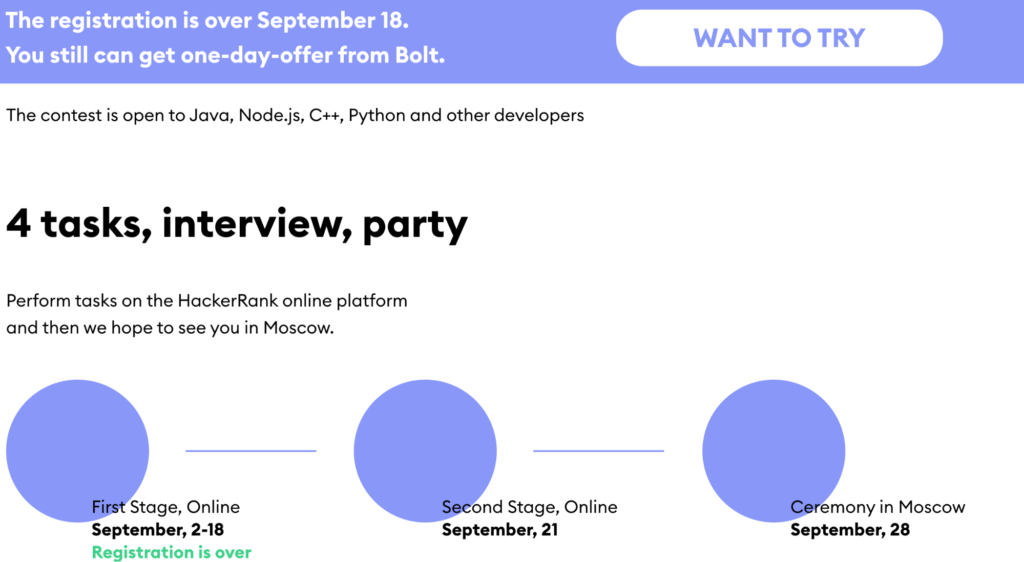 The website of a recent coding event
The company promotes them on social media and local tech websites and gets excellent results. 
#1 Playbook: The Ultimate Guide to Sourcing on Social Media
Subscribe to AmazingHiring's sourcing newsletter and get the #1 Playbook: The Ultimate Guide to Sourcing on Social Media
Unsubscribe at any time
Tip #3: Content marketing
This method is somewhat long-term. However, it allows killing two birds with one stone: you'll find your dream talent, and increase your marketing reach. There are multiple pros of content marketing:
It is suitable for SEO; great content will drive traffic to your website.

High-quality corporate content boosts the company's reputation on the market.

Potential employees like to see their employer is active and doing a lot of good things.
But you can't go and start posting great content. Some preparation is needed to set things up and to run. Here is a check-list to start recruiting-related content marketing:
Do some research: what your competitors post and where ask your engineers about websites they read. You need your content to be where your audience is, not where it is convenient for you to post.

Once you've figured out the list of websites to use in your outbound content marketing, it is time to come up with a list of topics. Non-commercial, technical stuff that will showcase your projects, technology stack, and the team.

In the text, do not forget to mention the email of a recruiter, which will yield better conversion compared to just a link to a web page with open positions.
The basic content marketing strategy for a small or medium-sized company may look like this. In the first step, you should launch your corporate blog on a website. Here you can post in-depth articles on the technology you use, complex tasks your engineers solve so that people could get excited about the job. You can google some engineering blogs of companies you like to get some inspiration. For example, here is how Slack Engineering blog looks like. You can do a similar one.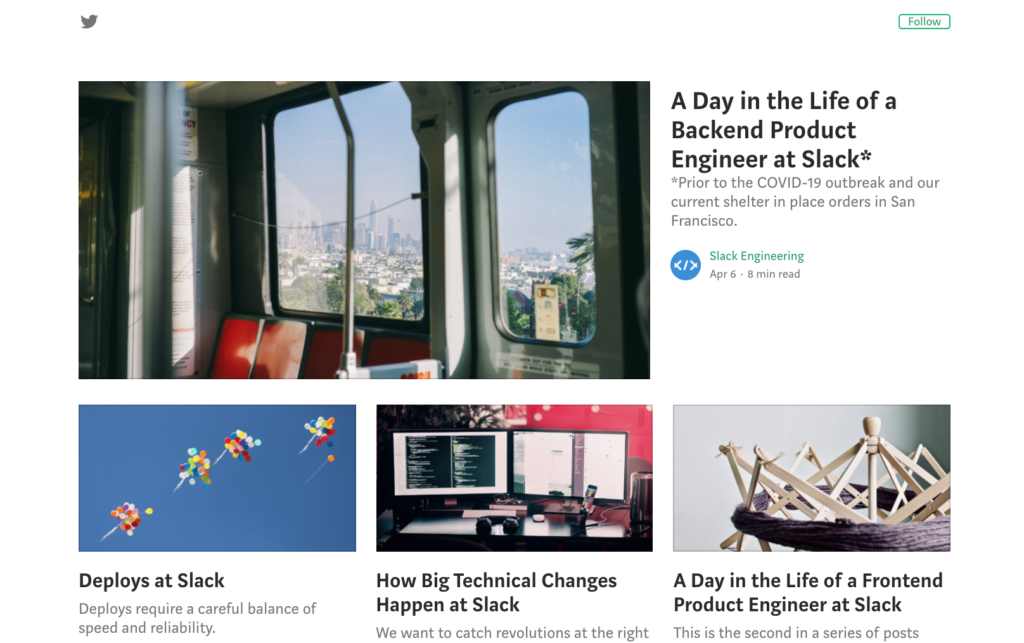 Once you've trained to create nice-looking and not overly promotional content, go and post it where your audience is. If you are about to hire several developers, go to programming-related communities like StackExchange or GitHub, analyze discussions, spot opinion leaders, and contact them with relevant offers. If you are a foreign company offering relocation packages, it is worthy of trying to check related discussions on IT forums in countries where you search for engineers.
Newsjacking is another excellent technique to try. The tactic is simple. When there is some buzz around some event or technology, you can hop on this bandwagon and say or write something on the topic. This will make you stand out and elevate your brand's name in search and relevant discussions.
How do I know where my audience is?
Use tools like AmazingHiring to find out on what social network your candidates are, so you can reach them via content marketing. AmazingHiring automatically searches for the right candidates across 50+ sources (like Linkedin, Github, Stackoverflow, Facebook) and provides sources with direct contacts of the programmers.
Moreover, it also covers "passive candidates"– those who don't post resumes on the job boards. Thanks to AmazingHiring, recruiters do not need specific knowledge for tech recruiting – just set the initial parameters to get the best match!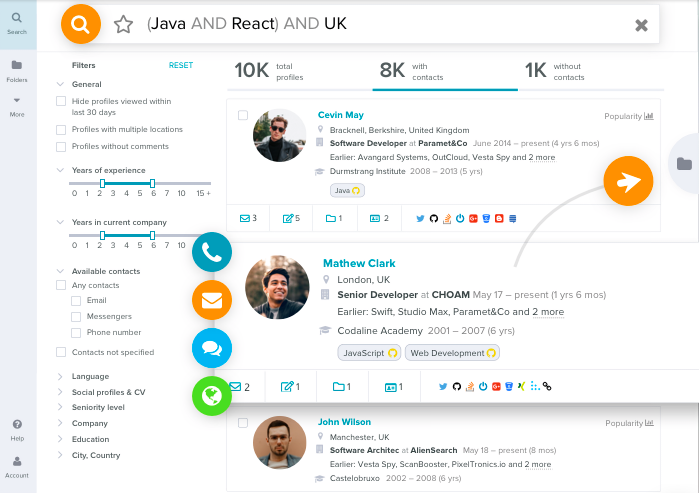 You can start by testing AmazingHiring's free Chrome extension to instantly find social media websites your potential candidates spend their time at.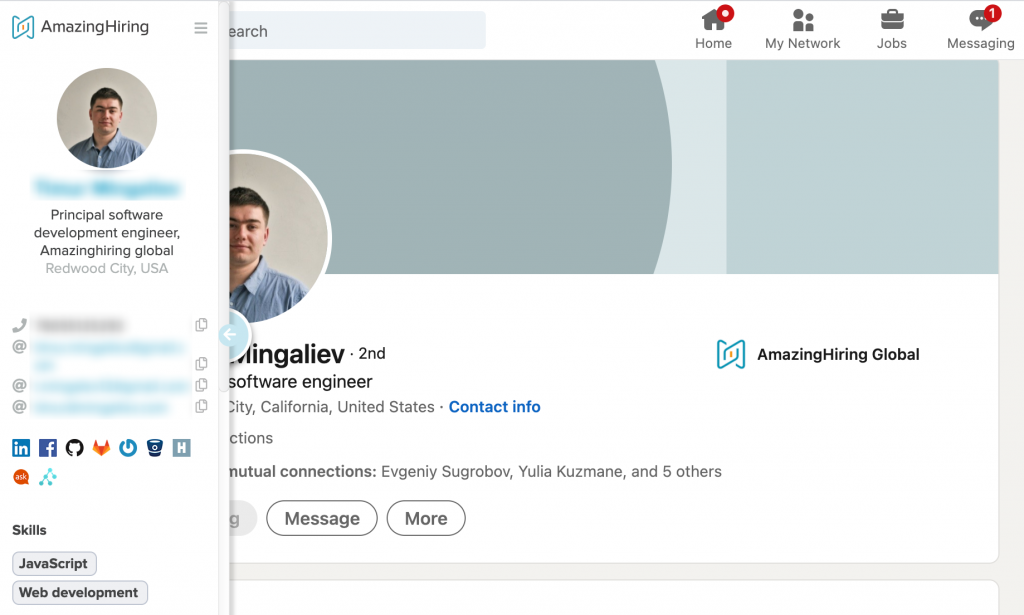 Tip #4: Offer something for a good referral
After you've spent some time producing great content and sharing it online, it is likely that your online network will grow. And, this is also an opportunity and a source of potentially great candidates.
Have a sweet job opening and approaching deadline? Why not stimulate the buzz by offering some incentives for a referral that will end up with a hire? Here is how it can be done:
Pick up something precious to offer. A brand-new iPhone, MacBook, or money, are great options to urge people to share your job opening.
Ask your copywriter to compose an excellent job opening announcement, and get your designer to prepare a nice visual. You need this to be shared, so the content should be great.
Use some paid promotion options in social networks to boost your reach.
This method has both pros and contras. On the one hand, it allows getting a stream of inbound inquiries. However, the quality may not be that good. So, this is not a thing you will be doing very often.
For instance, a few years ago DigitalOcean launched a new referrals incentive program. For each referral candidate who was hired, the referring employee received a $3,500 referral bonus and a $1,500 charitable donation paid by DigitalOcean on the employee's behalf. By the end of the year, 40% of DigitalOcean's new hires were acquired through referrals.
Tip #5: Use your tech team's connections
Marketing tools are great, but very often, the best solution for the complex task is the simplest one. Every recruiter has a bunch of stories where top candidates were found via a simple re-post on social media. 
So, the first thing to do when you are in a hurry to fill out the new position, it is a good idea to ask your engineering team to share the job listing on their social networks. This will solve several tasks all in one:
Candidates will know right away whom they will work with.

Team members will know the candidate, which is great for the team's chemistry.

As so, team members will be able to serve a first filter, which only the best candidates will be able to pass through.
That said, to get this method to work, you will have to both have experienced engineers on board. And this leads us to the next big idea!
Tip #6: Hire stars
This is an excellent method, which always works. However, to be able to use it, you will have to spend years building your reputations among different engineering communities. You will have to participate in dozens, and even hundreds of events, run your own, actively produce high-quality and non-promotional content, recruit more and more experienced engineers. All these efforts will eventually make it possible.
And once you have a real star on board, it will be easier to attract top talent. The classic example of this tactic is Morgan Stanley, who's hired Bjarne Stroustrup, a C++ programming language creator. Before, such a big financial company may be viewed as a bad match for top engineers. Not after their idol has joined the team as Managing Director and technical fellow.
The tactic perfectly works for startups as well. Let's look back to 2012, when a Dropbox, which was much smaller than it is now, has hired Guido van Rossum, the father of Python. The thing is he was hired away from Google. This was not impossible to do for a no-name company. But Dropbox succeeded, and in the following years, its Python development has skyrocketed.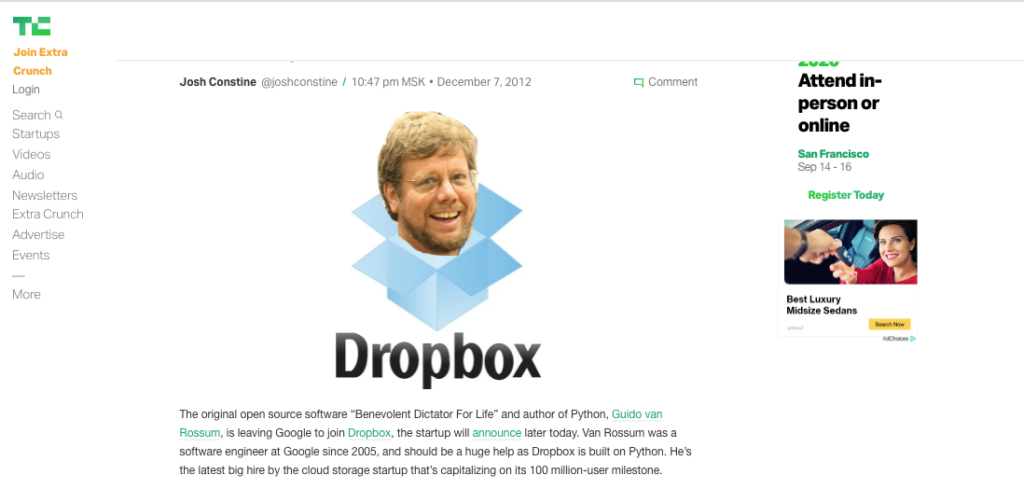 A Dropbox' hire announcement on TechCrunch
Common mistakes to avoid
There are always some positive things you can do, and the wrong moves that can harm your brand in the eyes of candidates. The top mistake to avoid here is careless communication. Once your hiring process has begun, you should treat all candidates with respect, even if you understand that this exact person is not a fit.
On practice this means, timely replies on emails, being always on time for calls and meetings, providing feedback if promised, being always polite, etc. If the candidate has a bad experience communicating with your company, chances are this person will share it publicly on social media or in professional communities. This is apparent damage to your brand's reputation.
Also, even when bad things happen, you should be able to handle this fast and mitigate risks. If the candidate experienced some problems and shared negative feedback on Twitter, it is better to spot it fast and resolve the issue. For example, if the recruiter did not provide feedback after the interview, you can apologize and send this information.
Finding this article insightful?
Top Recruiters create content for AmazingHiring.
Subscribe to receive 1 curated newsletter per month with our latest blog posts.
Final thoughts
The bottom line: be publicly active, share your experience, positive news (even non-technical, like raising an investment round, opening new offices, or starting partnerships). Do not be afraid to show your team, and it will elevate your HR brand. Give people a chance to find something about you in search engines.
Though building your HR brand and receiving a steady stream of incoming applications takes time, you will start seeing positive changes very soon. Start visiting conferences, and send your key team members as speakers or hackathons participants, launch an engineering blog, and people will notice your efforts. 
The main thing here is to think about recruiting new candidates, about the service you provide to customers. It should be perfect at every stage for you to succeed. 
80% of Tech candidates are passive.
Level up your outbound
sourcing strategy.
Hire IT candidates faster with AmazingHiring! 
Use AmazingHiring to source and hire the best software engineers, QA engineers, data scientists, UX/UI designers, and other technical specialists across social networks and professional communities with few clicks.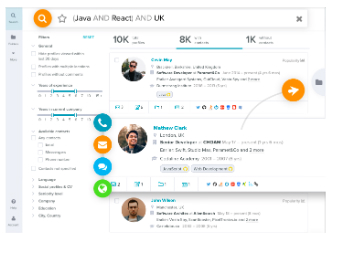 Book free demo
#1 Playbook: The Ultimate Guide to Sourcing on Social Media
Subscribe to AmazingHiring's sourcing newsletter and get the #1 Playbook: The Ultimate Guide to Sourcing on Social Media
Unsubscribe at any time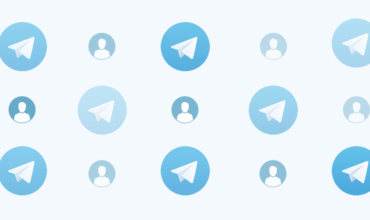 Great sourcing experts are like great marketers — they follow where potential candidates' attention goes. Of course, more traditional platforms and social media like Facebook, or LinkedIn, or GitHub are not going anywhere. Yet, new emerging online gathering places for tech talent are noteworthy for sourcing practitioners out there. Over the last years, Telegram has […]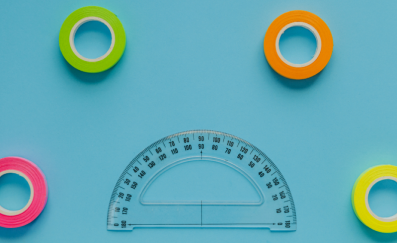 Disclaimer: The article is created based on materials provided by Yves Greijn, Lead Engineering Sourcer (ex-QuantumBlack, now Miro), Neha Naik, CEO of recruitgyan.com, and Monika Nemcova (AIHR, ex-Content Marketer from harver.com) How do you measure your recruiting success? We have prepared an ultimate list of recruiting & sourcing metrics to be checked regularly. All metrics formulas can […]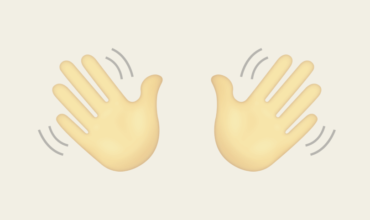 NB! Clubhouse is a brand new social network, and the information in this article might be not up-to-date. However, AmazingHiring takes great care in keeping this article fresh, so please check the date of the publication to know when the last review has been made. Let's start! What is Clubhouse, and what the fuss is […]

-->