Studies show that companies that employ more senior females are more profitable, socially responsible, and customer-oriented.
Researchers from McKinsey report that gender-diverse companies outperform those that place fewer, or no, women on executive teams. According to their findings, the likelihood of outperformance is 48% higher for the most gender-diverse companies compared to those found rating at the bottom.
More and more businesses, especially those in the tech industry, have turned their focus to diversity hiring and attracting more female candidates. However, for many companies still, this change has turned out to be a tough call. Too often we see examples of outdated recruiting strategies that are subconsciously biased against women. Even a brand's tone of voice can sometimes unwittingly discourage women from applying to their open roles.
And now, the question is, how to do it right.
In this article, we have compiled 11 best practices of diversity recruiting in tech.
Fundamentals
Equal pay for equal work
According to Hired's State of Wage Inequality in the Workplace article, within the same company, for the same role, men are offered higher salaries than women 60% of the time. Not to mention that both white and Asian women earn $0.97 to every $1.00 that white and Asian men make. Whereas, black and Hispanic women are offered $0.89 and $0.91 respectively.
That is why it is important that a company makes a concerted effort to provide equal pay. For example, you may even publish an annual report about the steps your company takes to ensure women and men are paid equally. Sharing these numbers would demonstrate to your potential female candidates that your company operates using a transparent diversity policy.
A gender-neutral and inclusive tone of voice
A company's brand voice should promote inclusion; thus, making everyone feel welcomed and valued from the very first contact.
To make your company's brand voice sound inclusive, you can start with making sure the images being displayed on your corporate website are gender balanced.
You can also inspect your marketing materials, website, social posts, and job descriptions with a special gender decoder to bring them up to date and sound more gender-neutral. The decoder usually suggests removing all gendered pronouns; taking he/him or she/her and replacing those instances with they/them. This system also prefers avoiding wording like "superior", "ambitious", "competitive", or "outspoken" as it might turn some women away from applying. Instead, aim to use more neutral descriptions like "committed", "hard-working", "adaptable", or "creative".
It would also help for companies to encourage female employees to speak on these positions at conferences, meetups, and on social networks.
Diversity disclaimers in job descriptions
You may also consider including a diversity disclaimer in your job ads. This will show where your company stands and its commitment to equal employment opportunity.
Example:
[COMPANY NAME] values the diversity of the people it hires and serves. Diversity at our company means fostering a workplace in which individual differences are recognized, appreciated, respected, and responded to in ways that fully develop and utilize each person's talents and strengths.
Non-discrimination statement
Adding an anti-discrimination statement to your corporate website would be another sign of the inclusion best practices that your company follows. Make it clear to your potential candidates that they will be protected from any harmful or offensive behavior.
Example:
At [COMPANY NAME], everyone is to be treated equally regardless of sex, race, gender identification, sexual orientation, disability, age, religion, national origin, native language, citizenship, marital status, pregnancy, genetic information, or any other characteristic protected by law. If you feel that you have been discriminated against, please let your manager or Human Resources Department know as soon as possible. Every complaint will be appropriately investigated.
To get more inspiration on diversity sourcing techniques, you can check out our article written by Stephanie Garza of Maze.
Diversity in sourcing: Best practices
Social and professional networks & career sites for women
They say female specialists are harder to find. True, but they may still have LinkedIn or other social and professional media profiles (e.g., Facebook, GitHub, Stack Overflow, or Kaggle).
These female specialists may also run blogs or personal websites and often publish resumes on job boards focused on closing the gender gap (e.g., Xena, Women In Dev, PowerToFly, Diversify Tech, or herCAREER). These sites can also be a great place to publish your company's job ads!
Female tech groups & communities
Explore the members of the growing number of women-specific tech conferences (e.g., Women in Mobile, or Women in Tech Summit). Also worthwhile would be sourcing through female tech communities and organizations (e.g., Female Tech Leaders, Women in Technology International, Fairygodboss, or Tech Ladies).
#1 Playbook: The Ultimate Guide to Sourcing on Social Media
Subscribe to AmazingHiring's sourcing newsletter and get the #1 Playbook: The Ultimate Guide to Sourcing on Social Media
Unsubscribe at any time
Women-focused resources & platforms
One of the best ways to know more about the challenges female specialists face is to attend women-focused events. This would allow you to explore the diversity topic by reading and listening to women and learning about ways to provide female employees with a safe and exciting recruiting and working experience. You can derive inspiration from such platforms as Women in Technology, European Women in Technology, Eventbrite, etc.
Inclusive recruitment tools
Diversity recruiting technologies help automate manual sourcing and eliminate unconscious bias that female candidates might face.
AmazingHiring allows talent sourcers to activate a gender filter when sourcing candidates and, if necessary, focus on women candidates only. With AmazingHiring's Talent Intelligence feature, recruiters can explore the candidate market in terms of its gender representation and access real-time, visualized reports.
With this data, sourcers can learn how gender-balanced the candidate pool for a targeted skill set is, download the report and share it with their hiring managers, and adjust the sourcing strategy if necessary.
Check out our detailed article to learn more about diversity recruiting software. Or request a demo of AmazingHiring.
Realistic job descriptions
Findings from this Gender Insights Report revealed a significant confidence gap between men and women, when it comes to applying for a job. Women tend to apply only if they meet 100% of the job requirements, whereas men are more likely to apply if they have at least 60% of the qualifications.
Thus, it becomes imperative to make your job description as realistic as possible by putting only essential skills and experience, not the nice-to-have's.
Diversity in hiring: Best practices
Women's representation at all management levels
It is hard to be the "only" or, even worse, the "double-only" on a tech team. So, for some female candidates, seeing women being represented in a company, in general, and during the hiring process, in particular, is vital.
So, whenever possible, let them be assessed in their candidate journey by a female HR or tech specialist. Make sure women developers get promoted to senior and lead roles so that junior candidates know that their qualifications and hard work will be seen and appreciated.
Family-friendly policy
Do not forget to include maternity/ paternity leave and pay, flexible working, remote or hybrid work, childcare facilities, and other family-friendly benefits to your compensation package. This way, women applicants will know they can grow within the company without having to choose between their career and family.
Finding this article insightful?
Top Recruiters create content for AmazingHiring.
Subscribe to receive 1 curated newsletter per month with our latest blog posts.
Conclusion
Tech Leavers Study stated that the number of tech employees leaving the industry in the U.S. due to discrimination and unfair treatment is estimated to cost local tech businesses $16 billion yearly. Diversity and inclusion practices, if implemented correctly, can reduce turnover by improving the corporate culture.
The guideline we have put together can help you take the neccessary steps towards improving gender diversity and balancing your tech team. It is easier to start by exploring the state of the female talent pool for the role you are currently working on. To learn how you can easily explore talent pools with the help of AmazingHiring's Talent Intelligence, simply request a demo.
80% of Tech candidates are passive.
Level up your outbound
sourcing strategy.
#1 Playbook: The Ultimate Guide to Sourcing on Social Media
Subscribe to AmazingHiring's sourcing newsletter and get the #1 Playbook: The Ultimate Guide to Sourcing on Social Media
Unsubscribe at any time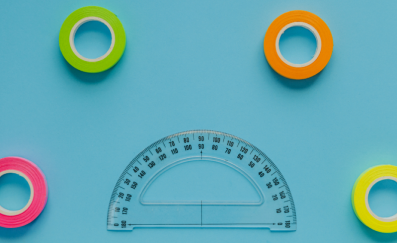 Disclaimer: The article is created based on materials provided by Yves Greijn, Lead Engineering Sourcer (ex-QuantumBlack, now Miro), Neha Naik, CEO of recruitgyan.com, and Monika Nemcova (AIHR, ex-Content Marketer from harver.com) How do you measure your recruiting success? We have prepared an ultimate list of recruiting & sourcing metrics to be checked regularly. All metrics formulas can […]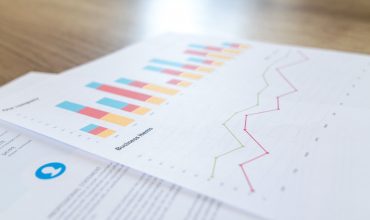 Current recruitment challenges According to ManpowerGroup's recent Employment Outlook Survey, the global talent shortage has reached its highest level in the last 16 years. The gap between the number of job openings and people quitting their jobs hit a record-high this March, with 76% of employers around the globe struggling to find talents in 2022.  […]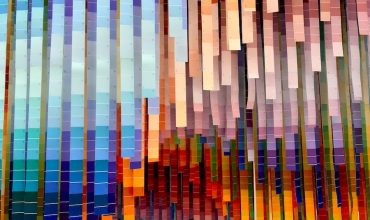 Diversity and inclusion in the workplace bring many benefits and opportunities to the company. Implementing the Diversity, Equity, and Inclusion (DEI) strategy will help to build top teams with diverse talent that will push a company to more success.  Studies have shown that companies with diverse teams have higher financial returns. Moreover, diverse companies are […]

-->