Sourcing on Discord: Everything You Need to Know on How To Find Tech Talent There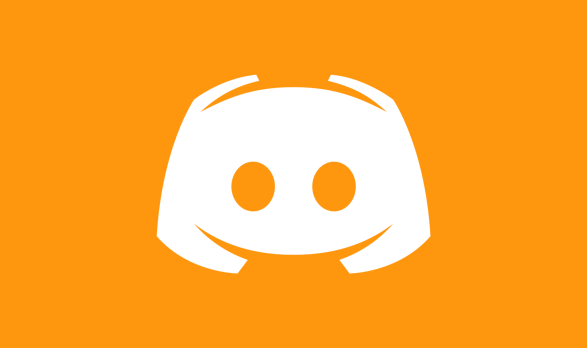 Recruiting using different social media allows you to not only find quality talent but also engage and connect with them. Sometimes to find outstanding software developers, you need to look for them in places, where not so many recruiters go. 
We previously covered best recruiting practices on GitHub, StackOverflow, and even Reddit. We also have articles about recruiting on Clubhouse and Telegram, which you should also check out.
Discord is another perfect place to make connections with the talent because there are many communities where people discuss technologies and share their work and opinions.
So let's talk about the Discord platform and how the recruiter can use it to find highly qualified tech talent.
Discord 101: How it works and how people use it
When talking about sourcing talent through social media, Discord is not a directory that pops in mind first. There is a common misconception that Discord is a platform built only for gamers. It was the truth a few years ago, but since then the platform grew and evolved, opening more opportunities for new categories and interests. 
Now it's a group-chatting platform, which consists of servers with their guidelines, topics, categories, and channels. Discord has become a place where you can find big tech communities with talented developers and tech professionals all gathered in one place.
All communities here are called servers and according to Business of Apps, there are 6.7 million servers on Discord as of 2021. Also, they mention that Discord recently has reached 100 million monthly active users as well as 10.6 million concurrent users.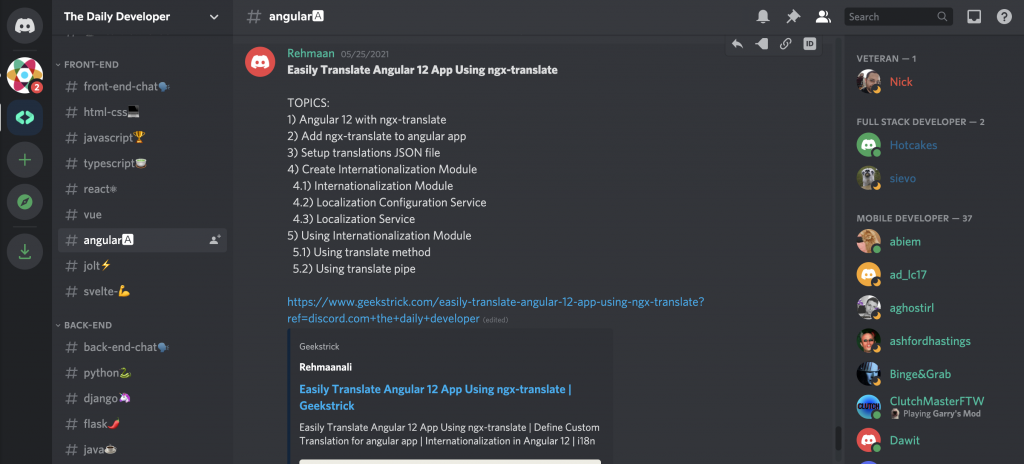 Discord of today is often compared to Slack as it has a similar interface and features, but Slack is built for team communication, and even though some communities use Slack for discussions, and recruiters may use Slack for sourcing but on Discord, you can much more easily connect with people who share your interests (and in the recruitment case — with software engineers).
If you need to learn more about how Discord works, check out this article by Business Insider.
Now let's see how you can utilize this social network to source.
Why should you consider Discord for sourcing?
Discord is filled with all types of tech communities, where people are active and ready to engage on the topic they like. Discord allows you to find many of those people by browsing servers. There, users discuss relevant topics and share their insights, ask for advice, post jobs, etc.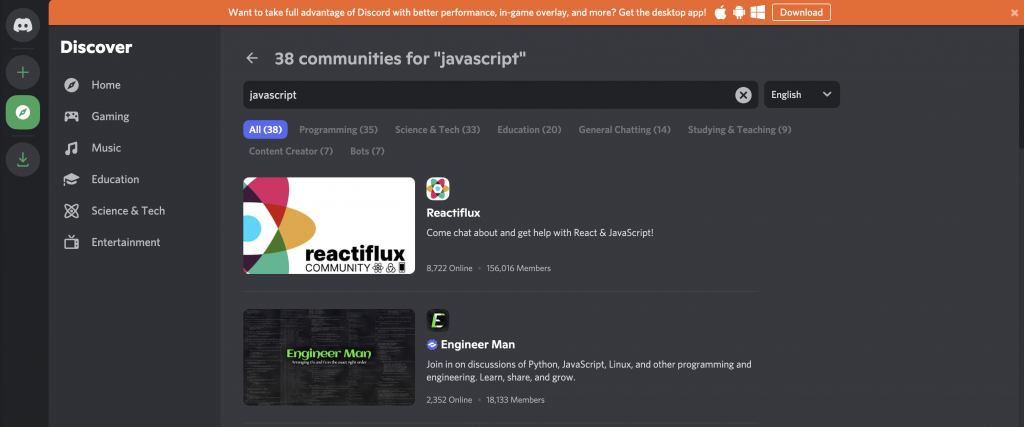 Technical recruiting and engineering are considered the most popular fields, where you can use Discord for recruitment. It's a big advantage, which not every recruiter takes. If you're making an extra step towards sourcing better talent, the chances are you will find many good candidates. 
Here are the main reasons why it's worth considering Discord:
Opportunity to find candidates that specialize in rare technologies 
Many businesses are using rare technologies. So finding the talent to fill certain positions can be very challenging. Discord makes it easy to find a server with many people that are interested in a certain rare technology, and where proficient software engineers actively engage with each other. 
Chances of finding a good candidate there are much higher than on a typical CV platform.
No need to install anything on your computer, as you can view everything online
You can still download the desktop app, but you don't have to. The user experience provided on your regular browser is almost the same.
Users are interested in engaging with others 
Finding active communities where people engage and talk to them that's where you can see if the people are active. On LinkedIn for example, you may see the CV but still not be sure if the person is interested in finding a new job or not.
An opportunity to find the right people 
When a person is actively posting in threads on the server, you know they are not only using the technology for the job. They are genuinely interested in what they do. Such a candidate has much higher chances of matching your vacancy than an average candidate you sourced through LinkedIn.on
Ability to target specific audiences 
Servers are visible to any user and you can find them easily there. For example, you can find Java developers on servers dedicated to Java development. You can also find groups speaking certain languages, having certain qualifications, skills, interested in particular industries, etc. Such a variety of development communities on Discord helps to find the people who can be potentially interested in the jobs you offer.
These benefits show that Discord can serve as a great platform for finding the right people for different tech positions. You get the opportunity to connect with professionals from all over the world and get to know them better in advance.  
#1 Playbook: The Ultimate Guide to Sourcing on Social Media
Subscribe to AmazingHiring's sourcing newsletter and get the #1 Playbook: The Ultimate Guide to Sourcing on Social Media
Unsubscribe at any time
Top tips that will help you to effectively source on Discord
To recruit efficiently using Discord, first, you need to identify what qualifications or experience exactly you're looking for. The Discover section on the platform will help you find the relevant communities.
Here are some tips that will make the sourcing process faster and more effective:
Avoid reaching out to candidates directly on Discord
People don't usually have full profiles on Discord. All you can see on a person's profile is which servers they are on, common friends you have, and links to other social media channels. And if you want to send a job opening to someone you saw on Discord, and you can find their professional profiles, you should avoid reaching out to people directly on the platform. 
People on Discord are not used to cold messaging on the platform. You need to make sure you've gained a certain connection with the user, so you have a good reason to send a direct message.
If you can't source their professional profiles, engage in a conversation regarding something people mentioned on the server. Through conversation, you may at some point ask them for their LinkedIn, GitHub, or email. But always let people know who you are, and what company you work for, do not pretend to be someone else to get their contact info.
What could be a great ad for finding candidate's contact info, is our free AmazingHiring Chrome extension.
After you install it, whenever you visit a social profile of a person on websites like GitHub, LinkedIn, etc. you get to see all of the other websites they are present in, and what kind of contact info is available on AmazingHiring (contacts are only sourced from open sources where users willingly shared their email).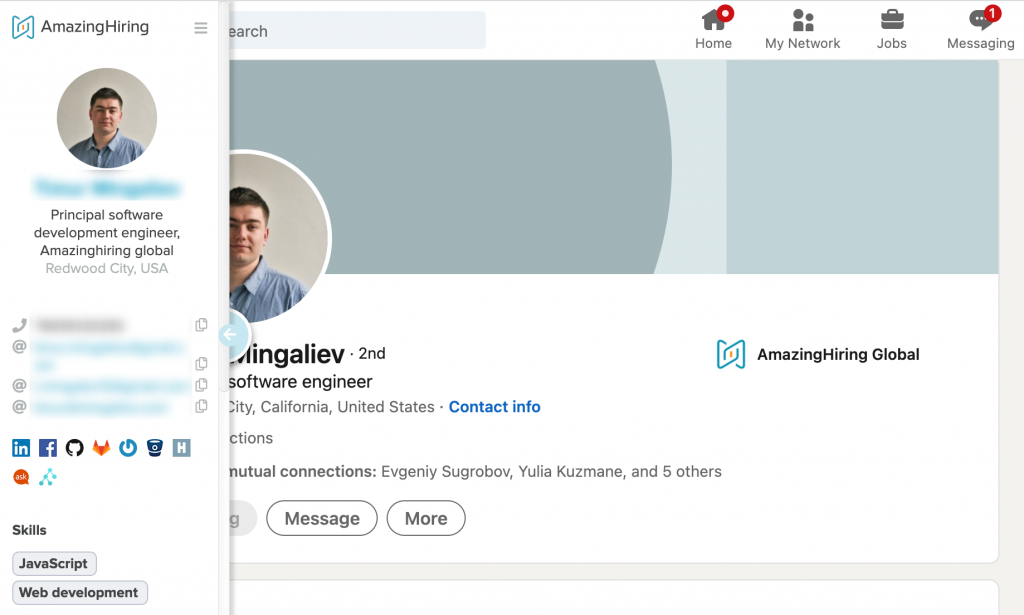 With Discord, the problem of finding people is usually about finding their real names. But as soon as you got their name, you can find only one of their online profiles (like GitHub or LinkedIn or Facebook), and then AmazingHiring will do the rest.
Take your time to read through the community guidelines and rules.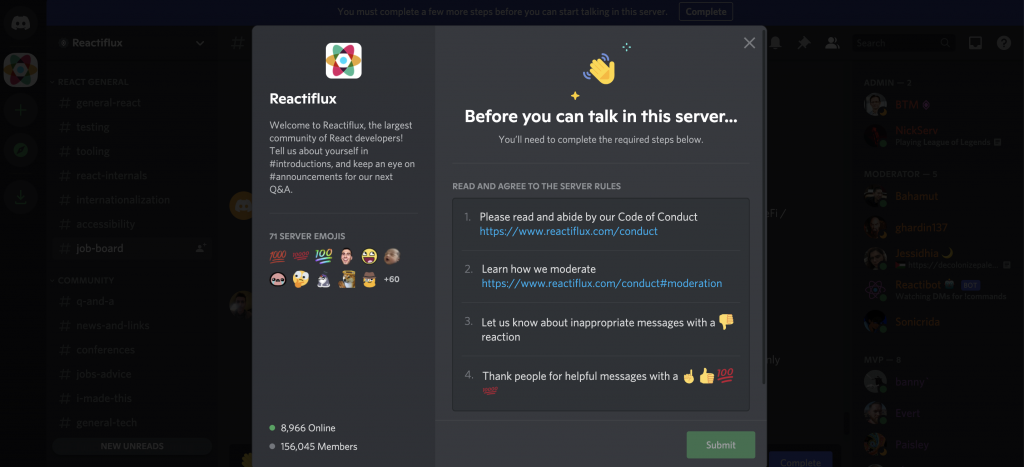 As you join the server and after verifying that you're not a bot, make sure you go through the server's guidelines. Some servers mention that it's not allowed to post jobs there, so you need to respect those rules, and try to find other channels that don't have restrictions, or find other ways to share your job.
Some servers may even have separate places for recruiters and candidates, where you can post job offers.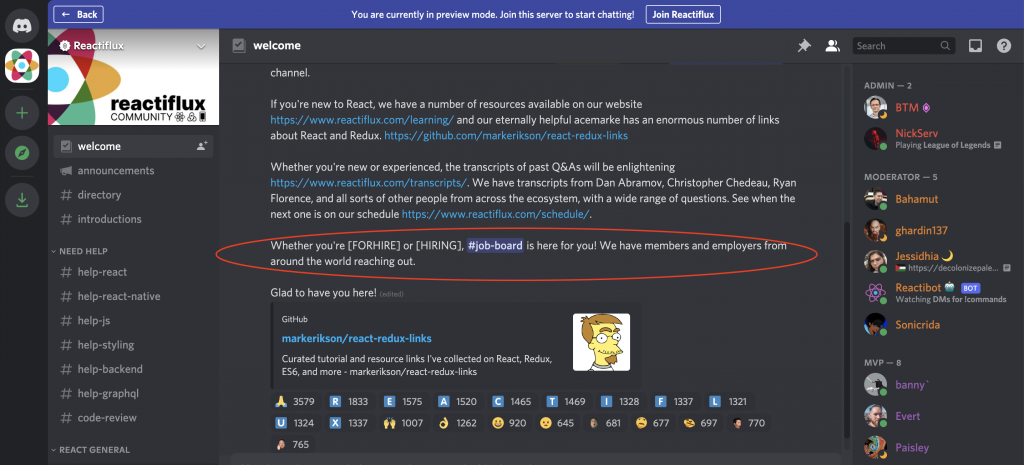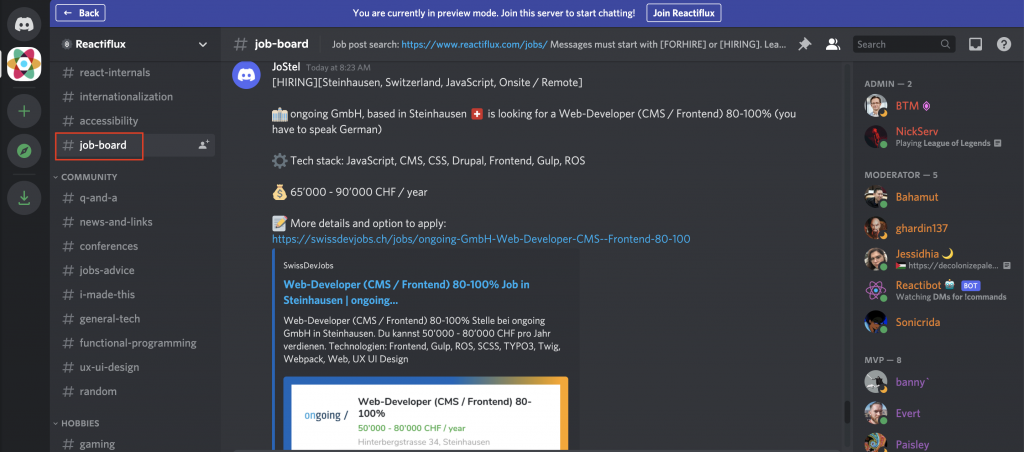 There may be servers, which are developer-only communities, so no recruiters are allowed to post job offers. Here you need to work together with your team and ask developers (especially hiring managers for the positions) to post jobs.
The main rule to remember is to always follow the guidelines and rules of the community and be respectful. Spamming the channels with job opportunities doesn't mean better chances to get candidates. It will only make the community mad, which is not what you're aiming for.
Respect the community you've entered and try to actively engage with members without being too pushy and spammy.
Become an active member of the community
The best tip for getting more connections on Discord is to actually interact with users. Show your level of expertise in a certain area by giving advice. For example, sometimes people post their resumes, showing their interest in applying for jobs or asking for help with making them better. 
Post some insights, thoughts, or facts that may be interesting for the community. Participate in discussions. All of this will help you to gain trust and credibility among the members. 
Get your development/engineering team active on Discord
Work closely with your development teams to better understand what the ideal candidate should have and what skills or qualifications will be a great fit for that team. Also, you may face the issue of the lack of expertise in tech. 
That's why it's recommended to ask developers from your team to post job opportunities and engage with people, so they can talk about specific things and understand if the candidate has the needed background for a certain position.
Work closely with your teams
Working with your team will allow you to better understand what you should look for in the candidates, what knowledge and expertise they should have to be a good fit for the company. You need to be as specific as possible to use Discord effectively.
How to find the right servers for sourcing?
There are a few sources that allow you to find the servers based on different categories, topics, and interests. These platforms will also help you to quickly see the popular servers based on the number of members.
The most popular resources for finding the right servers are Disforge and DiscordMe. Using these will save you a lot of time during the process of finding the candidates on Discord.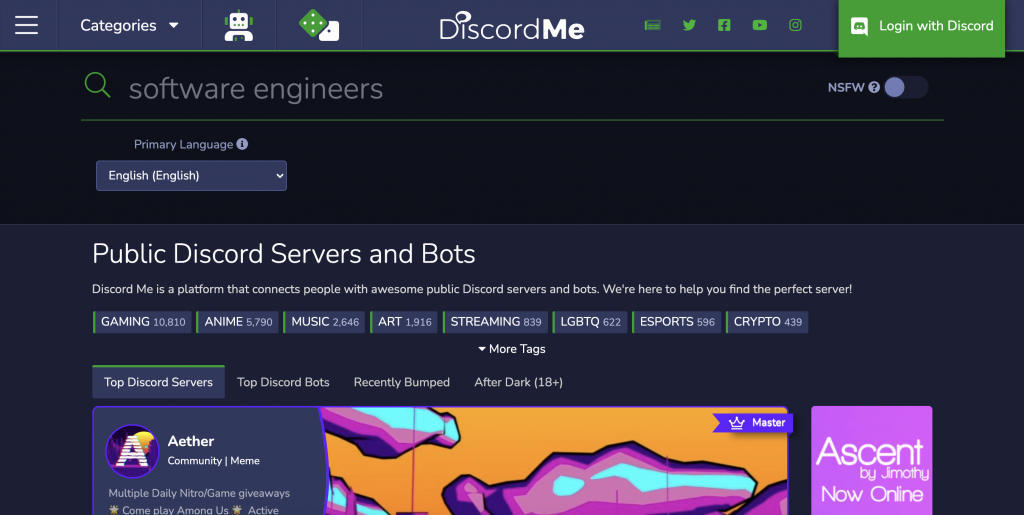 How to stand out as a recruiter on Discord
On platforms like Discord, it's quite hard to stand out among hundreds of messages, discussions, and posts. That's why it's important to find new creative ways to engage with people and attract more connections.
One of the best ways to stand out as a recruiter on Discord is to run job fairs. For example, this practice recently helped Chipotle to get over 23,000 job applications in just one week. Even though it wasn't about tech recruiting, their experience is amazing and can be used as an example for recruiters in the tech industry. Read more about this recruiting success in this article.
The results can be really good when it comes to finding programmers and developers as they serve as a large portion of the Discord users. 
Conclusions
I hope we persuaded you to try Discord for tech sourcing. There are many opportunities to find the people you need on this platform, so don't miss them. Here are the key tips for running a successful recruitment process on Discord:
Don't directly message server members, unless you have some connection with them. Discord users are not used to cold messaging, so it will not work.

Engage and try to give back to the community you're in to show that you're an active member of the server.

Always read the guidelines and rules of the server you're joining to avoid any problems.

Get your development team active on Discord as well, so they can interact with users and discuss certain things more in-depth.

Define the qualities and skills you're looking for in a candidate to search for channels more effectively.
Sourcing on Discord may take some time and require a lot of work. However, the result you will get is worth the efforts invested.
We also highly recommend you to watch the following video from our friend Tris Revill where he discusses all things Discord sourcing with the Talent Sourcer Wimm Dammans.
Have you ever used Discord for sourcing? Share your experience with us at marketing@amazinghiring.com.
Finding this article insightful?
Top Recruiters create content for AmazingHiring.
Subscribe to receive 1 curated newsletter per month with our latest blog posts.
80% of Tech candidates are passive.
Level up your outbound
sourcing strategy.
#1 Playbook: The Ultimate Guide to Sourcing on Social Media
Subscribe to AmazingHiring's sourcing newsletter and get the #1 Playbook: The Ultimate Guide to Sourcing on Social Media
Unsubscribe at any time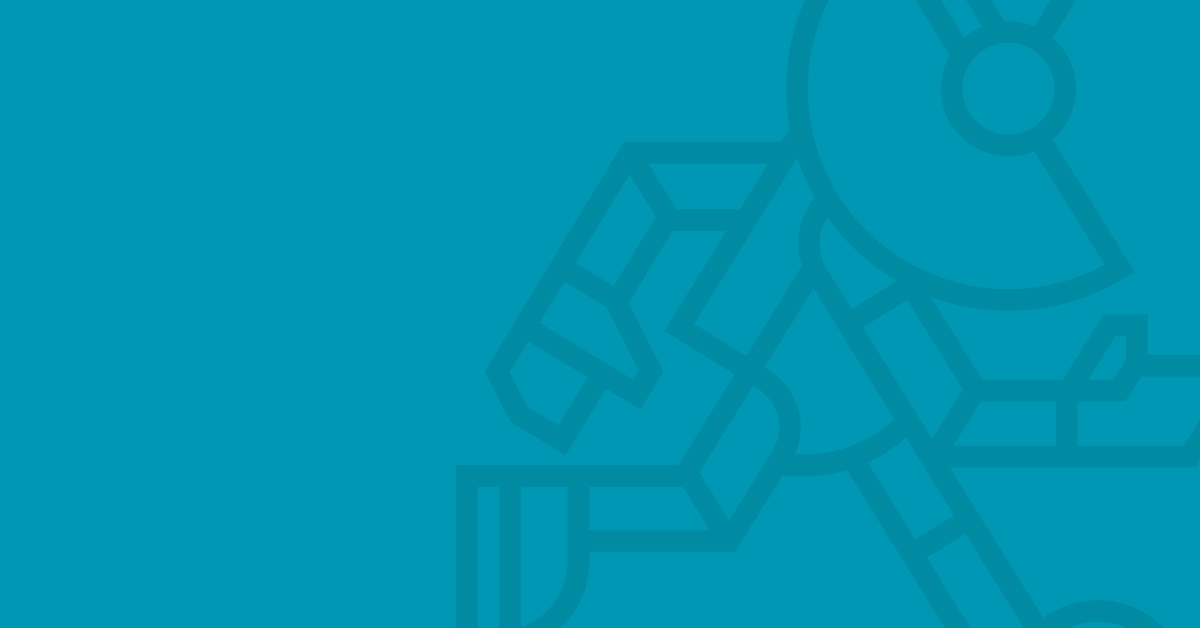 In this playbook, we speak about sourcing techniques and hacks for different social networks where you can find developers, software engineers, UX designers, DevOps, etc. Our experts share their step-by-step guide on how to build boolean searches and how to filter candidates. The playbook will be useful to recruiters who: want to make the most […]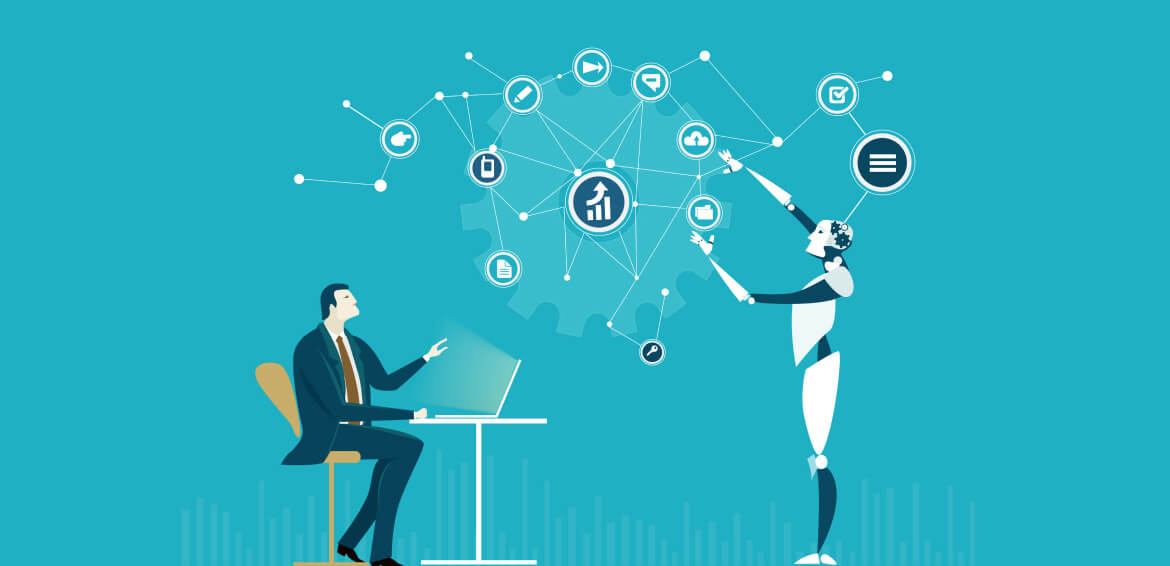 What Does AI Recruiting Mean? Adding AI to recruiting is a prospective practice of implementing artificial intelligence technology, like ML (Machine Learning) or complex algorithms of prediction, in order to enhance the hiring process and fill the open roles faster. With the variety of AI tools available, recruiters now can effectively utilize their time and […]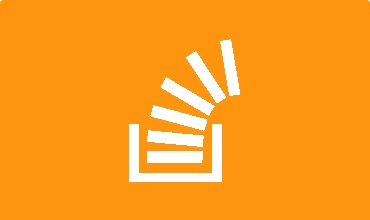 We've already told you how to find awesome developers on GitHub or Reddit, and in this handbook, we'll give you tips on sourcing the best of the best in Stack Overflow and Kaggle. Finding a strong developer is not an easy task. As a rule, professionals of such caliber are in high demand, and it […]

-->