What is the Difference Between IT and Non-IT Recruiting In-House and in an Agency?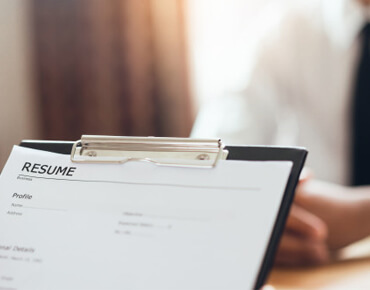 This article is written by Jiri Herodek, a tech-savvy IT Recruiter and sourcer with 7+ years of experience in sourcing and recruitment across CEE and DACH region.
It has been more than 9 years since I have entered the world of talent sourcing and this profession has never stopped to captivate me. I would like to share my view on talent sourcing and how it has changed in the last years, the major differences between in-house and agency sourcing and sourcing focused on IT roles and non-IT roles. If I should summarize the biggest difference I would say that technology, channels, markets have changed, and we as sourcers have evolved too.
I started my career in a staffing agency focused on roles in engineering and finance. It was in 2011 when LinkedIn was still quite new for a lot of sourcers in the Czech Republic. I had some awareness that there exist other social networks like Xing. When it came to sourcing for the roles in Finance, LinkedIn was quite useful. But job boards were still prevalent and more fruitful so placing, for example, a Senior Financial Controller was quite easy. On the other hand, sourcing candidates for engineering roles was pretty tough and, frankly, is still really difficult.
Some of those who are looking for engineering specialists know what I am writing about. I had to do cold calls every day so one of the main differences between sourcing in 2011 and nowadays is a technology that has evolved. Now, there are plenty of tools that ease our job while engaging the talent is still up to us. I think this will remain up to us in the future. We have more sources of candidates now but the information is more fragmented.
#1 Playbook: The Ultimate Guide to Sourcing on Social Media
Subscribe to AmazingHiring's sourcing newsletter and get the #1 Playbook: The Ultimate Guide to Sourcing on Social Media
Unsubscribe at any time
Sourcing for IT Roles
When it comes to sourcing for IT roles we have plenty of places to go to as sourcers but now more than ever it is important to have enough information about a candidate in order to engage with him/her properly and choose the right channel. There is no secret that the average response rates on LinkedIn for the last couple of years have plummeted. It was also not very common to have a LinkedIn Recruiter license in 2011 so we had to send only LinkedIn invitations and most people accepted it. I would say that the situation in this field has changed since then.
A lot of candidates receive LinkedIn invitations from the sourcers every day. In many cases, invitations are quite generic so a good recruiter should source outside of LinkedIn and try to approach candidates elsewhere. It's important to obtain as much information about the candidates as possible. I firmly believe that being a good sourcer is a natural talent and someone who has proper training, tenacity, and interest can achieve a lot.
A tip from AmazingHiring team: To save your time by sourcing candidates on various social media networks you can use tools like AmazingHiring. It provides information on talent leads with their contact details, including links to social media accounts (from 50+ open sources online). You can try free Chrome plug-in to find the social profiles of the candidates you are interested in.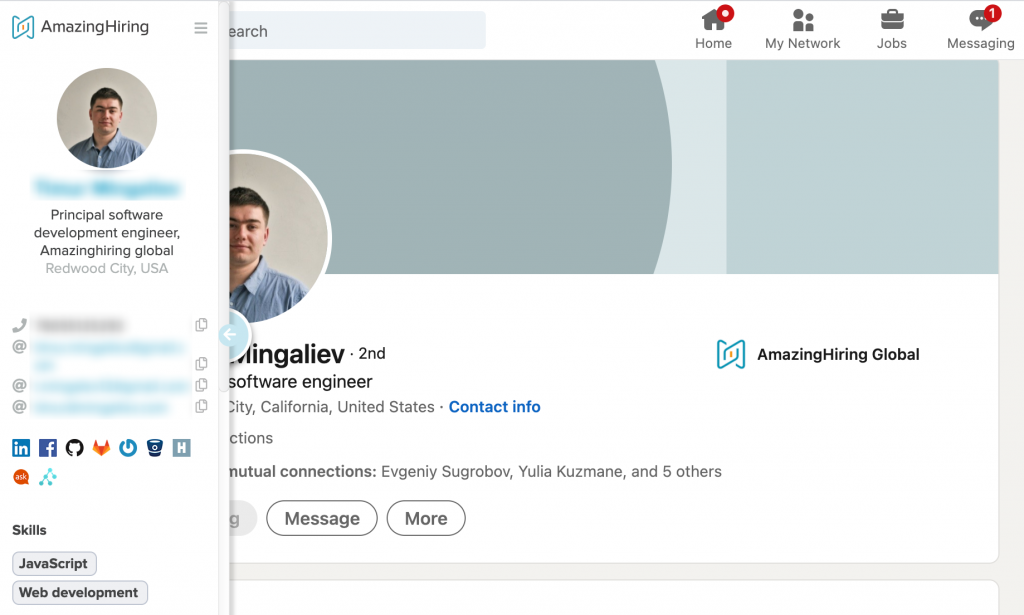 You have to be a good seller, data analyst, marketer, communicator, etc. so this skill-set remains more or less the same. It's also necessary to say that the channels have undertaken massive changes even though some markets remain quite conservative and our job has evolved from transactional to strategic. I would say that sourcers are / should be considered partners. This is the major change. I can see that now we are taken more seriously.
Recruiting Agencies vs. In-House Recruitment
When it comes to working as a sourcer in-house and in the agency, the biggest difference for me lies in processes. When I was working in the agency, we had to prioritize a lot more in order to be successful. And we had more similar roles to work on.
Nowadays, because of the market conditions, agencies work more on an exclusivity basis and they really choose their partners. On the other hand, the hunting ground was quite limited due to the client portfolio. In my opinion, agencies are also in many cases more open to new sources of candidates and technologies, processes not necessarily due to that monetary motivation.
Meanwhile, if you are working in-house, you have to work on all roles but you have a company employer brand that will support you in your sourcing strategy. Concretely in terms of engaging the talent, you can also be more concrete. Employer branding and EVP were not such a big topic 7 years ago.
If we speak about sourcing for IT roles in-house and in an agency, the sourcing process itself remains the same. But as an in-house sourcer, you have that unique opportunity to be in direct contact with a hiring manager and have some influence over the channels a company uses. You are a stakeholder in the process.
Sourcing for non-IT roles
Regarding sourcing for non-IT roles, the sourcing strategy is different since you are more likely to advertise your roles on job boards, choose a different medium and different conversation stale. You can also search in a CV database and then go on LinkedIn so you will always have a higher InMail response rate. When it comes to the channels, there are not so many specialized sources of candidates if we speak about the European market.
How to be a good sourcer, or how to manage sourcers well?
You may check AmazingHiring's Guide for Building and Scaling Sourcing in Fast-Paced Organizations. 
#1 First Signs You Need a Sourcing Team in Your Organization
#2 Sourcing Function: Trying to Resolve the In-House VS. an Agency Argument
#3 A Checklist For Building an Internal Sourcing Team from Scratch —by James Mottram, Monzo (via Elements Talent Consultancy)
#4 Tips on Running an Efficient Sourcing Department: Interview with Anastasia Pshegodskaya, GitLab
#5 5 qualities your sourcing team should have
#6 15 Sourcing & Recruiting Metrics: How to Measure Your Hiring Success in 2021
And many more articles are coming soon.
Subscribe to stay updated:
Finding this article insightful?
Top Recruiters create content for AmazingHiring.
Subscribe to receive 1 curated newsletter per month with our latest blog posts.
80% of Tech candidates are passive.
Level up your outbound
sourcing strategy.
Ready to start sourcing IT candidates?
AmazingHiring is an AI-based aggregator to source passive IT candidates across the web. It finds people profiles from 50+ networks like GitHub, StackOverflow, Facebook, Kaggle, etc. provides recruiters with candidates' professional background, contacts, social footprint.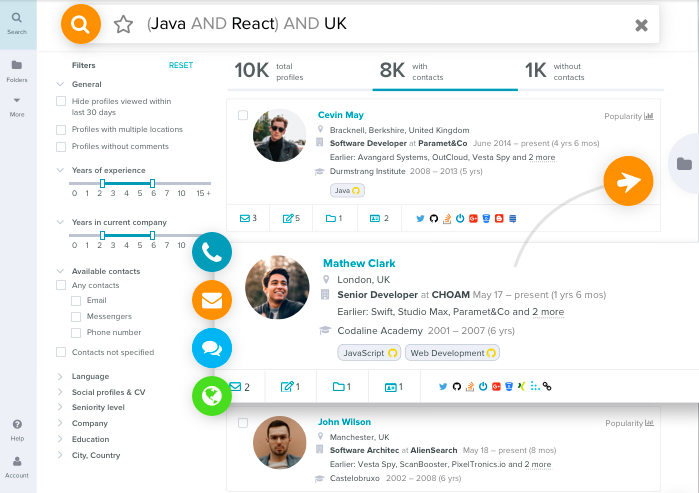 Book free demo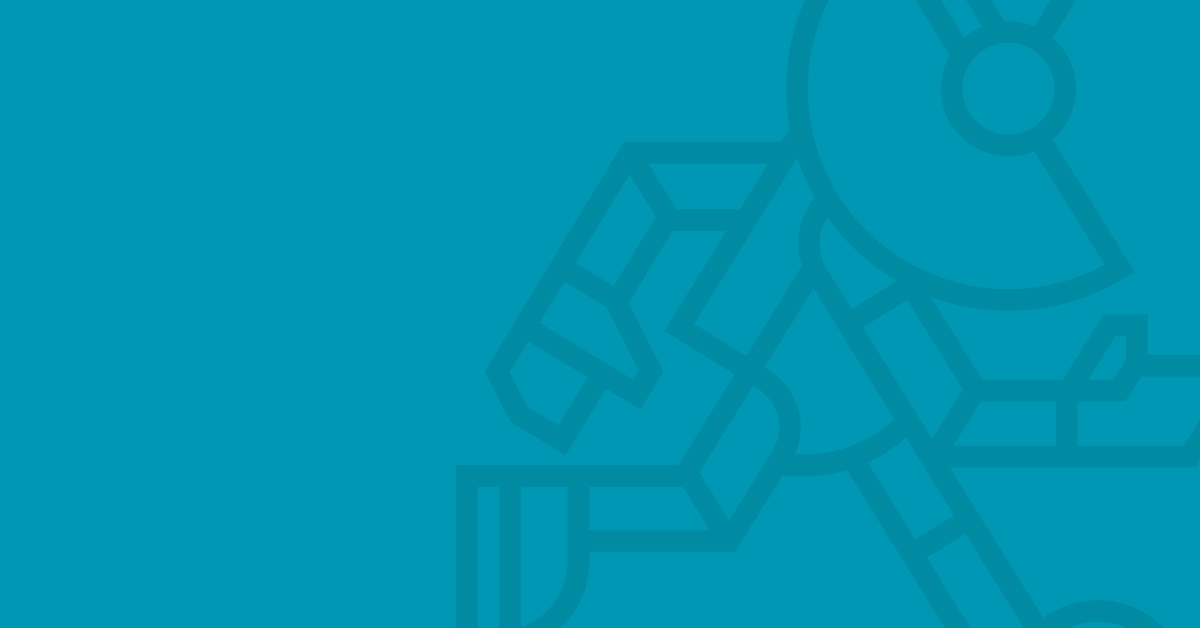 In this playbook, we speak about sourcing techniques and hacks for different social networks where you can find developers, software engineers, UX designers, DevOps, etc. Our experts share their step-by-step guide on how to build boolean searches and how to filter candidates. The playbook will be useful to recruiters who: want to make the most […]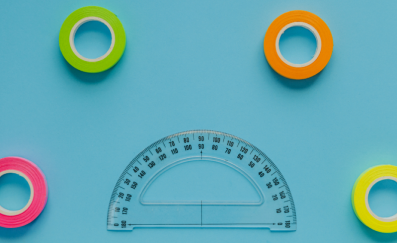 Disclaimer: The article is created based on materials provided by Yves Greijn, Lead Engineering Sourcer (ex-QuantumBlack, now Miro), Neha Naik, CEO of recruitgyan.com, and Monika Nemcova (AIHR, ex-Content Marketer from harver.com) How do you measure your recruiting success? We have prepared an ultimate list of recruiting & sourcing metrics to be checked regularly. All metrics formulas can […]
If cold and warm emails to candidates cause you as much pain as they do to us, and you are looking forward to improving your daily performance as an HR or recruiter, this article is for you.

-->